Is Becca Kufrin Going to Arie and Lauren's Wedding?
How Becoming the Bachelorette Made Becca Understand Arie's Controversial Choice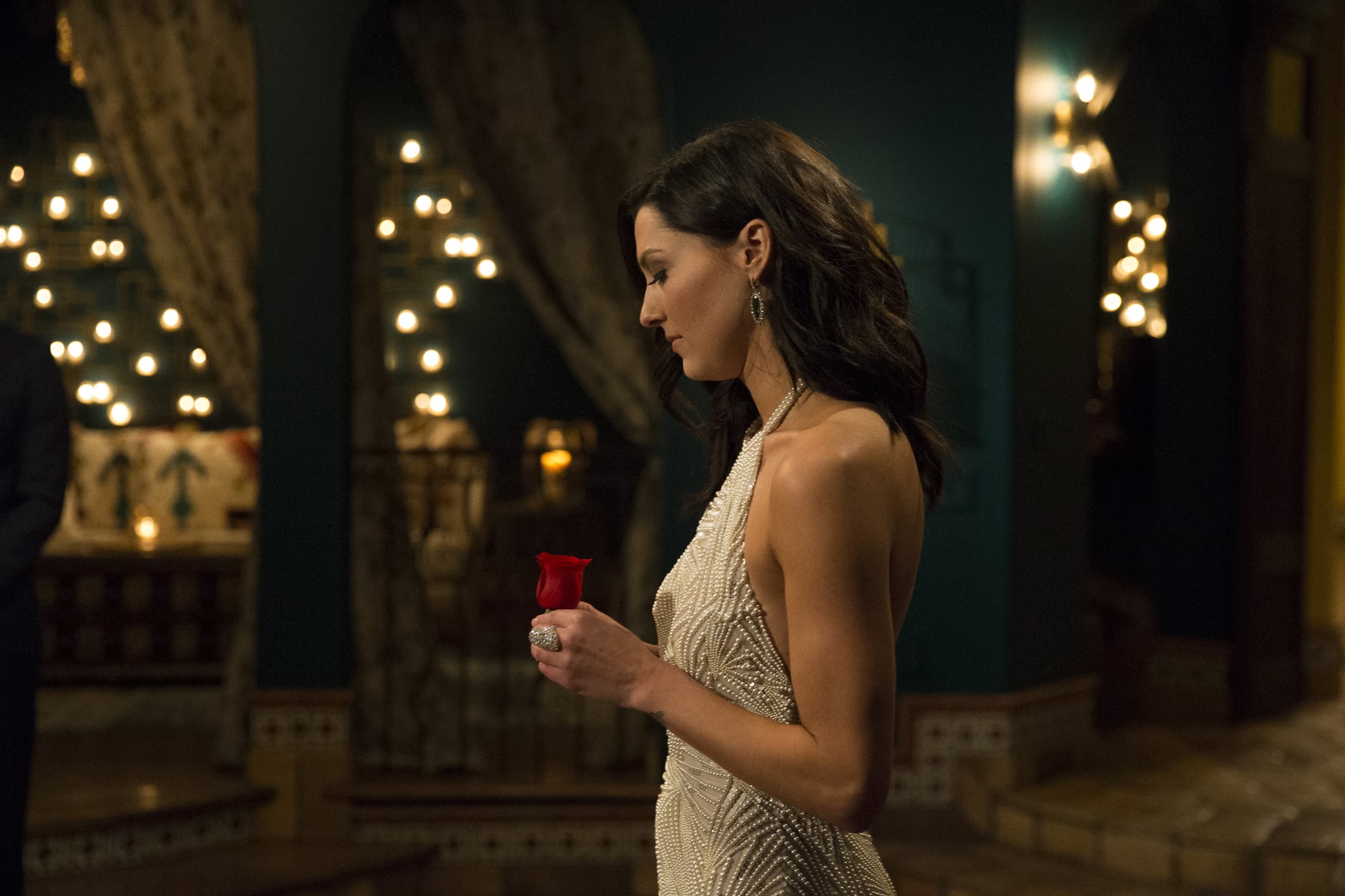 Following a chaotic season on The Bachelor — and one unforgettably heart-wrenching breakup — Becca Kufrin has put it all behind her ahead of the May 28 premiere of her season on The Bachelorette. "I was hopeful last season and this time around because I knew that it worked and I knew that it could again," Becca told The Hollywood Reporter after recently announcing that she is indeed currently engaged.
As you'll recall, Becca was previously engaged to Arie Luyendyk Jr., who controversially ended the engagement so he could propose to runner-up Lauren Burnham. Despite the awful experience, Becca said she's now come to understand Arie's decision. "I became much more understanding to the entire journey and how he wasn't feeling certain ways for multiple women," she said. "I'm definitely much more empathetic to Arie, and I understand he had to be open to multiple women and multiple relationships. I felt that same thing my time around — just being open to every guy and giving everyone a fair chance."
Becca is now even open to attending Arie and Lauren's upcoming nuptials. The couple recently announced they plan to wed on Jan. 12, 2019, at Maui's Historic Haiku Mill in Hawaii. Though Arie had joked that Becca wouldn't be invited to the wedding, that might change given the more amicable terms they are currently on. On whether she would actually attend, Becca said, "I don't know if they'd invite me, but I guess. If they want me there, I'd want to share in their love because I truly do wish them nothing but happiness."