Is Ben Still Going to Be on Grey's Anatomy?
So, Uh . . . Is Ben Still Going to Be on Grey's Anatomy?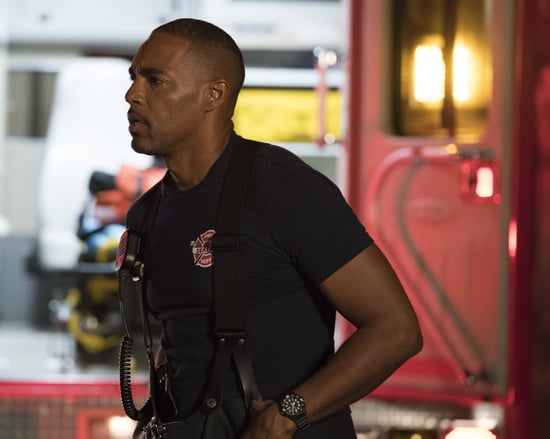 In season 14 of Grey's Anatomy, Ben Warren makes the big career leap from surgeon to firefighter after leading a crew of firefighters into a burning building to rescue Stephanie Edwards. His transition from Grey's Anatomy to Station 19 has mostly consisted of exercise montages and awkward, strained conversations with his wife. So far, Jason George, the actor behind Chief Bailey's doting husband, has been in a handful of episodes in the 14th season. In the crossover episode between the two shows, we see Ben officially on the job as a fireman with Station 19 series lead Andy Herrera. This begs the question: is Ben leaving Grey's Anatomy for good?
George has been on the medical drama since season six and officially joined the main cast in season 12. Now that he's landed a gig on Station 19, we're all wondering if he'll keep showing up on Grey's. He's no longer listed in the main cast masthead on ABC's website, but we don't need to worry about him officially departing from Grey's. Given that Station 19 is literally only three blocks away from Grey Sloan Memorial (as opposed to how Seaside Wellness is all the way in Los Angeles in Grey's earlier spinoff, Private Practice), we're definitely going to see Ben around.
In an interview with Entertainment Weekly, George revealed that he will still appear on Grey's Anatomy, though not within the capacity of a series regular. "My understanding is, Ben will be popping up in Grey's Anatomy some and some of your favourite Grey's Anatomy folks will be popping up in the spinoff," the Station 19 star said.
We're expecting his departure from the show to be something like Kate Walsh's. While Walsh's character Addison Montgomery officially left Grey's for Private Practice, she still made occasional swings by Grey Sloan. While he's never been at the very heart of Shondaland's medical show like Meredith or Alex, Ben's appearance is appreciated. He's an important support system for Chief Bailey, who's recently undergone a slew of personal crises. As he transitions into Station 19, we hope that Ben finally finds lasting purpose as a firefighter and that he and Miranda keep going strong.