Big Little Lies Season 2 Premiere Date
Pack Your Bags For Monterey: Big Little Lies Season 2 Will Premiere in June!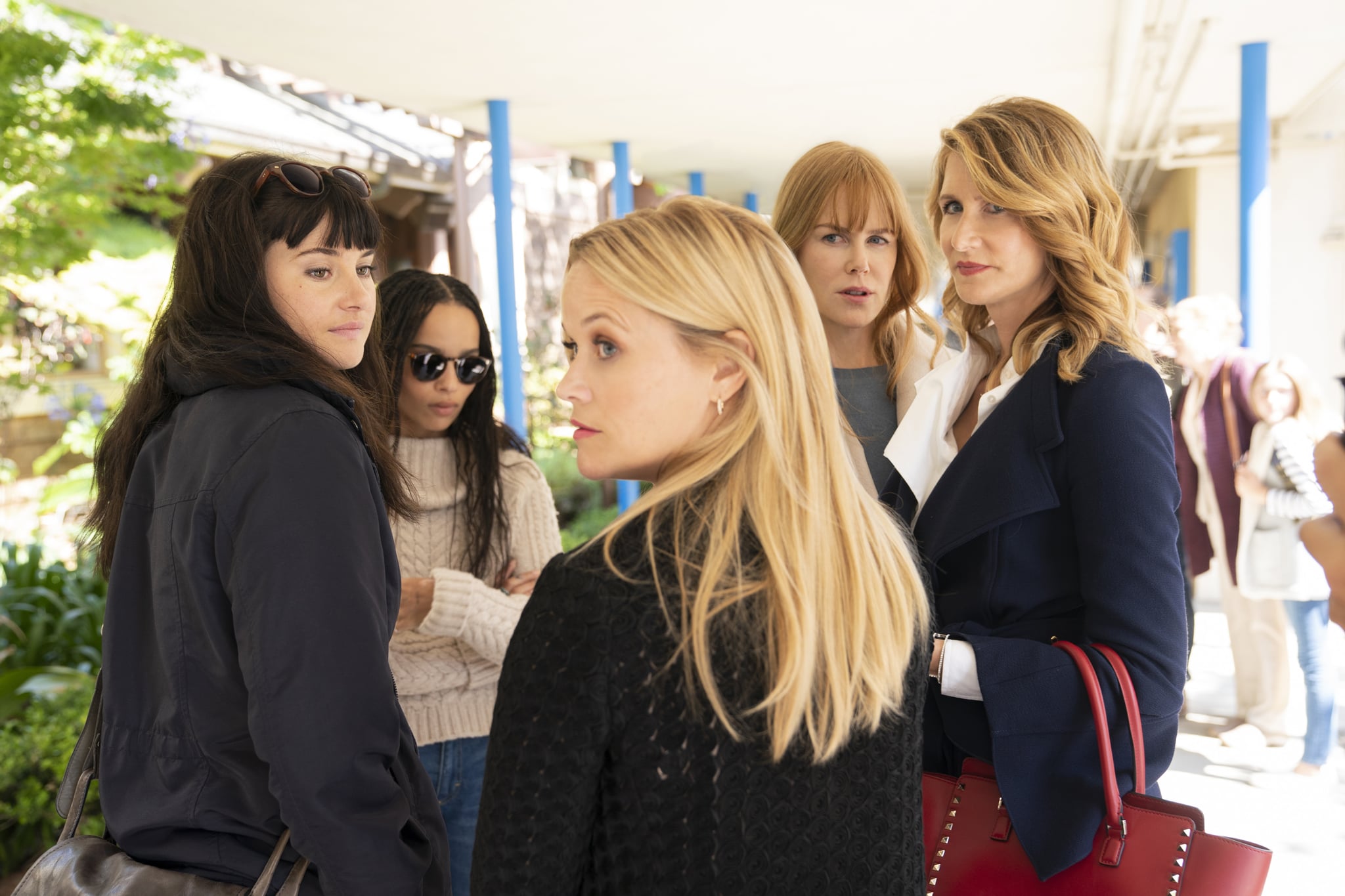 Are you ready for more gossip, costume parties, preschool drama, and potentially murder? I hope so, because the highly-anticipated second season of Big Little Lies will be here before you know it.
HBO announced that season two of the Emmy award-winning drama will premiere in June, which they marked by also releasing a brand new photo of the core cast following the "unfortunate" death of Perry (Alexander Skarsgard), the abusive, volatile husband of Celeste (Nicole Kidman). In the new still, Celeste is joined by Madeline (Reese Witherspoon), Jane (Shailene Woodley), Renata (Laura Dern), and Bonnie (Zoe Kravitz), who unsurprisingly looks a little worse for wear, given how season one wraps up.
The new season also sees the arrival of a few new characters, chiefly Mary Louise Wright, Perry's grieving mother. Oscar winner and all-around Hollywood royalty Meryl Streep is blessing Monterey with her presence to play the character, who will start digging in to what actually happened to her son. American Horror Story alum Denis O'Hare has also come on board as a new character named Ira Farber, though details about how he factors into the story are still under wraps.
Since we still have plenty of time to kill until June, make sure you check out the first footage from season two, which HBO shared in early January.