Blake's Reaction to Leaving The Bachelorette
Blake Just Shared a Sweet Message For Becca and Bachelorette Fans, and BRB, I'm Not OK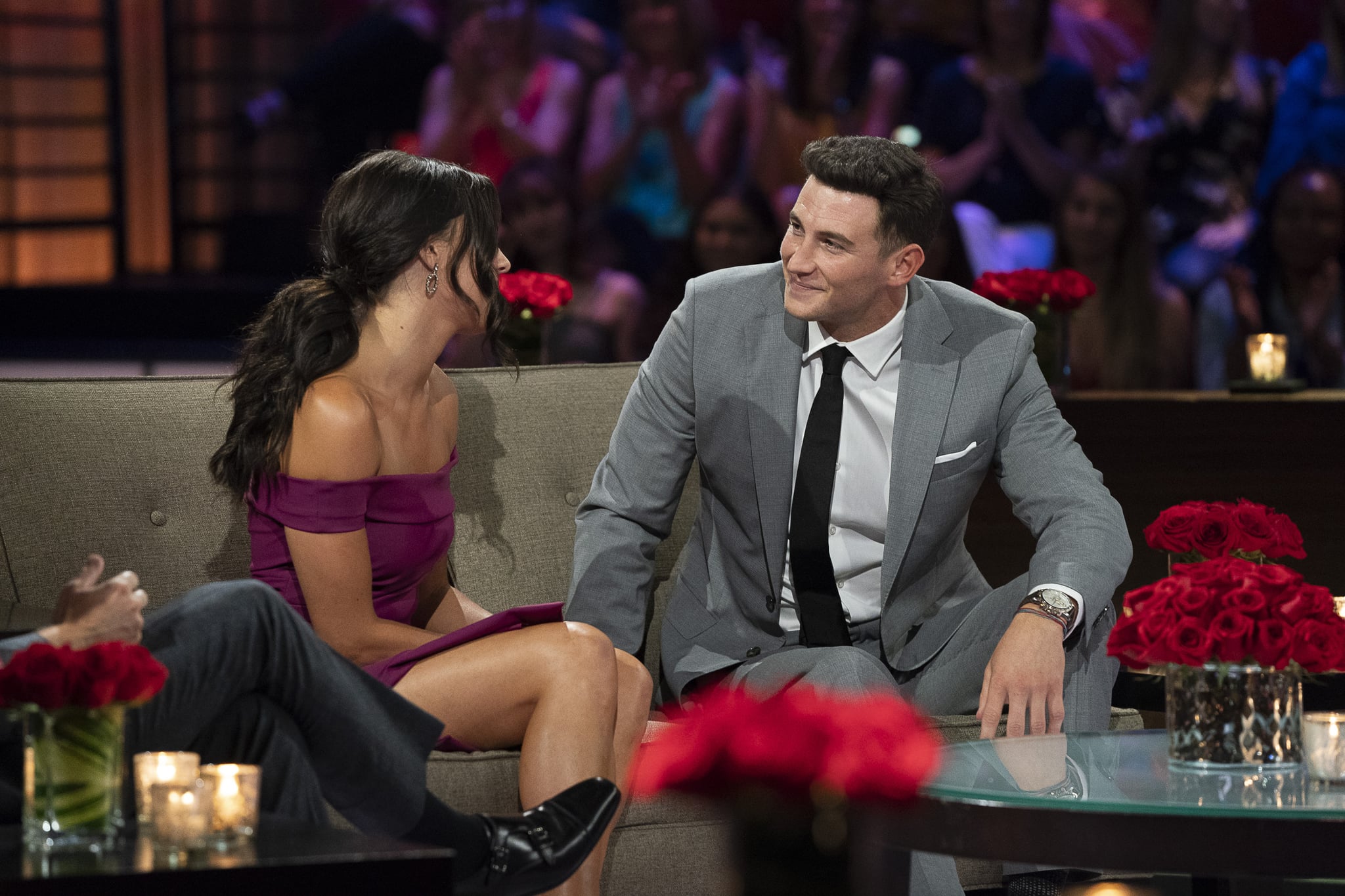 It's safe to say fans of The Bachelorette have a LOT of feelings about Becca's final choice, but one person who has no hard feelings? Blake. Following the buzzy finale, the season's runner-up shared a thoughtful post about his experience on social media on Tuesday. "No one should ever regret falling in love. I know I sure don't," he wrote, saying he'd always look back and smile when he thought of the show.
"I put every ounce of me into this experience and got more out of it then I could have imagined. I learned I should pee before my next rose ceremony. I learned to never wear a red bow tie with an all black suit, and I learned my haircut is very square," he joked. "No but seriously . . . I learned most of all, that being honest means being vulnerable and open and to fight for the woman you love no matter the obstacles."
Finally, Blake thanked fans for their support and addressed Becca, echoing his sweet comments about her from the finale. "I never expected to truly fall in love on this show, but I'm so glad I did," he wrote. To Becca, he added, "I want to thank you for showing me the kind of relationship I want in my life and just how much love I am capable of. You are a special woman and I wish you all the happiness in the world! I will never apologise for how hard I love and I will love again just as hard."
Hmm, does that mean it's possible he will be in the running as the possible next Bachelor? Becca's already been candid about her top pick for the next Bachelor, but it sounds like Blake hasn't entirely ruled it out, right?