Britney Spears Musical Once Upon a One More Time
Britney Spears's "Once Upon a One More Time" Musical Was Her Idea: "She Loves Fairy Tales"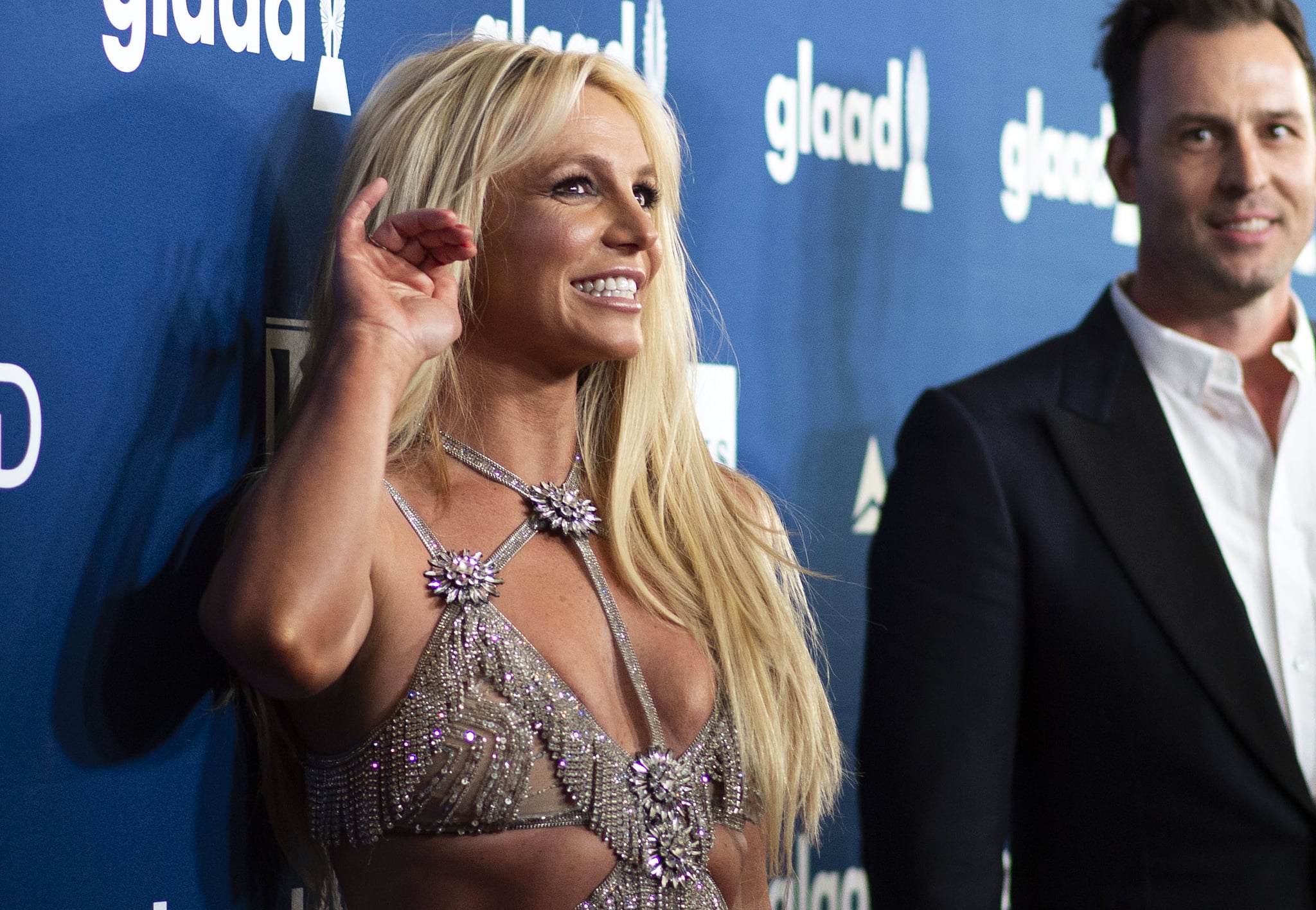 It's a Britney Spears musical, b*tch!
The highly anticipated musical inspired by Spears's music, "Once Upon a One More Time," opened at Broadway's Marquis Theatre on 22 June. Like Broadway classic "Mamma Mia!," the musical comedy incorporates songs from the 41-year-old's iconic catalogue — such as "Oops!…I Did It Again," "Lucky," "Circus," and "Toxic" — to fit the story. Hip-hop choreographers Keone and Mari Madrid direct the musical, while notable cast members include "American Idol" alum Justin Guarini as Prince Charming.
The musical follows several fairy-tale princesses, including Snow White, Cinderella, Rapunzel, and Sleeping Beauty, who are working through a collection of the Grimms' fairy tales with their fortnightly book club, as per Deadline. A rogue fairy godmother hears their wish for new reading material and brings them the feminist classic "The Feminine Mystique," which spurs a "royal revelation."
"Once Upon a One More Time" kicked off with Spears's stamp of approval. Actually, the show and its fantasy-inspired plot were her ideas to begin with. "It was actually Britney who approached us and said, 'We'd like to have a show based on my music, and specifically not a bio-musical,'" the show's producer Hunter Arnold told Variety at the musical's 22 June premiere. "The original idea came from ideas brought forth by her: She loves fairy tales, princesses, storybooks. We took a couple of passes at it — we didn't get it right instantly. Then we did a workshop after we got the current-ish version together and she came to see it and give thoughts on it."
The play's writer, Jon Hartmere, said it wasn't a hard decision to sign on to write the play. "I'd just written a spec script set in the world of fairy tales," Hartmere told The Hollywood Reporter on 24 June. "[The producer, James L. Nederlander,] was like, 'Is there something you can use from there?' I thought about it over the weekend and said: 'Actually, looking at her songbook, she literally has a song called "Cinderella," so there probably is something I can do here.'"
When the musical was first announced in 2019, Spears said in a statement to Deadline, "I'm so excited to have a musical with my songs — especially one that takes place in such a magical world filled with characters that I grew up on, who I love and adore. This is a dream come true for me!"
Spears is not directly involved with "Once Upon a One More Time," and its premiere comes nearly two years after she was released from her 13-year conservatorship in November 2021.
Image Source: Getty / AFP PHOTO / VALERIE MACON