Cardi B Breaking Beyoncé's Billboard Record 2018
Cardi B Broke Not One, but TWO of Beyoncé's World Records, "Okurrrr"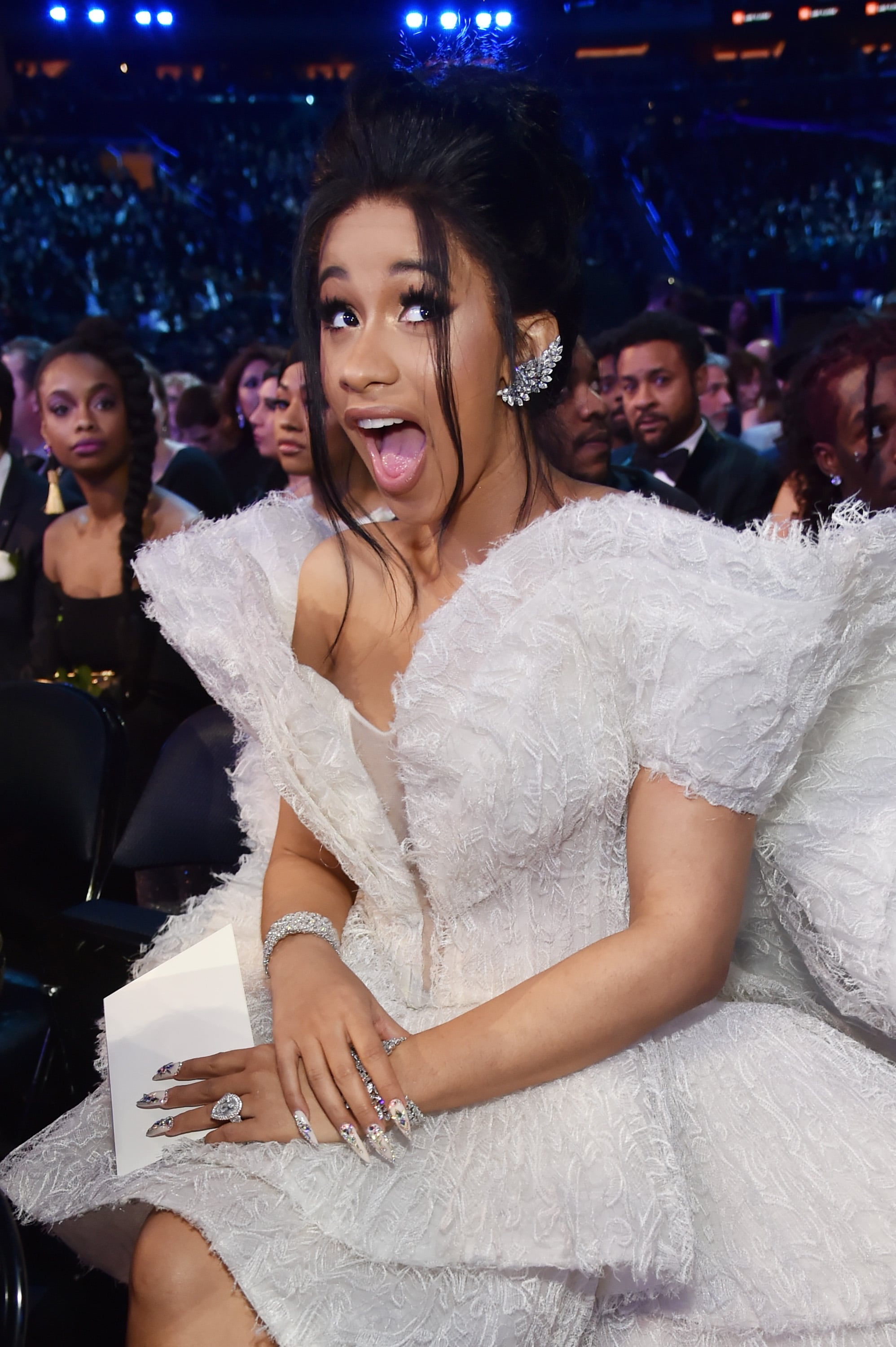 Somewhere Cardi B is probably yelling "eeeeooowwww," because the "regular degular shmegular girl from the Bronx" just made music history.
The 25-year-old "Bartier Cardi" rapper has officially surpassed two of Beyoncé's Guinness World Record titles with the debut of her Invasion of Privacy album (which coincidentally references Queen Bey a few times). She officially has the most simultaneous Billboard US Hot 100 entries by a female and the most simultaneous Billboard US Hot R&B/Hip-Hop Top 10 entries by a female.
When Beyoncé's Lemonade launched in May 2016, she had 12 tracks on Billboard's Hot 100, but Cardi's debuted with 13 tracks — 12 from the Invasion of Privacy album plus her "Finesse" remix with Bruno Mars. Billboard lists "I Like It," "Drip," "I Do," "Be Careful," "Ring," "Bartier Cardi," "Get Up 10," "Bickenhead," "Best Life," "Thru Your Phone," "She Bad," and "Money Bag" as the tracks that made it onto the Hot 100 list.
Overall, Drake still holds the record for most simultaneously charting Hot 100 entries with 24 tracks after the debut of his More Life album in April 2017, but Cardi B is taking the industry by storm and clearly continuing to make those "shmoney moves."