Carol Burnett Golden Globe Award 2019
Comedy Queen Carol Burnett Will Receive a Very Special Golden Globe Award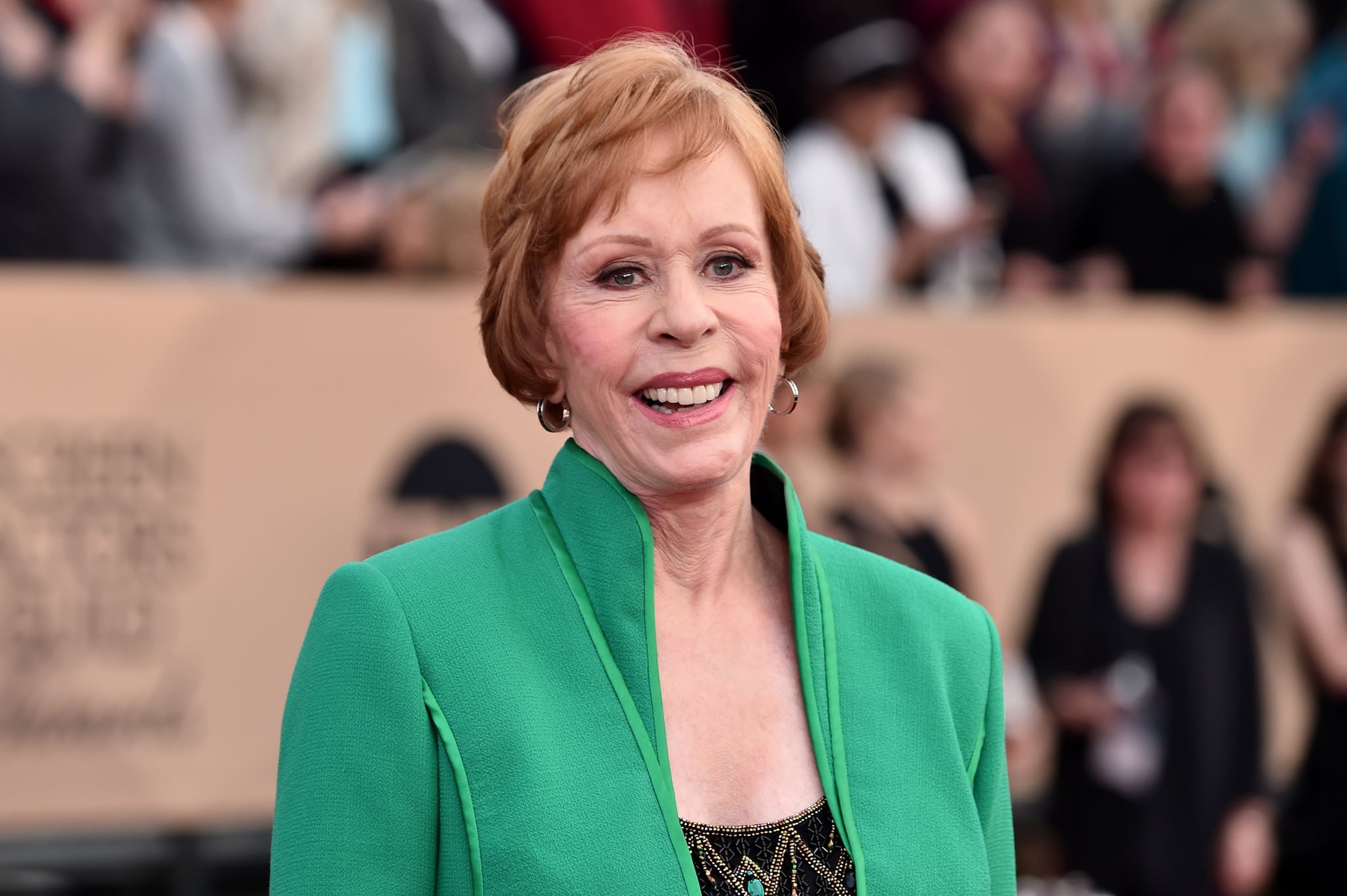 It's only fitting that the inaugural winner of the Hollywood Foreign Press Association's brand new Carol Burnett Award is Carol Burnett herself.
The comedy veteran, actress, singer, and writer has been keeping the world entertained for seven decades now, but she's perhaps best known for her groundbreaking work on her CBS variety show, The Carol Burnett Show (she was the first woman to host such a program, FYI). Now she'll be honoured for her contributions to television with a special new award at the 2019 Golden Globes ceremony when it takes place on Jan. 6.
"For more than 50 years, comedy trailblazer Carol Burnett has been breaking barriers while making us laugh," said HFPA President Meher Tatna. "She was the first woman to host a variety sketch show, The Carol Burnett Show. She was also the first woman to win both the Mark Twain Prize for American Humour and Kennedy Centre Honours. And now we add another first to her running list: the first recipient — and namesake — of the new Golden Globe top honour for achievement in television, the Carol Burnett Award. We are profoundly grateful for her contributions to the entertainment industry and honoured to celebrate her legacy forever at the Golden Globes."
The Carol Burnett award will function as the TV version of the Cecil B. DeMille Award, which honours an individual for notable achievements in film (past Cecil B. DeMille honourees include Oprah Winfrey, Meryl Streep, Denzel Washington, George Clooney, Stephen Spielberg, and more). Now let's all prepare ourselves for what's sure to be a memorable acceptance speech!