Cast Quotes About On My Block Season 2
On My Block Season 2 Is Out Now — Here's What to Expect (No Spoilers, We Promise)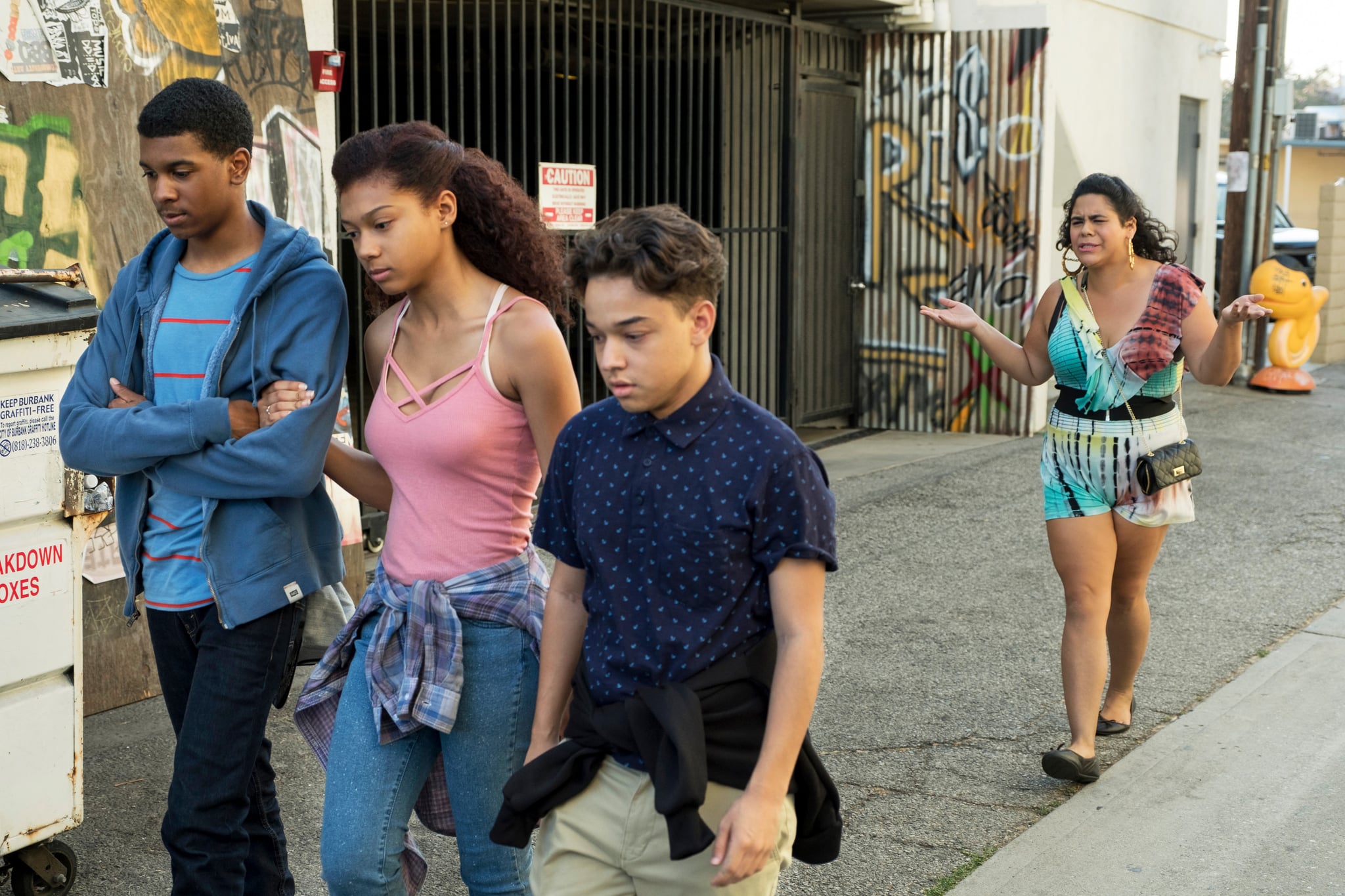 Netflix's sleeper hit On My Block is back for a second season, and it looks like it's going to be another great season of ups and downs as its teenage characters navigate their increasingly complicated lives. For the most part, the cast and crew have kept the new season's secrets close to their chests, but a few details have been revealed. If you've already zipped through the new episodes, let's talk about that cliffhanger.
We're Still in Freshman Year
"Everyone is still in high school, I can tell you that. We're still freshmen," star Sierra Capri, who plays Monse, told Entertainment Tonight. The series is apparently picking up almost immediately in the aftermath of the season one finale, which left several of the main characters' fates in limbo after a shooting at a quinceañera. The second season will see the characters start to grow up and deepen.
"I feel like, in season one, everyone's characters are being introduced and established, and now in season two, I feel like we get to dive more into their stories and figure out why they are the way they are," Capri explained. "I'm very excited."
Monse Has Some Serious Personal Growth Ahead
Capri's character is the only girl in the central quartet of friends, and she spent a lot of the show's first season focusing on others more than herself. That's all about to change, she explained in her Entertainment Tonight interview.
"In season one, she tended to put her friends before herself — especially Cesar — and kind of neglect her own issues and her own feelings," she explained. "So that's what I was hoping [for] in season two, that she just started to find herself."
Front and centre to Monse's new journey is the possibility of meeting her estranged mom, who left her and her father when she was just a baby. In the first season, the storyline was teased when Monse encountered a woman she thought might be her long-lost mother, but didn't follow through on her suspicion — at least not then.
"We got a glimpse of someone who could possibly be her mom, so, in season two, I hope that question is answered," Capri hinted. "We get to see whether or not this woman is gonna be in Monse's life, or is she someone who [Monse] was hoping would be her mom and just becomes a really good friend? We don't know."