Is Cher Really Singing in Mamma Mia 2?
Cher's Cover of "Fernando" in Mamma Mia 2 Will Take Your Breath Away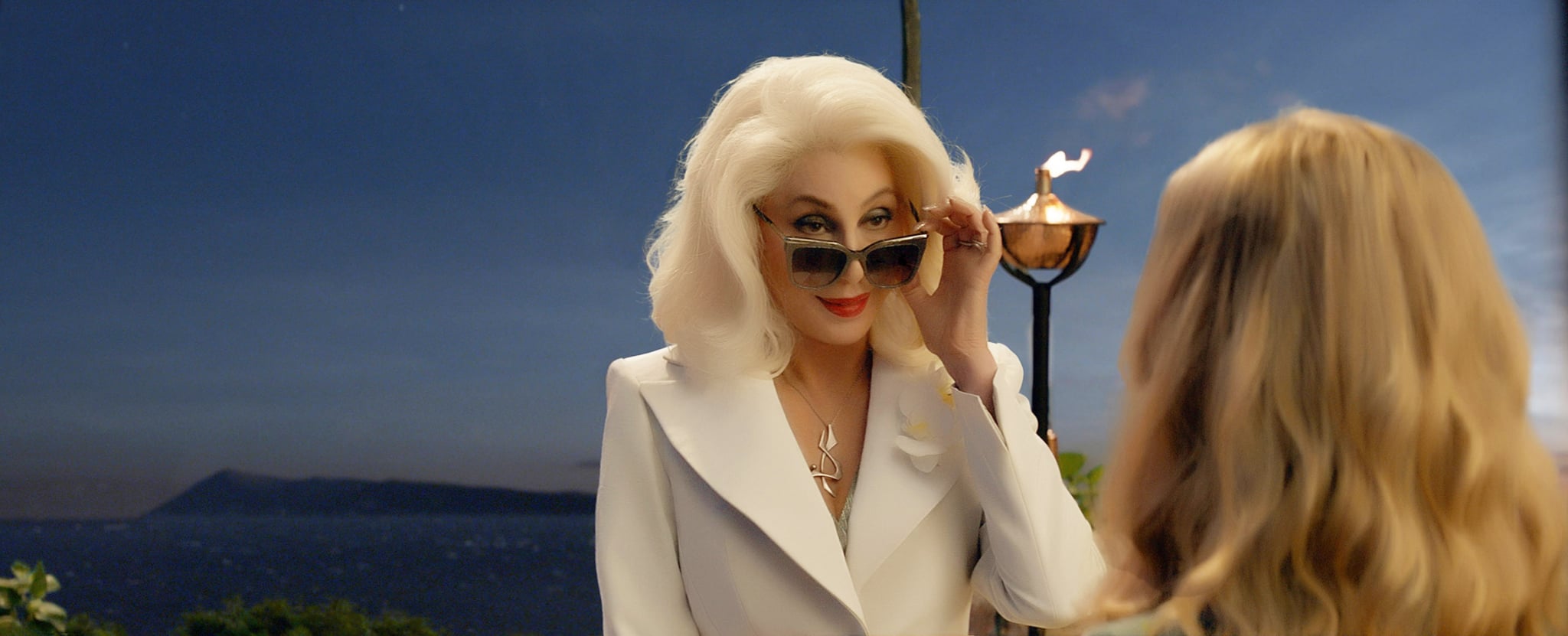 In the full-length trailer for Mamma Mia! Here We Go Again, we meet Sophie's grandmother, who's portrayed by none other than — takes a deep breath — Academy Award, Golden Globe, Emmy, and Grammy winner Cher. The pop songstress is absolutely radiant, flaunting sleek platinum hair and a wonderfully sassy attitude. If you were wondering whether or not Cher would be singing in an ABBA musical comedy, the answer is a definite and unequivocal yes.
Since the story focuses mostly on the exploits of Donna's youth, we won't hear Cher singing too much. But when she does, it's epic. You'll especially need to brace yourself for her take on "Fernando." In one of the movie's TV spots, we see and hear Cher put every fibre of her being into the ABBA ballad. Her powerful lower register brings a sense of drama and desperation to the feathery, tragic original that'll make your heart explode. Not only does Cher sound amazing (and honestly, why wouldn't she?), but the nighttime scene on a balcony also looks incredibly romantic, as she sings to Andy Garcia, who plays Fernando Cienfuegos, the manager of the Hotel Bella Donna. You can listen to the full version below.
On her experience recording the song, Cher explained in a behind-the-scenes featurette, "The lyrics just totally grabbed me. It's things I've felt a million times, so it was easy to sing."
While the star had fun, she left the cast and crew starstruck and dazzled. Producer Gary Goetzman chipperly exclaimed, "In just a few minutes, Cher's going to be up in that balcony singing 'Fernando.' Can you believe that?"
And yes, even members of ABBA loved her. "To hear her sing 'Fernando,' she was perfect for that song," ABBA's Björn Ulvaeus gushed. Cher was taken by the Swedish pop group as well and recently revealed on the Today show that she will be releasing a whole album devoted to ABBA covers!