Chris Pratt Paid More For Jurassic World Than Bryce Howard
The Jurassic World Sequel Is Facing Backlash Over Upsetting Gender Pay Gap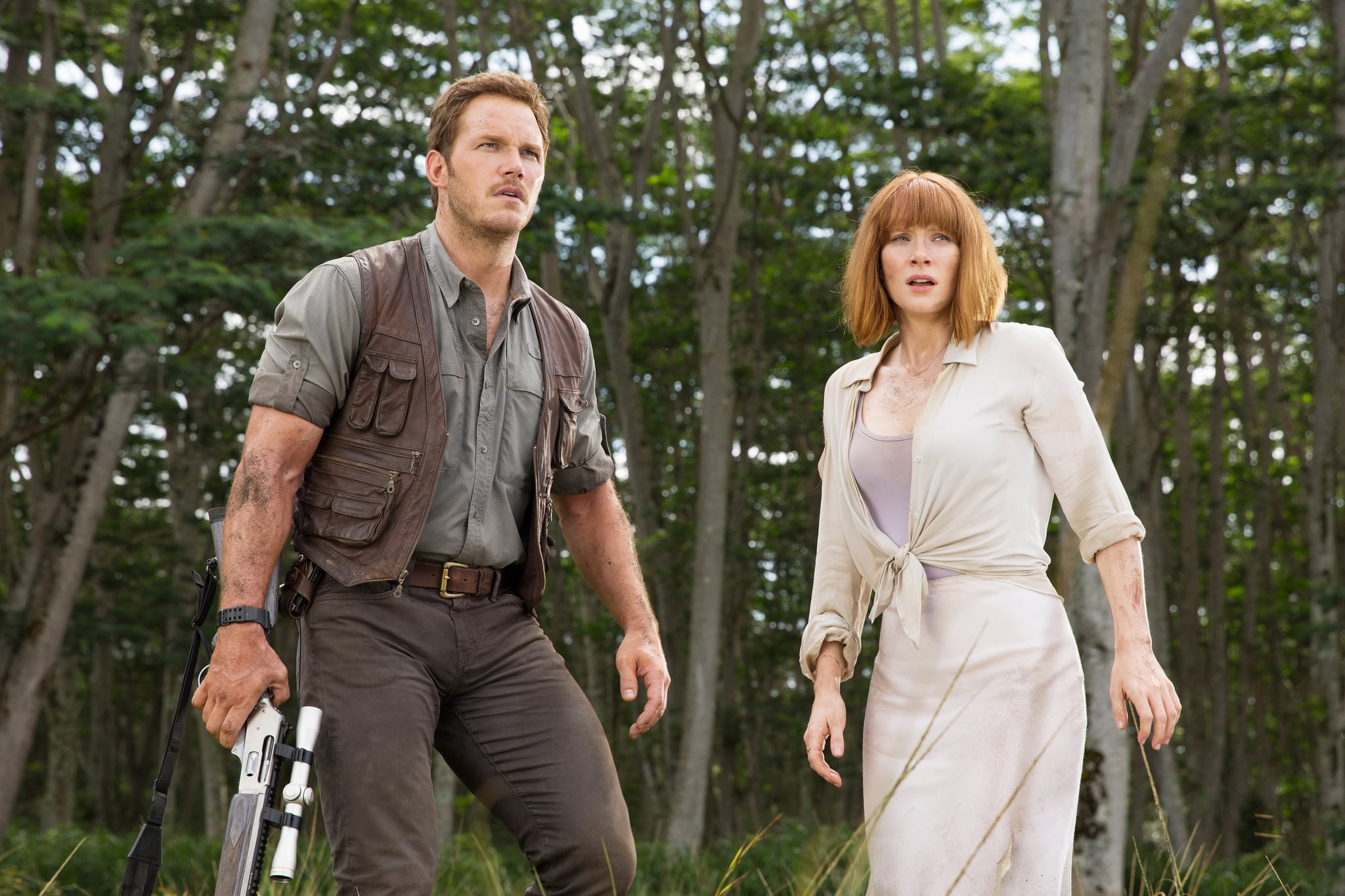 Controversy is coming to Jurassic World's upcoming sequel. Prior to the movie's release on June 6, Variety published a sampling of industry salaries. Included in the list were the Jurassic World: Fallen Kingdom salaries of coleads Chris Pratt and Bryce Dallas Howard — which revealed that Pratt earned $2 million more than Howard.
According to the report, Howard earned $8 million for the upcoming blockbuster flick while Pratt was paid $10 million. The sizeable gender pay gap has been met with much criticism given that both actors were heavily featured in the first film and it is expected that the same can be said for the sequel.
The news comes after Netflix's The Crown received backlash over a similar discrepancy. Earlier this year, it was revealed that Claire Foy, who portrays Queen Elizabeth II, was paid less than Matt Smith, who portrays Prince Philip. In addition to issuing a public apology, the production company behind the series gave Foy $275,000 in back pay.
Universal Pictures has yet to release a formal statement addressing the gender pay gap controversy.