Is DJ Married in the Roseanne Reboot?
DJ Is All Grown Up in the Roseanne Reboot — Meet His Daughter!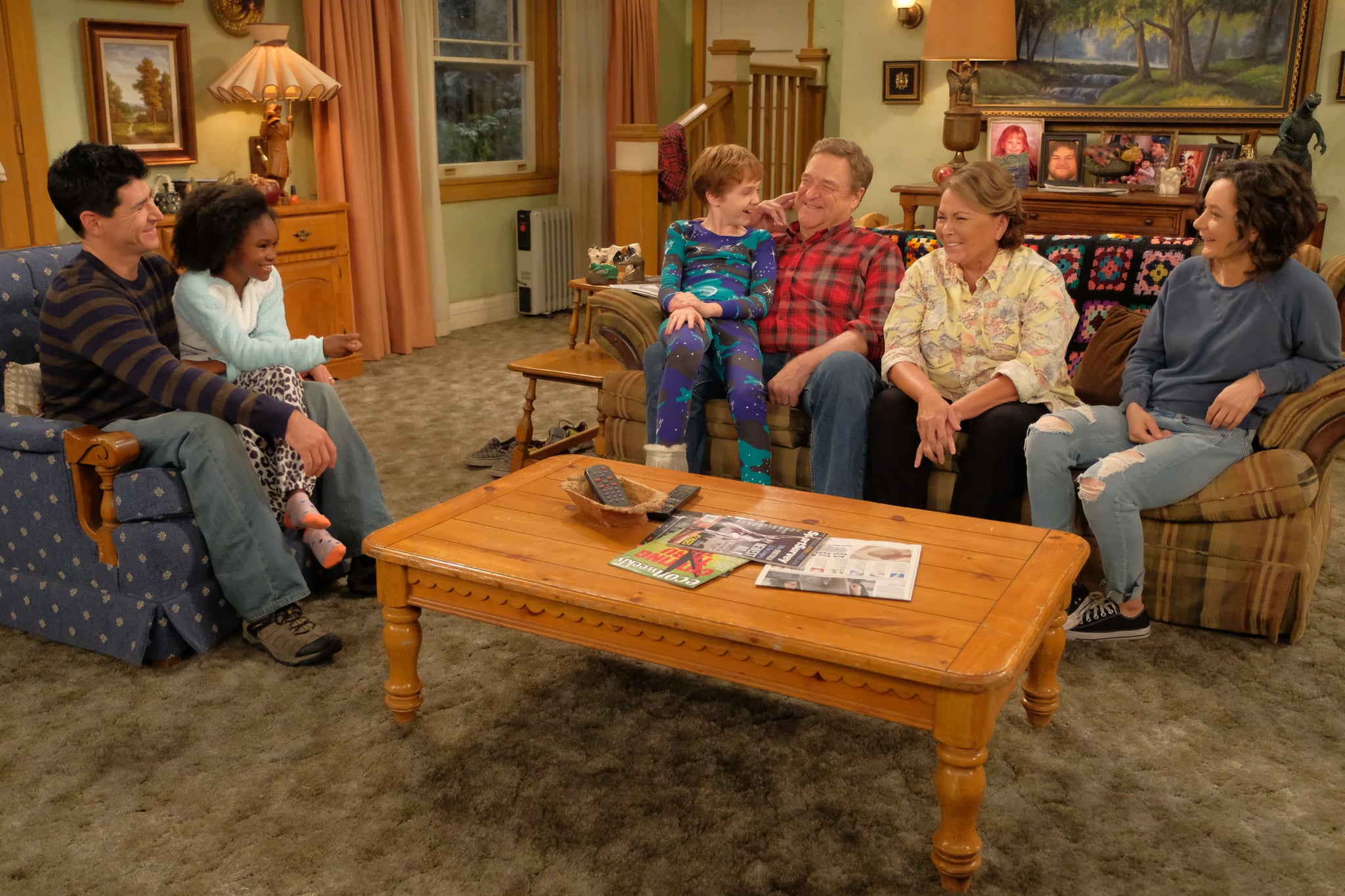 As more details leak about the upcoming Roseanne reboot, fans are getting a better insight into what to expect when the show returns on March 27. For one, DJ Conner (Michael Fishman) is now a military veteran raising a daughter while his wife continues to serve overseas. DJ's storyline was reported in Entertainment Weekly, but what might excite fans the most is the fact that his daughter is biracial. Recent photos of the cast reveal that 8-year-old Jayden Rey will play Roseanne's granddaughter, although no word yet on what her character's name will be.
The news might also come as a surprise for fans who vividly remember the "White Men Can't Kiss" episode during the seventh season of Roseanne. The plot found little DJ conflicted about participating in a school play because he felt uncomfortable kissing his black classmate, played by Rae'Ven Larrymore Kelly. The eye-opening episode, which aired in 1994, touched upon race bias and the uncomfortable conversations Roseanne and Dan had when confronting their own.
While it's still unconfirmed whether DJ's wife is black, or if his daughter is adopted, it looks DJ has matured a lot since then. It also appears the show won't be afraid to go there with touchy subjects as it once did before. Now excuse us while we stare at these nostalgic photos of the original cast to hold us over until the premiere.