Danai Gurira Quotes About Carl's Death on The Walking Dead
The Walking Dead's Gut-Wrenching Carl Twist Left Danai Gurira "Absolutely Devastated"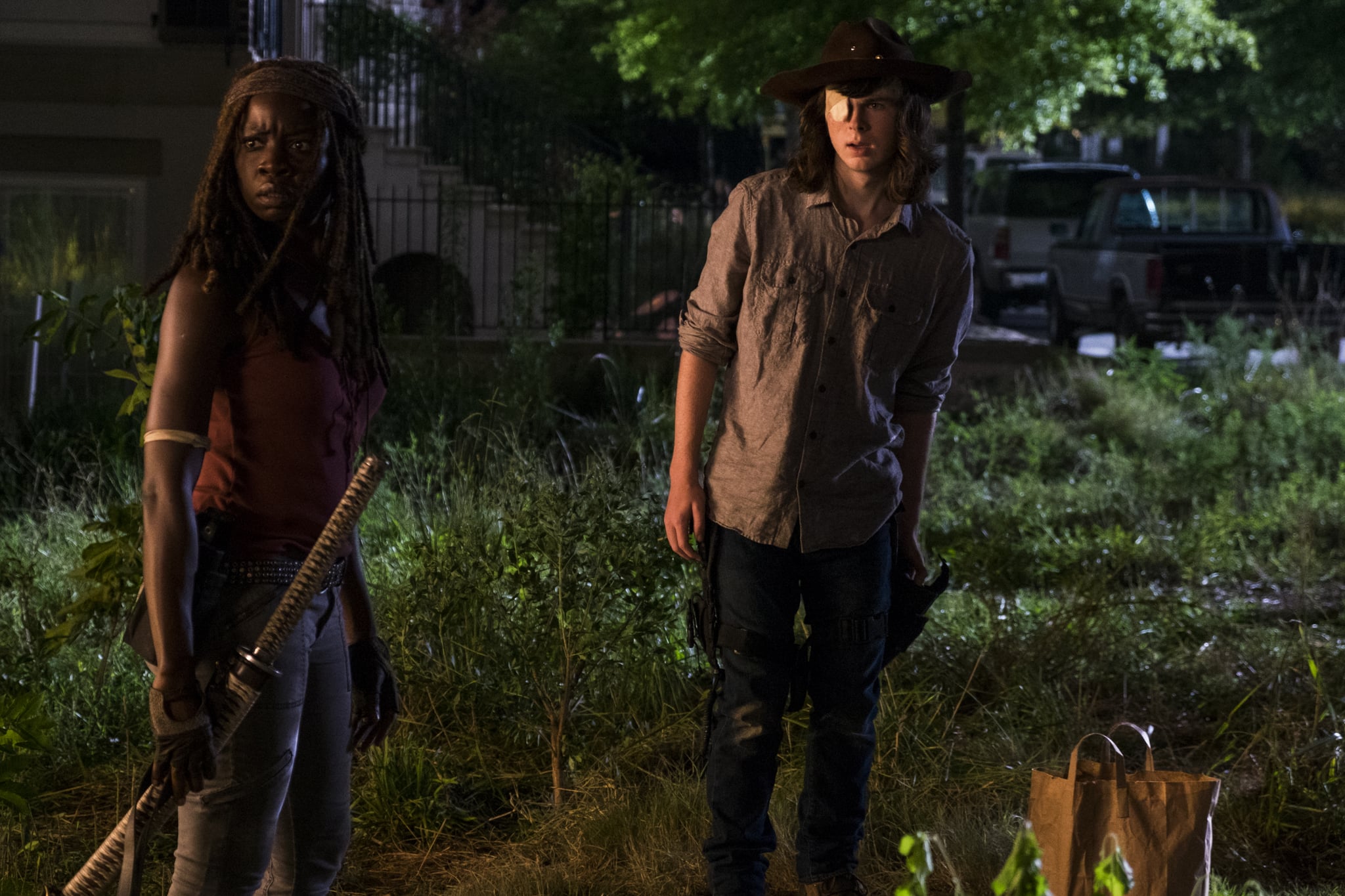 If you're a fan of The Walking Dead, chances are you have mixed feelings when it comes to Carl.
He's a thorn in the side of pretty much all the characters in the first few seasons of the AMC zombie drama, with his not staying in the house, terrible hair, and omnipresent cowboy hat. But in the last two seasons or so, a miracle happened: Carl became . . . tolerable. In fact, we found ourselves rooting for him more than ever. That's what makes his imminent death all the more gutting.
Since the shocking twist that Carl — played by actor Chandler Riggs — had been hiding a fatal zombie bite to the chest was revealed during the Winter finale last year, both fans and Riggs's costars have been grappling with it. Norman Reedus, who's been on the show with Riggs since season one, is heartbroken, and told Entertainment Weekly that it's "such a big blow to the show." During a recent interview with The Huffington Post, Danai Gurira (Michonne) also spoke up about how the exit has "absolutely devastated" her.
"I got a little depressed for a while. Straight up," the actress said. "You're in the story. You're in it, and you're also in a family. It was hard . . . Carl and Chandler are a blessing to Michonne and to Danai, you know what I mean? I adore Chandler, and [for] Michonne, Carl is her healer. Everything she and Rick do is to protect Carl, so this is kind of the worst nightmare realized for him to reveal [the bite] at the end of the last episode."
Michonne and Carl's relationship has been one of the sweetest things to watch evolve over the years. Not only has she taught him how to be a better fighter, but she's also become a surrogate mother of sorts, giving him some stability in the midst of an apocalypse.
"These are very resourceful people who do everything they can," she continued. "Rick and Michonne don't really stop easily. What do you do when that's what you're facing? So, yeah, I was devastated. Michonne was devastated."
Well, we hope you stock up on tissues before The Walking Dead comes back on Feb. 25. We're definitely going to need them.