Will There Be a Descendants 4?
The Descendants Franchise Wraps Up Perfectly With the Conclusion of the Third Movie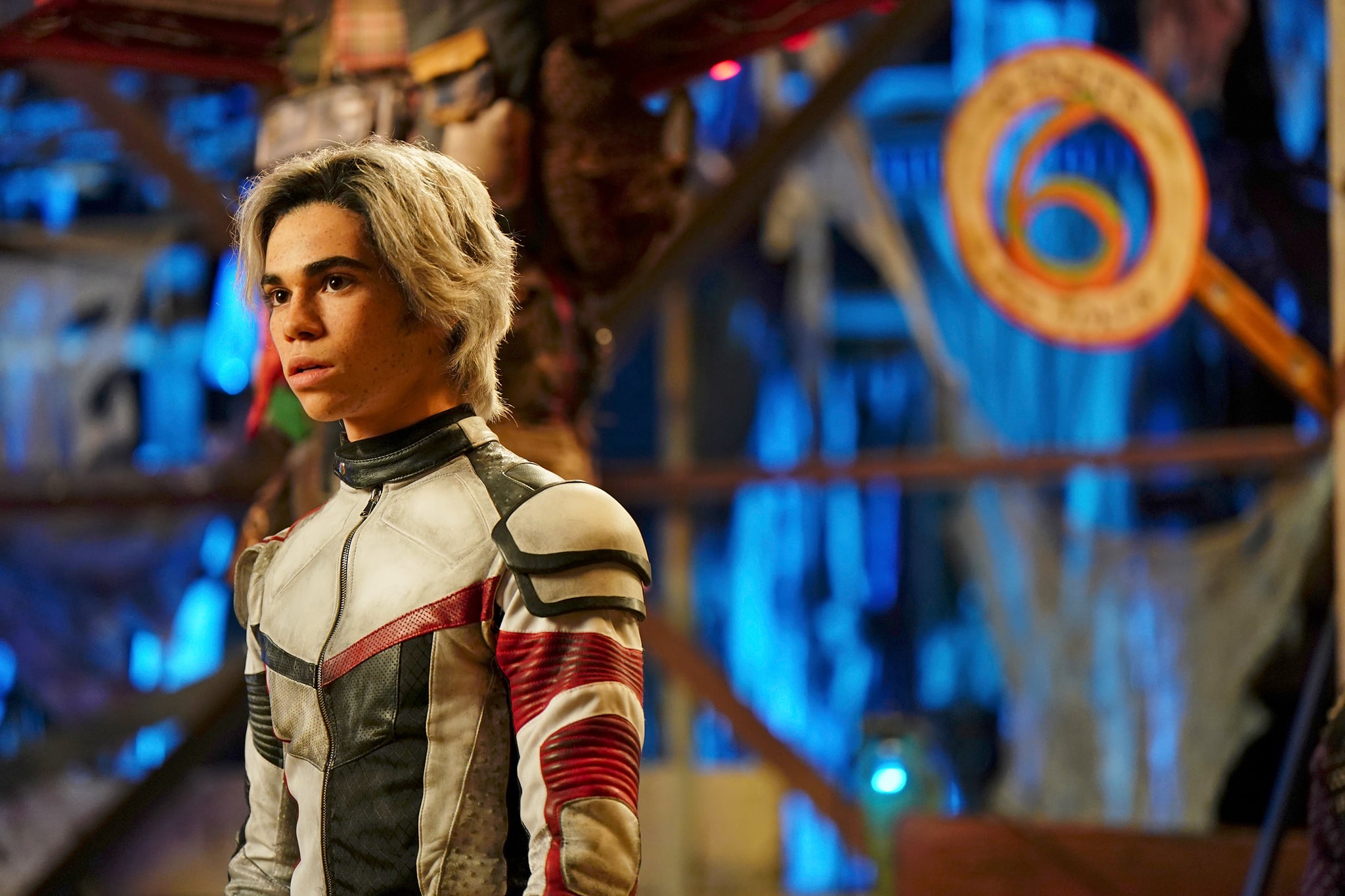 Yes, we realise that Descendants 3 just premiered. But even after watching all of the behind-the-scenes content from the third movie, we still want more, and we need to know whether we can hold out hope for a fourth instalment in the franchise. However, after the untimely passing of Cameron Boyce, who played Cruella de Vil's son Carlos, it's hard to imagine a film without him in it. The last scene of the movie ended with Carlos racing toward The Isle of the Lost alongside Mal, Evie, and Jay, and though it didn't necessarily suggest a conclusion, you might have noticed something missing. In the previous two Descendants films, the final scene ended with the line, "You didn't think this was the end of the story, did you?" In Descendants 3, that final line is conspicuously missing.
One of the film's stars, Sofia Carson, took to Instagram to share a picture of her character on the day of the film's release, and her caption seemed to suggest that she was saying goodbye to the role. "My Dearest Evie," she said. "As I write this, I cannot bring myself to say goodbye to you . . . but this is not a good bye. You and I are bound at the heart from here until eternity. And until then I will love you, Evie. Forever and for always." No, we're not crying — we just have something in our eye.
Back in May before Boyce's passing, another one of the film's stars, Cameron Dove, shared a series of pictures on Instagram alongside a caption that claimed she had just recorded her last song for Descendants, and no, not just for Descendants 3."Just had the best recording session of my whole life, and it just so happened to be my last ever #descendants song," she wrote, calling it a "bittersweet moment." So while it's definitely unlikely we'll get a fourth movie without Boyce, it seems like it probably wasn't going to happen regardless.
No official statement has been released, but we think it's safe to say that the Descendants franchise will remain a trilogy. We're not happy about it, but we still have to admit that a Descendants 4 just wouldn't have the same magic that the first three did.