Did Alex Die on Orange Is the New Black?
If You're Worried About Alex on Orange Is the New Black, Read This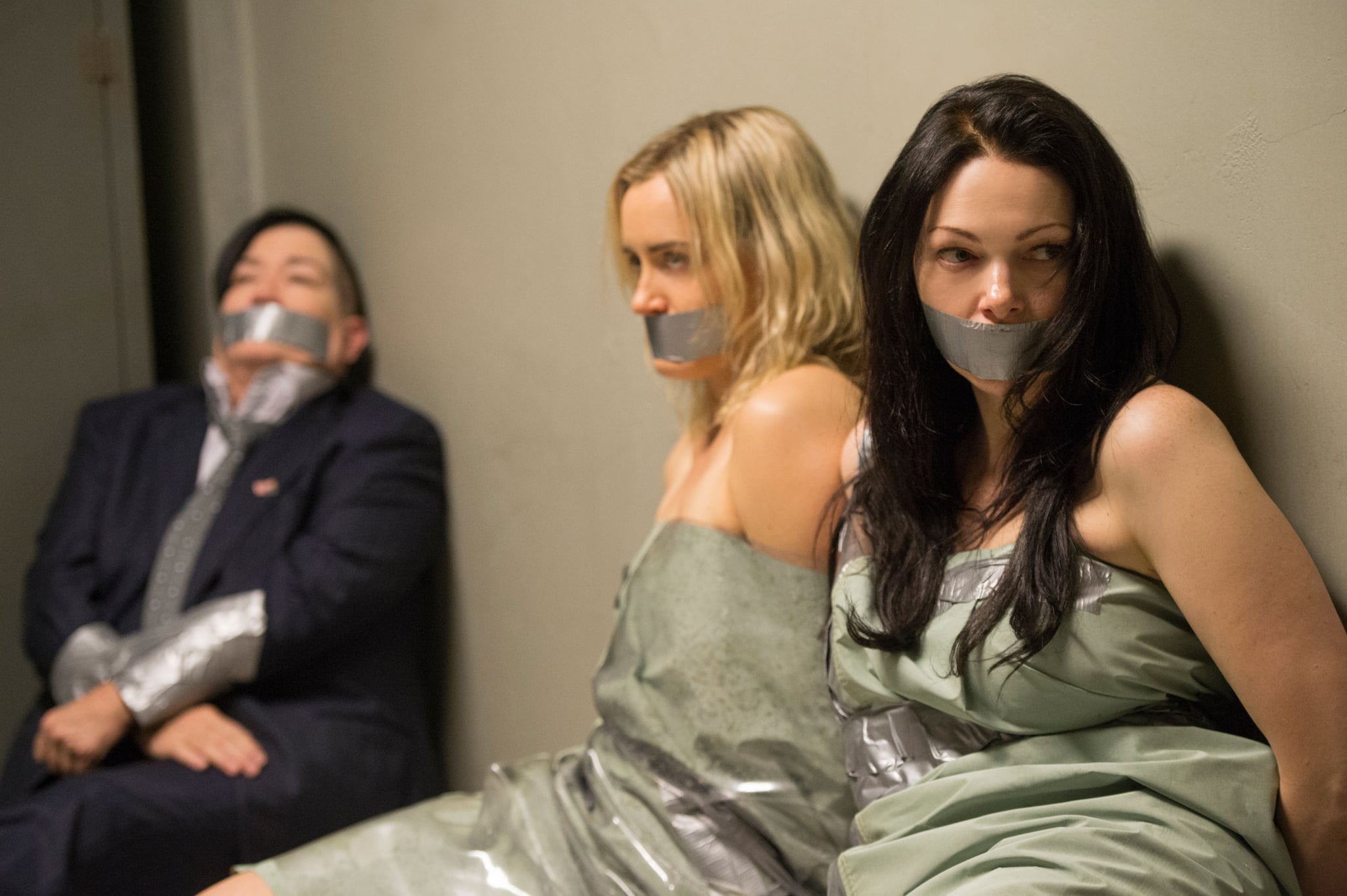 Season six spoilers ahead!
At the climactic end of season five of Orange Is the New Black, we don't have any clear idea as to what happens to those inmates down in the bunker/pool. One of those inmates, who we notably don't see in the season six trailer, is Alex Vause. Played by Laura Prepon, Alex is Piper's perpetually on-off girlfriend until the season five finale episode when the two get engaged.
Within the first episode of season six, we see Chapman as a contestant on Jeopardy, within a hallucination by Crazy Eyes, answering all of Alex Trebek's questions with, "Where is Alex?" (Clearly not the answer for, "From what part of the pig does bacon come from?") We're left hanging with no idea as to what's happened to Alex.
The next time we actually see any image of Alex is in a flashback of what happens after the prison riot ends. She's being pulled by her feet, lifeless and her arm still in a sling, off to an unknown location. In the following few episodes, Piper's quest for answers leads her to a visit to the hospital wing and the interrogation room with FBI agents. Viewers get the advantage of hearing that the "tall one" killed down in the bunker is Piscatella, but when Piper hears the "tall one" has died in the bunker, she assumes it her bride-to-be. In her grief, she throws Red under the bus. (This moment will come back to haunt many of the inmates.)
It's not until the beginning of episode four do we get a sneak peek of Alex checking in to prison, where Piper is being held. Later on, we learn that Alex has been hospitalized to fix her shoulder, which has been broken by Piscatella.
So she does make it out of the bunker and we're happy to see her back and her and Chapman getting their cute on (as much as one can in a prison), but a happy ending is not yet in sight.