Did Hannah Send Luke P. Home on The Bachelorette?
Yes, It Looks Like Luke P. Is Somehow STILL on The Bachelorette — Here's Why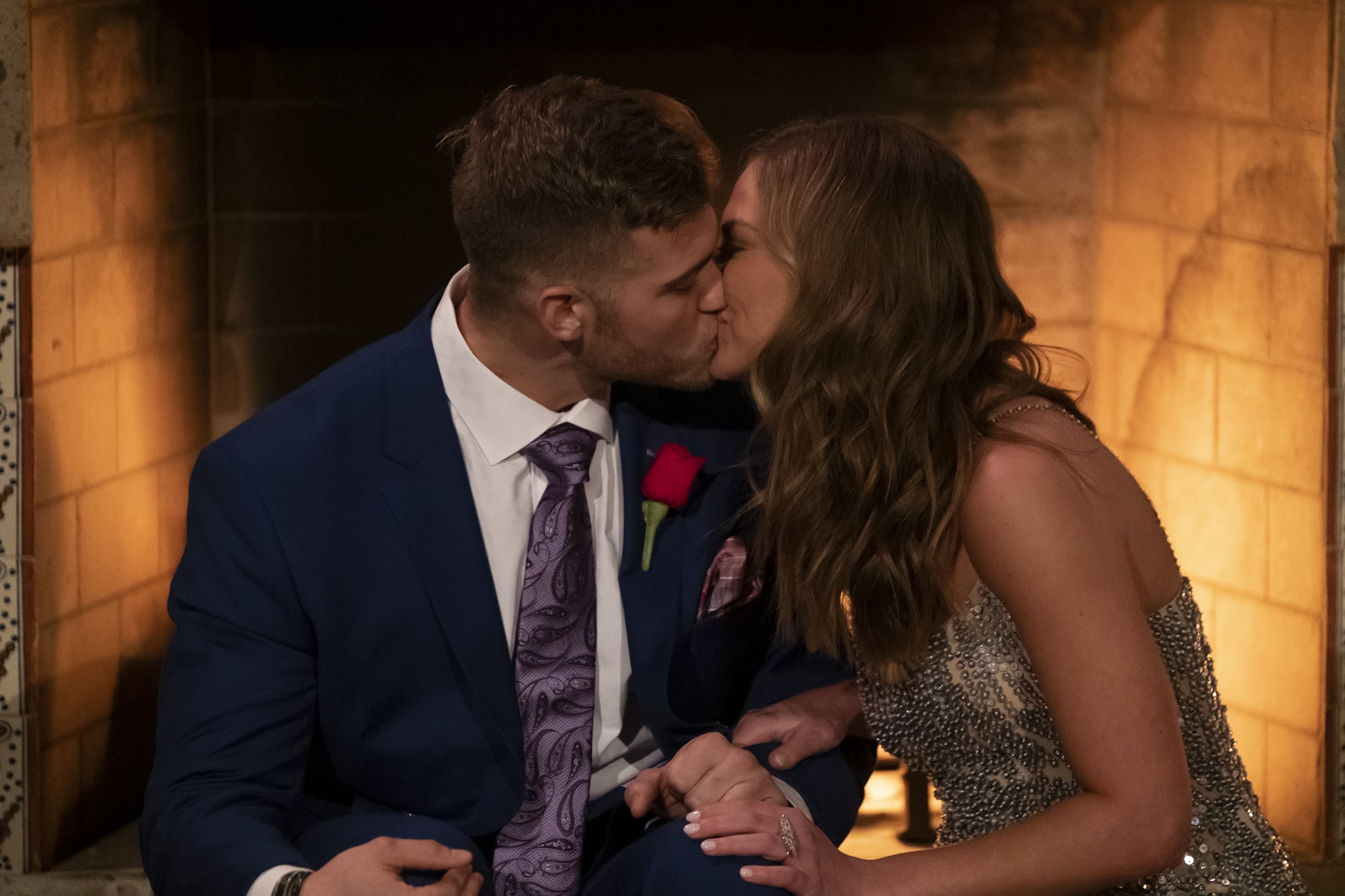 After what appeared to be one of The Bachelorette's most awkward dates ever, we couldn't imagine Hannah Brown giving Luke Parker a rose. So when she confirmed that she was in fact not giving him one, we could practically hear Bachelor Nation cheering in front of their TV screens. But if you watched the previews for upcoming episodes, Luke P. is somehow still there, so you might want to hold off on the celebration.
Multiple men have approached Luke P. throughout the season to express their issues with his aggressive behaviour in the mansion and lies to Hannah — most notably to date was the drama between him and Luke Stone. When that was all over and the contestants flew off to Scotland, Luke P. got his first one-on-one date with Hannah. It was awkward and uncomfortable, as if the two first met and weren't from the same planet. We thought it was all over when Hannah didn't give him a rose, but the keyword here is "thought."
You're not the only one trying to wrap their head around why oh why Hannah would allow Luke P. back in any way, shape, or form. But based off of the previews — where Luke P. gets into an altercation with Garrett Powell and another where Luke P. is praying in a church — we know there's plenty left to see of him. So here are a few reasons why we think Hannah might still want Luke P. around.
Hannah Gave Luke P. the First Impression Rose
When you have over two dozen men to meet on the first night, one person really has to stand out to the get the first impression rose. This season, it was Luke P. The two hit it off right away and those early feelings are difficult to shake.
"I have not ever experienced an initial encounter with someone for the first time making me feel the way that it was when I first met you," Hannah told Luke P. during their one-on-one date.
Hannah and Luke P.'s Physical Chemistry Is Undeniable
It was apparent from the beginning that the two were physically attracted to each other. They kissed on the first night, and things only heated up from there. Maybe you remember one of the first episodes when a flirty conversation led to Luke P. taking his shirt off . . . and Jed walking in on him and Hannah during what was supposed to be a massage? Yeah, these two can go at it, and we don't blame her.
Luke P. Made a Huge Confession Early On
It's no secret that The Bachelorette and its franchises move very fast and there's only so much time to fall in love. Luke P. wasted no time by putting his feelings out there as quickly as they could come out of his mouth.
During the first group date of the season, Luke P. joined other contestants in a pageant-style competition, saying: "This is pretty crazy, cause it's so soon, but I can't hide it. I'm genuinely starting to fall in love with you." So just when you thought this show couldn't possible move any faster, Luke P. takes the title for earliest "starting to fall in love" admission. Hannah didn't seem scared or turned off by the reveal, so it's possible she was feeling those love-at-first-sight kind of feelings as well. Who can just let that go?
Hannah Can See Luke P. as Her Husband
During that one-on-one date in Scotland, Hannah was expressing her internal struggles to Luke P. She felt that he wasn't showing his emotions and was frustrated about the situation. Nonetheless, Hannah had (has?) real, strong feelings for him.
"Sometimes I look at you and I'm like, 'yeah, I could totally see you as my future husband,' and then sometimes I look at you and I don't think that there are any roads that lead to what I want," she said. That's a pretty bold statement about someone you've only known for a few weeks, so if it's meant to be, we'll be adding them to our list of Bachelor couples who are still together.