Did Jackie Have a Baby on Roseanne?
You're Not Crazy, Aunt Jackie Definitely Had a Baby on Roseanne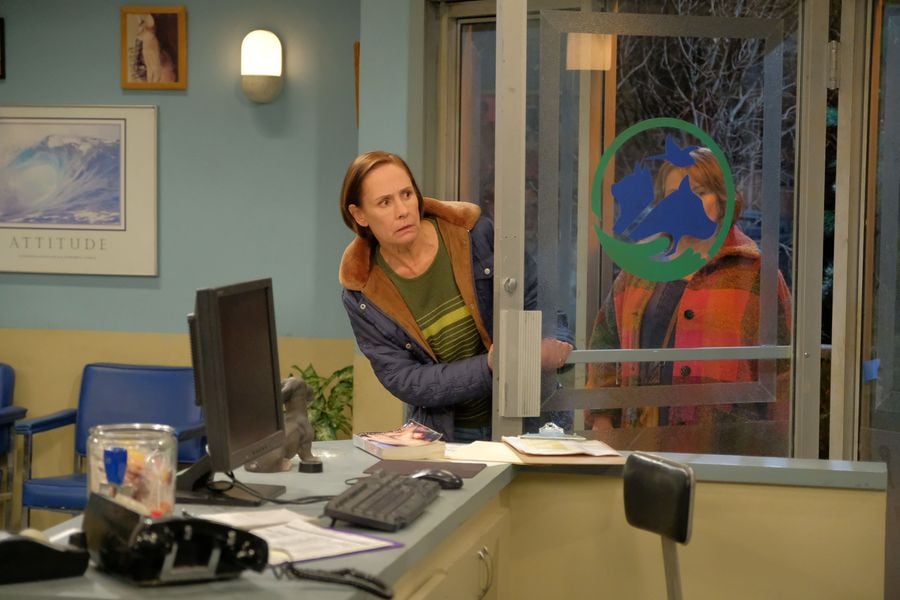 Earlier this Spring, the beloved cast of Roseanne returned to our TV screens in a reboot featuring fan-favourite Jackie Harris, aka Aunt Jackie, played by Laurie Metcalf. Jackie was known as the gullible and often outlandish sister to the show's lead, Roseanne Conner.
In the final four seasons of Roseanne's original run (1993-1996), however, Jackie Harris had given birth to a son, Andy Harris, with then-boyfriend, Fred Oakland. Harris later married Oakland in the sixth season finale. The wedding featured a memorable scene with Jackie breastfeeding Andy at the alter.
You may be wondering what happened to Jackie's son and whether or not he will be making an appearance in the revival. According to Barr in a press tour earlier this year, unfortunately, like Roseanne's son Jerry, Andy won't be appearing alongside his wacky mother — not yet, at least!
Though there's no mention yet of Andy's whereabouts on the show, Barr assured fans, "We had so many stories to tell over the arc of these nine episodes that we were hoping for another season to bring more clarity to those characters."
Roseanne has since been green-lit for another season, which leaves us hoping to see more of the younger Conner/Harris kids.