Do Olivia and Fitz End Up Together on Scandal?
Spoiler: Here's Where Fitz and Olivia Leave Off in the Scandal Finale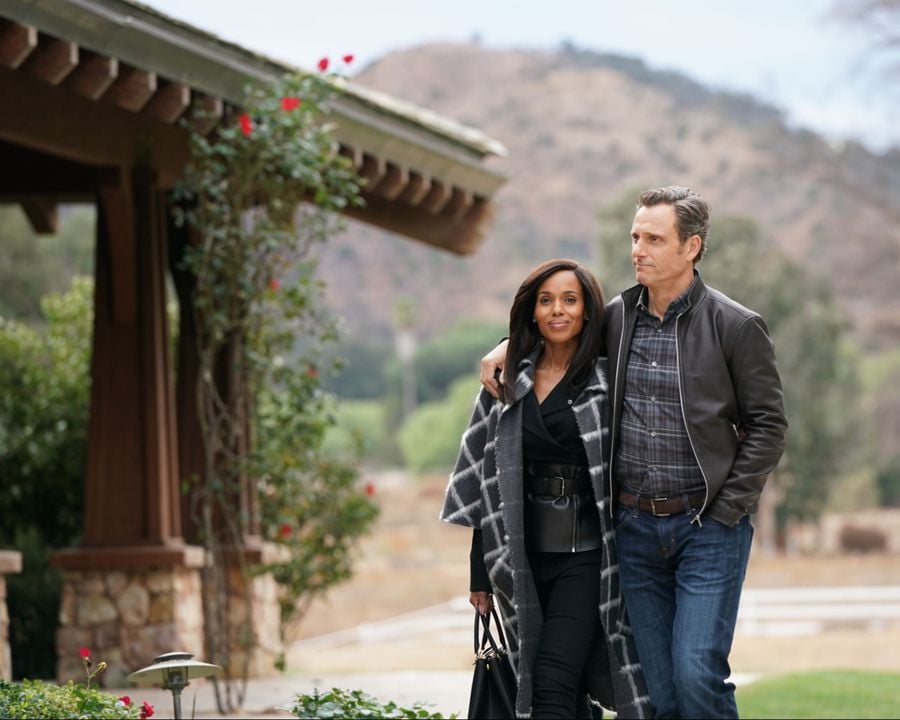 ABC's hit Shonda Rhimes series Scandal first graced our TV screens six years ago, already rife with sexual tension between the show's two leads: Olivia Pope and Fitgerald "Fitz" Grant. We watched as the two characters share a steamy on-again, off-again relationship status, going from secret flirtations during the Presidential campaign straight to an "it's complicated" White House affair. (And that's just the pilot episode.)
While we grew to appreciate the personal development in Kerry Washington's character — the lady does not need a man — even the most loyal viewers eventually had to pick a side: Team Fitz or Team Jake (Olivia's other suitor, secret B613 agent Jake Ballard).
When the series finally came to a close on Thursday night, Olivia has one final choice to make: Fitz or Jake?
Though she pays Jake one final visit in prison, it's once again Fitz who sweeps her off her feet. In this case, it happens right after her triumphant departure from the White House.
Olivia says goodbye to the oval office and its current President, Mellie Grant, only to land in the arms of former President Fitz. Though their future together is left open-ended in the final scene of the finale, die-hard fans can only hope, now that they're both free, the couple can finally settle down and make jam together in Vermont.