Does Bachelor in Paradise Cast Know Who Else Will Be There?
So, What's the Deal With Bachelor in Paradise Casting?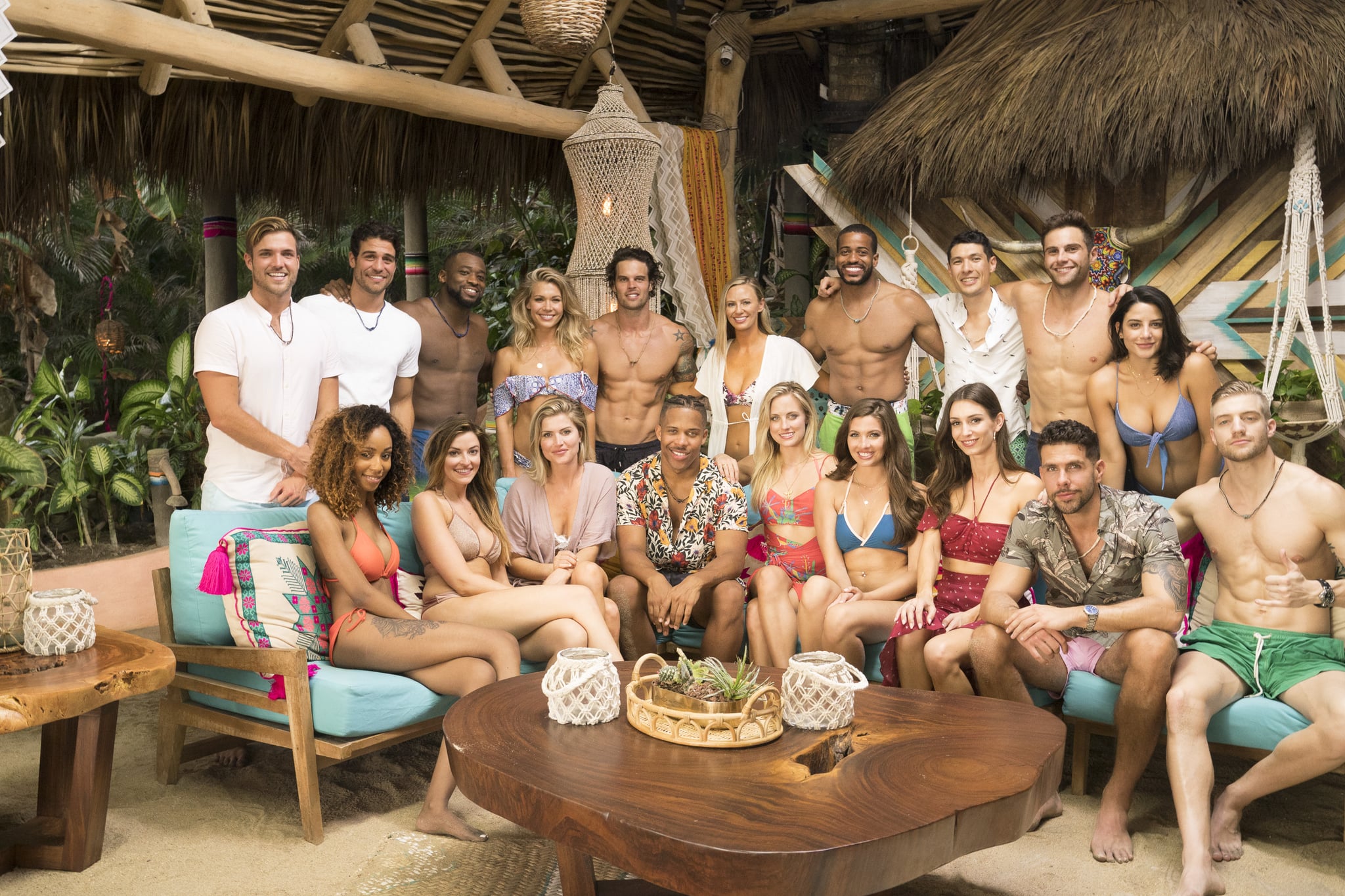 Now that Bachelorette Becca Kufrin has settled in with her new beau Garrett Yrigoyen, it's time to turn our attention to Bachelor in Paradise. This season already seems to be promising Bachelor Nation some pretty dramatic situations: another possible love triangle involving Colton and Tia (really guys, what is this?), and a showdown between Bachelorette nemeses Jordan and David. Oh, and did we mention that Grocery Joe is back? (Joe, call me. Seriously.)
But with all the friendships formed during Bachelor/Bachelorette seasons and all the information out there, we started to wonder — does everyone know who is going to be in Paradise before they all actually end up there? Some of these situations are obvious, like giving Tia and Colton a chance to work it out, while other ones are tied to fan favourites. Add the right amount of villains (we're looking at you, Chris Randone and Jordan Kimball) for a bit of drama, and you have a recipe for reality television disaster gold.
While ABC stays pretty tight-lipped about the casting situation, we set out to do a little investigative work of our own to find out who knows what about which contestants are going to show up on Bachelor in Paradise. While we haven't found any spillage from the contestants about knowing who will show up on the island, we can deduce from the knowledge we have on the network and the contestants that they know who is going to be there to the extent of their storylines. So, we're pretty sure Tia and Colton knew they were going to be there, and we can bet that David and Jordan were made aware of each other's visit to Paradise.
ABC ensures they don't leak the information with loads of paperwork. In a leaked document by someone close to the Bachelor franchise production team (and picked up by CNN.com last year), the contracts do have a few loopholes, but protects the network and the franchise hardcore. To this effect, contestants also sign a confidentiality agreement, according to Ranker, and the network can go after the offender for monetary compensation.
So, let the games begin.