Does Salem Talk on Chilling Adventures of Sabrina?
If You're Hoping to Hear Salem Speak on Chilling Adventures of Sabrina, I Have Bad News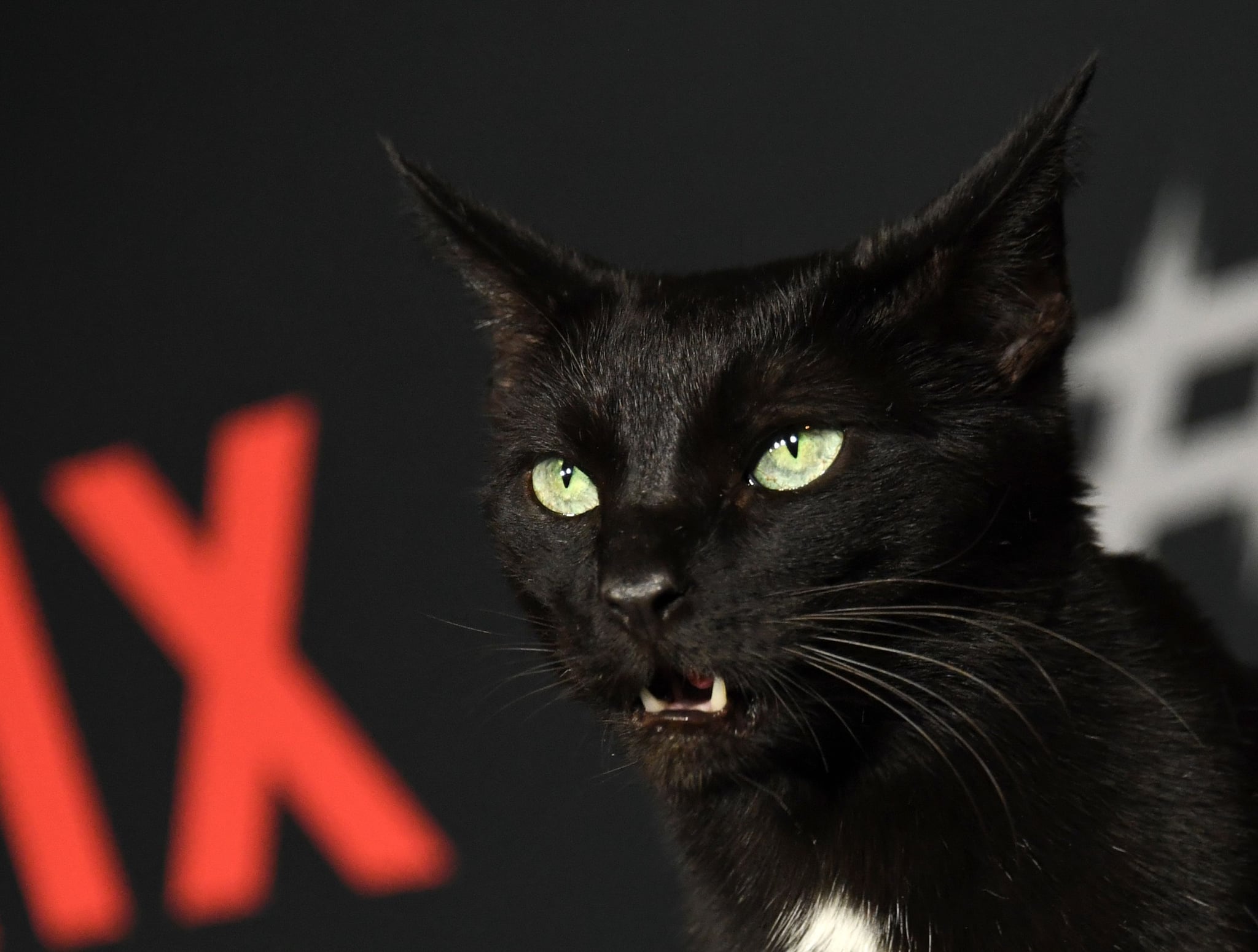 At first glance, it seems like Chilling Adventures of Sabrina has it all. An adorable relationship between the new versions of Sabrina (Kiernan Shipka) and Harvey (Ross Lynch)? Check. The chicest Aunt Zelda the world has ever seen? Check. Spooky demons and nightmarish imagery? Check and check. But you know what the Netflix series doesn't have? A talking Salem Saberhagen.
Although the cat-tor, who showed up to the red carpet premiere of the series the other night, offers up plenty of meows in response to Sabrina's many questions, he doesn't utter sassy one-liners the way Salem does in Melissa Joan Hart's version of the show. As Sabrina's familiar, this new version of Salem is typically seen purring in the background of scenes or sprinting across the screen when you least expect it. However, that doesn't mean you can't grasp what he's saying to Sabrina. Their conversations usually go something like this:
Salem: *loudly meows*
Sabrina: What do you mean it's raining outside, Salem?!
Or . . .
Salem: *softly meows*
Sabrina: Yeah, I'm upset about Harvey, too.
Despite the lack of sarcastic quips, Salem still manages to be the show's cutest character (though Ambrose gives him a run for his money). You'll be able to see Salem in action when the show hits Netflix on Friday, Oct. 26!