Does Tina Rightfully Own the Elder Wand in Fantastic Beasts?
Grindelwald Has the Elder Wand, but Here's Why Tina Is Probably Its Current Master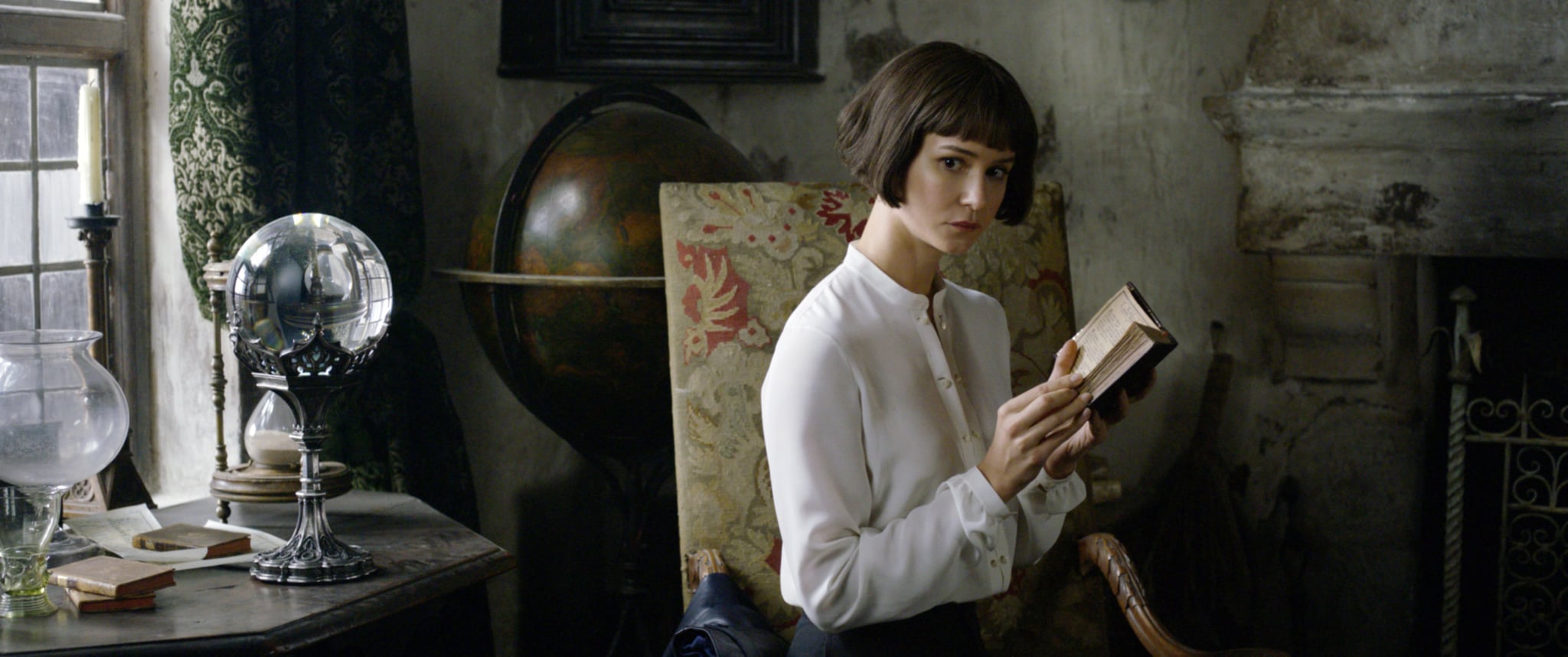 The powerful elder wand makes its first appearance in the Fantastic Beasts franchise in The Crimes of Grindelwald when we see Grindelwald carrying it after busting out of prison. Cunning as he may be, did Grindelwald lose mastery over the wand when he was caught and imprisoned? We have seriously strong reasons to believe that while Grindelwald has possession over the physical elder wand, its true loyalties, as of now, lies with auror Tina Goldstein.
The wand, as Deathly Hallows reveals to us, belongs to the wizard who defeats its last master. If you recall, Draco Malfoy disarms Dumbledore, then Harry overpowers (literally wrestles) Draco and becomes the true master of the elder wand. Let's go back to Fantastic Beasts and Where to Find Them — at the end of the movie, Tina and Newt Scamander confront Grindelwald, who's disguised as Percival Graves. Newt binds him after distracting him with a Swooping Evil, then Tina uses the summoning spell, Accio, to acquire his wand. Technically, it's Percival Graves' wand, but the physical object, as we've seen with Draco, isn't as important as the wand's allegiance.
Anyway, we're convinced that either Newt or Tina now has the legendary wand's loyalty. We're placing our bets on Tina because she uses magic to physically get the wand from Grindelwald. Then again, Dumbledore does specifically seek Newt to look for Credence Barebone, so the future headmaster may know more than he lets on.
There's another can of worms that might be worth opening. (And really, isn't this universe just one can of worms after another?) The Tina theory hinges on whether Grigorovitch, the wandmaker who Grindelwald defeated, had the wand's true allegiance. I doubt that J.K. Rowling can introduce another twist without making things extra confusing, but who knows. For now, it's looking like Tina might be the current master of the wand. Could this be the reason why Grindelwald wanted her sister Queenie to become evil? We'll have to wait a year or two (or longer!) to find out.