Dolly Parton Quotes About 9 to 5 Reboot
Dolly Parton Has High Hopes For a 9 to 5 Reboot: "We'd Love to Do It If It's Right"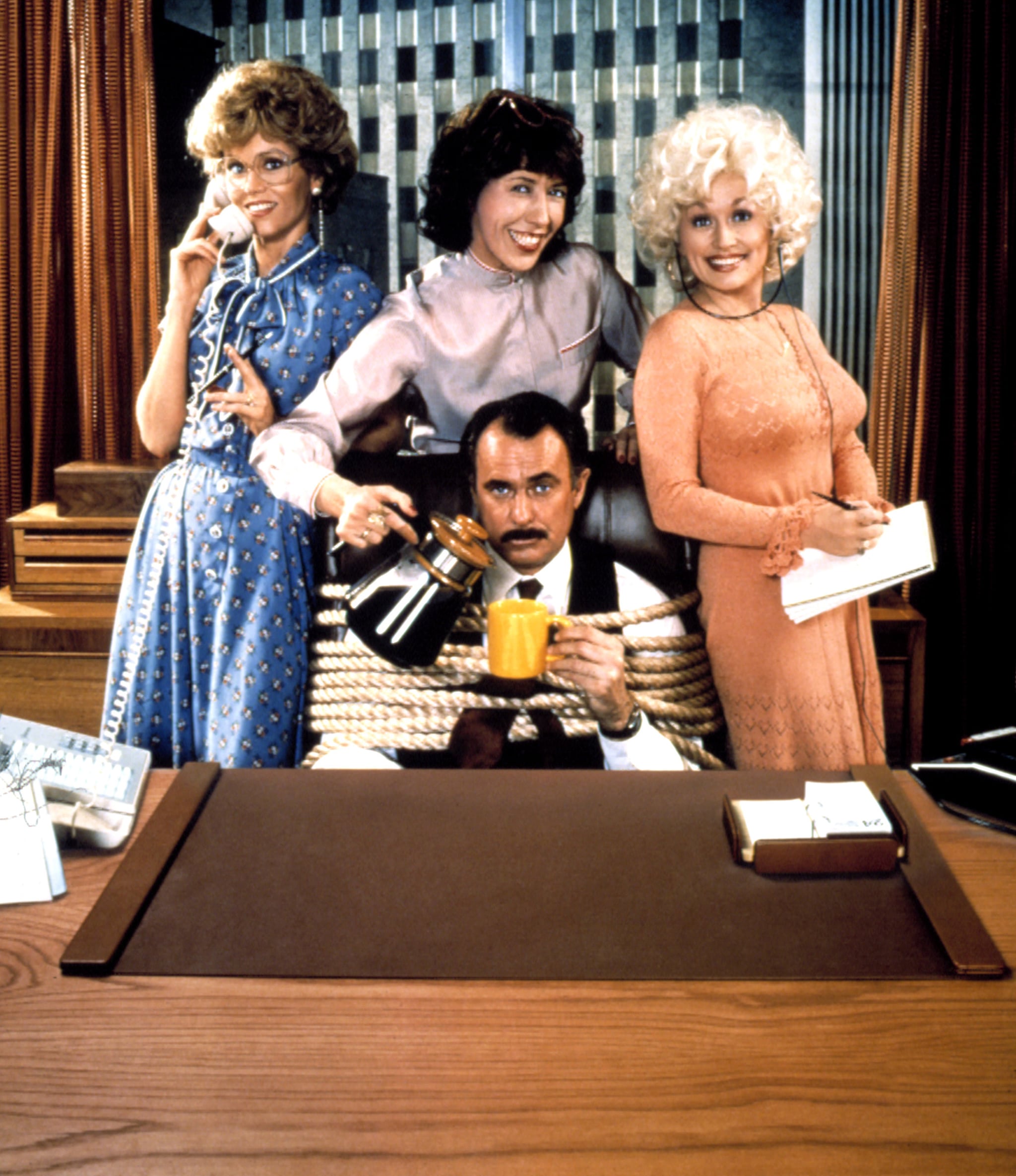 Could a reboot of 9 to 5 be in the works? Dolly Parton certainly hopes so. The singer and actress recently revived hopes that a reboot of the classic 1980 comedy could be happening in Hollywood sooner than we think while sitting down with ABC News' Nightline on Thursday.
"It never made any real sense until just recently," she said. "We're trying to get the script and all that. Everybody is very interested and we've all agreed that we'd love to do it if it's right."
Deadline also reported on Wednesday that a reboot of the iconic film was a sure thing and would feature the original three leads Parton, Jane Fonda, and Lily Tomlin, all of whom recently reunited at the Emmys. Rashida Jones is cowriting the script with 9 to 5's original screenwriter, Pat Resnick, and the story is more relevant than ever considering the Me Too and Time's Up movements.
The original saw the three women playing secretaries who get passed over for promotions again and again while their ideas are stolen by their sexist, narcissistic boss (played by Dabney Coleman). The three team up to combat the culture of rampant sexual harassment in their office after the boss blackmails one of them into sleeping with him. The reboot would follow a younger trio of women dealing with similar issues of chauvinism in the workplace, who then turn to the original three for help in how to get even with their male bosses.
More concrete details about the 9 to 5 reboot are still up in the air, but clearly there's no better time for the original trio to reunite on the big screen.