Dr. Dre's Marvin Gaye Movie Details
Dr. Dre Is Bringing Motown Legend Marvin Gaye's Life Story to the Big Screen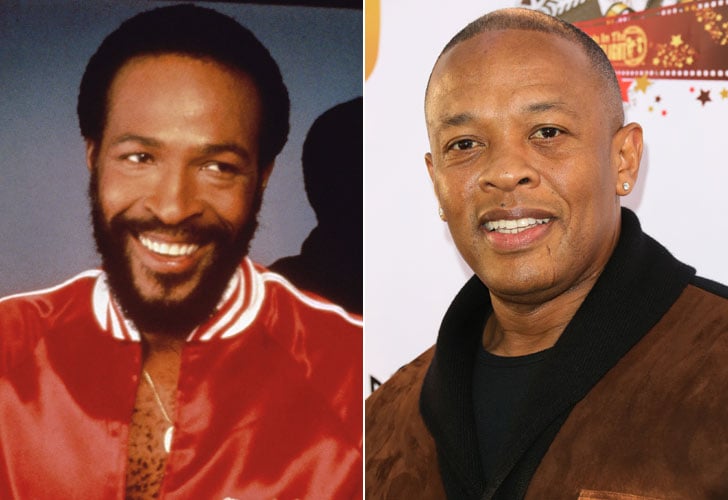 Dr. Dre has set his sights on another film project, and for any Motown fans out there, this one's going to be good: the rapper and business mogul is working on a movie about legendary musician Marvin Gaye.
According to Variety, Dre has secured the notoriously difficult approval of Gaye's family, as well as the rights to Gaye's music from Sony/ATV Music Publishing. This will guarantee the use of hits like "Sexual Healing" and "What's Going On." The soul singer was one of Motown's bestselling artists before he was tragically shot by his father during a family dispute in 1984, but his legacy and influence on the music industry have continued to live on. Because of that, Dre isn't the first person to be interested in bringing Gaye's story to the big screen.
Many others have attempted to adapt Gaye's life story in a Hollywood biopic, but getting an official sign-off from the family has remained elusive. Most recently, Jamie Foxx was developing a limited series in 2016, but the project has yet to go anywhere. As for Dre's film, Rolling Stone reports it's still in the very early stages of development and needs the approval of Berry Gordy, the founder of Motown, to move forward.
This will be Dre's second major film project since 2015's Oscar-nominated Straight Outta Compton, the biographic film on NWA, which Dre produced and was the inspiration for.