Will Elizabeth Olsen Play Michelle Tanner on Fuller House?
Elizabeth Olsen on Rumors She'll Play Michelle in Fuller House: "What Is Wrong With People?"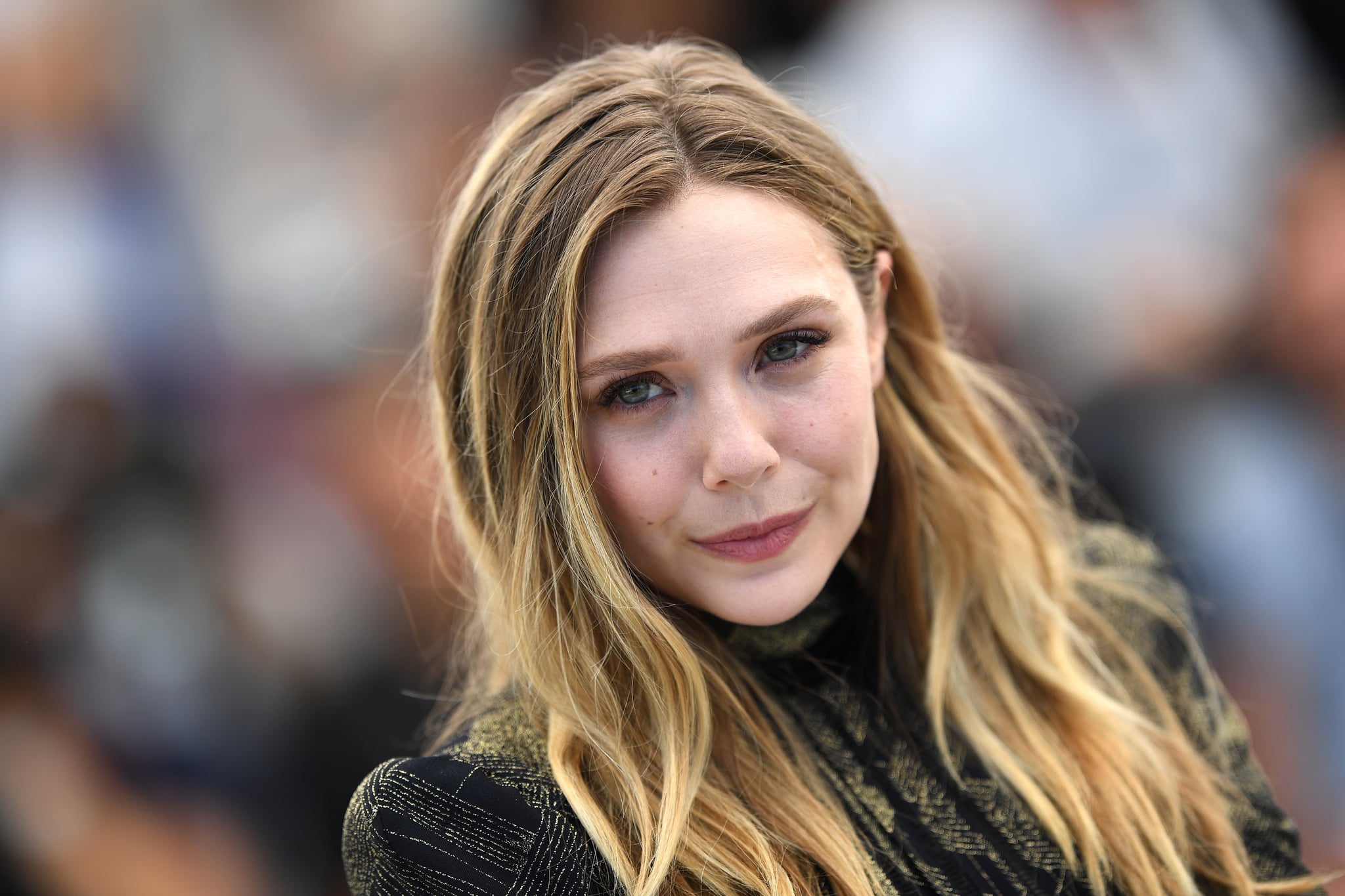 Fuller House is still going strong at Netflix with three seasons under its belt so far, but there's still a little something missing from the family sitcom: Michelle Tanner. While key characters such as D.J. (Candace Cameron Bure), Stephanie (Jodie Sweetin), Kimmy (Andrea Barber), and even Uncle Jesse (John Stamos) returned, the streaming giant wasn't able to woo Mary-Kate or Ashley Olsen back to reprise their roles as the youngest member of the Tanner family. Considering they now run a highly successful fashion empire, it wasn't surprising.
In 2016, Stamos revealed that the show had approached the Olsens' younger sister, Wind River actress Elizabeth Olsen, to play Michelle instead. "We actually went to . . . I don't think this has been talked about. I didn't do it, I think [executive producer] Jeff Franklin did. I said, 'Call the sister. Ask her,'" he dished to Andy Cohen on his Sirius XM show, Radio Andy. "We talked to her agent and her agent was like, 'Come on, she's not going to do that.' But we did call her agent."
According to Elizabeth Olsen, that's not at all what happened. The Avengers: Infinity War star called into the pop culture podcast Everything Iconic with Danny Pellegrino, where she not only discussed the upcoming installment in the Marvel superhero franchise, but also touched on the rumours that she'd ever play Michelle.
"That [rumour] was weird. It was like, 'leave me out of this!'" she said with a laugh. "This has nothing to do with me. What is wrong with people? Then I had to answer questions about it immediately after because I was doing press, and I had to be like, 'I don't know what anyone's talking about! Stop talking to me about this.'"
Welp, there you have it! Olsen, who also admitted she's yet to watch a single episode of Fuller House, definitely won't be portraying Michelle Tanner anytime soon. The show actually directly addressed her absence in season two during the Thanksgiving episode. After D.J. says a prayer before dinner, she mentions how she hopes her little sister will be able to join them next year. Jesse then breaks the fourth wall by looking into the camera and saying, "Come, it'll be fun!" Have mercy!"
If Netflix doesn't opt to recast the role, they're clearly going to need a lot more than mercy to get any Olsen family member to return. Listen to Olsen's full (and pretty entertaining) interview with Pellegrino below, but fast forward to the 23:30 mark to get to their Fuller House conversation.
Image Source: Getty / Pascal Le Segretain