Ellen Pompeo Tweets About Grey's Anatomy Season 14 Finale
Thanks to Ellen Pompeo, We're Even More Worried About the Grey's Anatomy Finale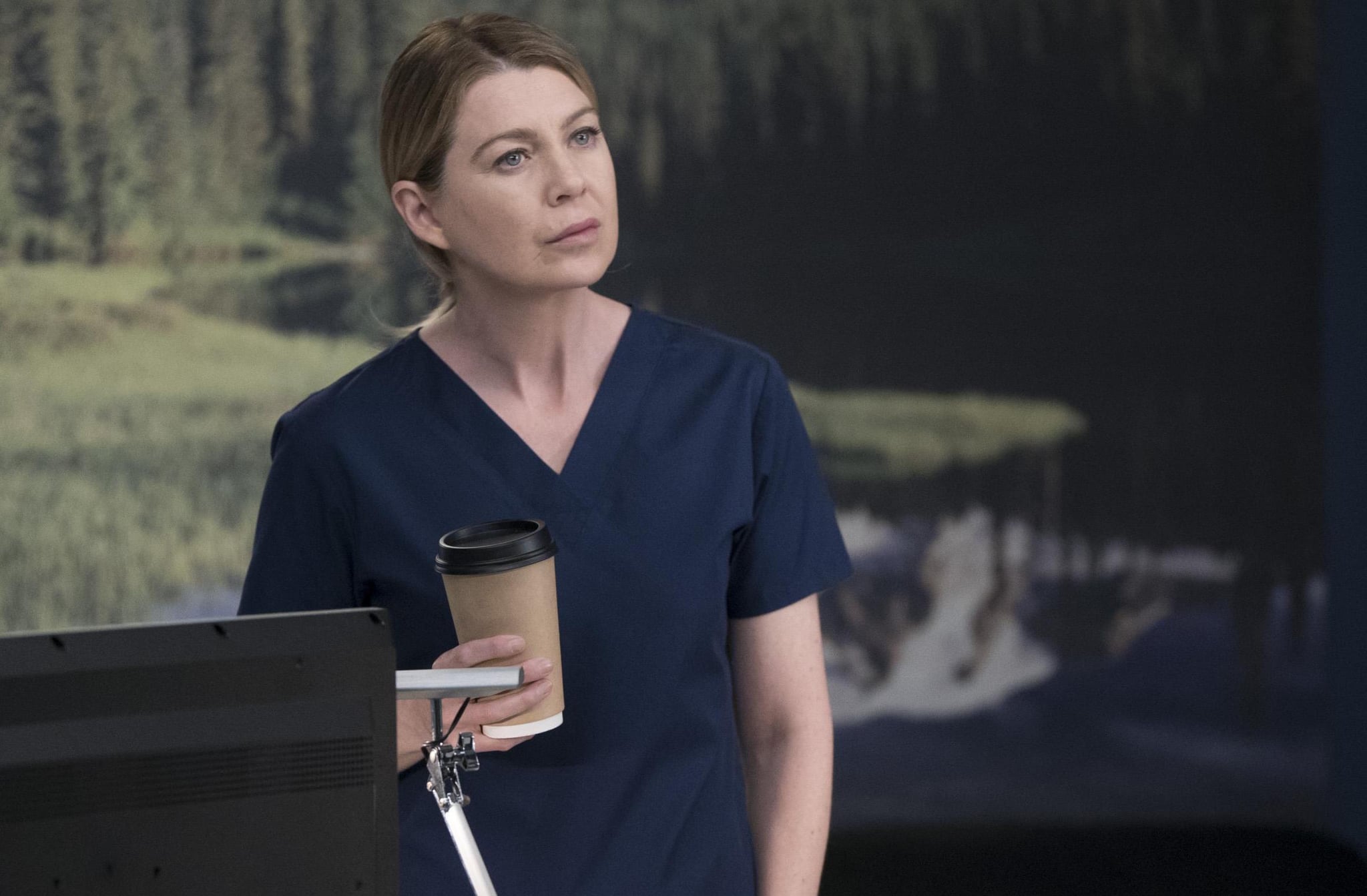 At this point, we've received quite a few mixed messages about the upcoming Grey's Anatomy finale. At first, we had high hopes. Kevin McKidd, who plays Owen and also directs episodes here and there, initially hinted at an uplifting conclusion to season 14. And even though both Arizona and April are leaving, we've been getting the feeling that April might get her happy ending and Arizona might be OK, too. Now, thanks to some rather alarming tweets from lead actress Ellen Pompeo, we're not so sure everything will tie up neatly with a bow.
Early on in April, Pompeo responded to a tweet about the finale, noting that the episode will be "devastating." This week, she made matters even worse by offering another cryptic teaser about the episode. When one fan asked if she could describe it in three words, she responded with this:
I can do it in 2... not easy https://t.co/xWr77RvFHz

— Ellen Pompeo (@EllenPompeo) April 17, 2018
Yeah. We're officially worried. Suffice it to say, we've already parsed out plenty of theories for April's exit, as well as Arizona's. While we highly doubt both characters will be killed off, Pompeo has us wondering if at least one of the two (or even someone else entirely) might not make it out of season 14 unscathed. With sudden and unannounced exits sprinkled in here and there — we just lost Sam Bello aka Jeanine Mason without warning — there's no telling what will go down in the final episode. All I'm saying is, we'd better be on our guard.