Is Emily Blunt in Sicario 2 Day of Soldado?
Why You Won't See Emily Blunt in the Sicario Sequel, Day of the Soldado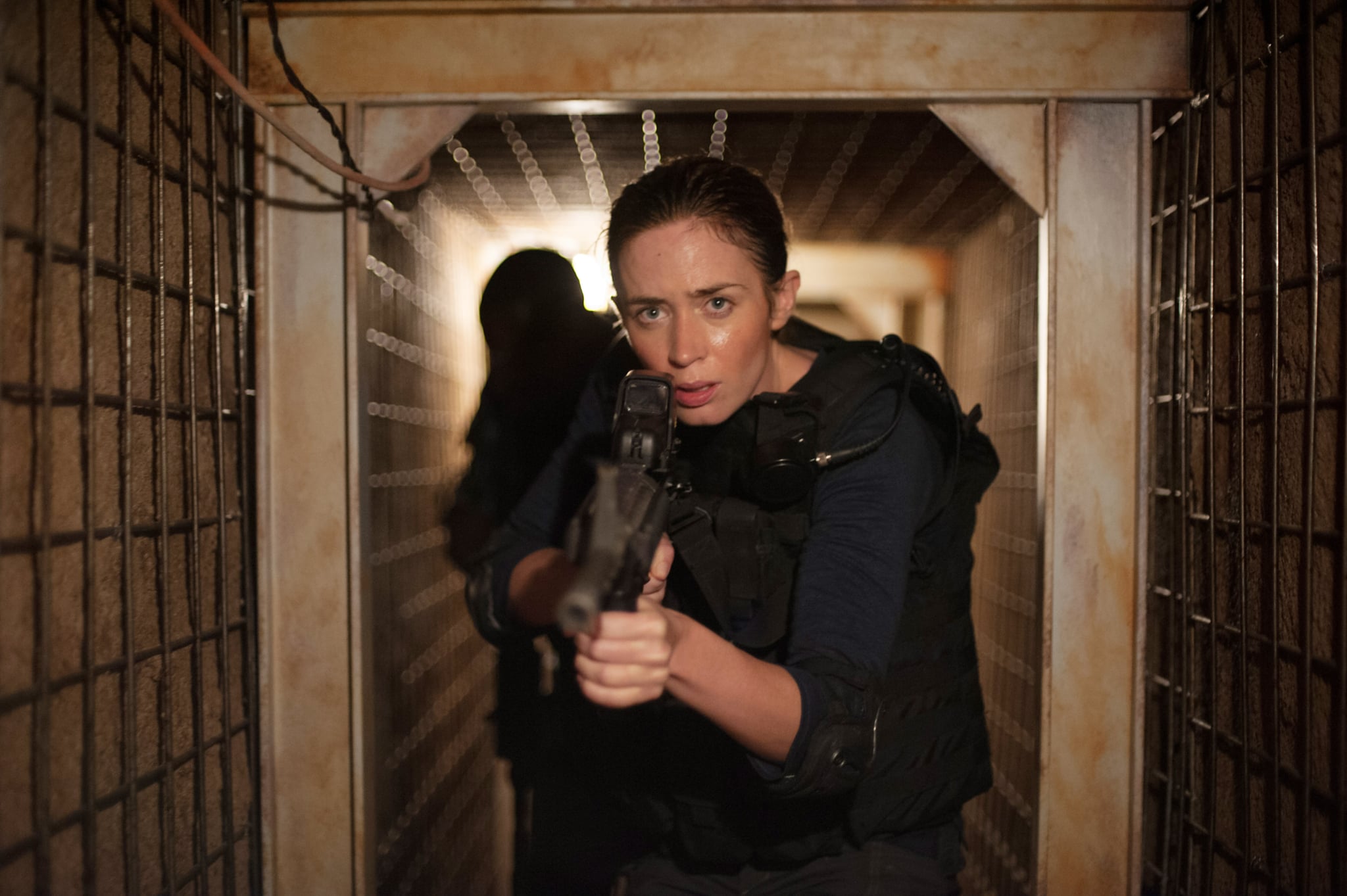 In 2015's Sicario, Emily Blunt plays Kate Macer, an FBI agent who rises through the ranks of her male-dominated profession and joins a task force for escalating the war against drugs. Though she stars alongside Benicio del Toro, Josh Brolin, and Victor Garber, Blunt's performance is really what made the thriller such a huge success. When a sequel was commissioned, we thought for sure we'd see the return of Kate Macer. However, though Sicario: Day of the Soldado hasn't yet been released, it has already been confirmed that Emily Blunt's character is nowhere to be seen.
According to screenwriter Taylor Sheridan, "her arc was complete . . . I couldn't figure out a way to write a character that would do her talent justice." Sheridan joked that he didn't want the movie to become like Taken, with Blunt's character moving to a small town to become a sheriff and then getting kidnapped. We're pretty sure we'd watch Emily Blunt do just about anything, but we understand his point. Still, we can't help but be disappointed that a female-led film went on to produce a sequel without its powerful female lead.
Luckily, there is hope that FBI Agent Kate Macer will make her return in a third Sicario movie. In an interview with CinemaBlend, producer Trent Luckinbill revealed that there has already been discussion about including Blunt's character in the trilogy's conclusion. "I think Taylor certainly has some ideas about all of that, but we're open to that world and certainly would love to bring Emily back," Trent said. In his interview with The Wrap, Taylor expressed a similar sentiment. "There could be room for Kate somewhere else down the road," he told the magazine. Lionsgate hasn't announced a third movie yet, but those involved seem confident that one will happen, and that Blunt will be a part of it.
Emily, in the meantime, has kept herself plenty busy, starring in A Quiet Place earlier this year with her husband, John Krasinski, with new movies Mary Poppins Returns and Jungle Cruise forthcoming. We hope we haven't seen the last of Kate Macer, but we'll be sure to keep you updated as more details about a third Sicario movie are revealed.