Is Emma Kenney Related to Sara Gilbert?
Darlene and Her Daughter Are So Similar, Roseanne Fans Are Convinced They're Related IRL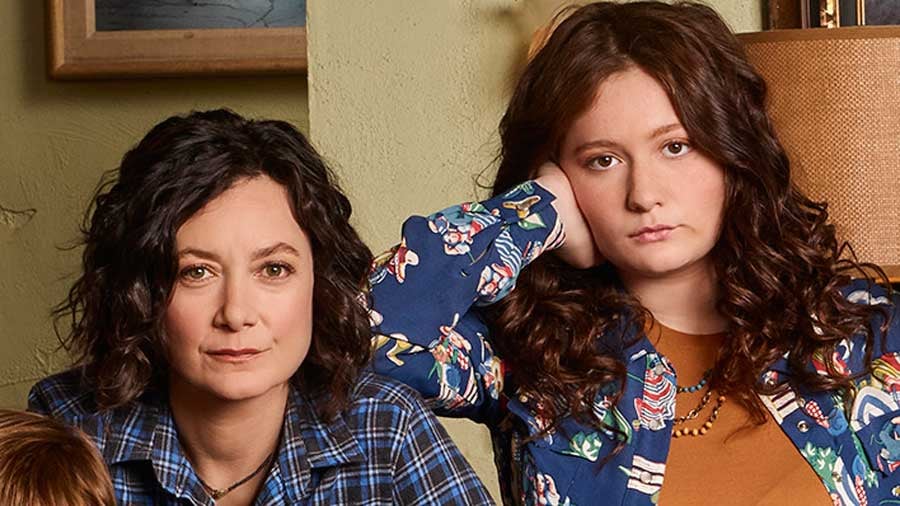 Fans of the Roseanne revival have definitely noticed how absolutely perfect the casting of Emma Kenney is as Sara Gilbert's on-screen daughter, Harris. The resemblance is uncanny, plus Kenney has the typical Darlene snarl and sarcasm down pat.
Darlene and Harris really look alike. #goodcasting @EmmaRoseKenney #harris #darlene @THEsaragilbert #Roseanne

— Emie Conrad (@EmieConrad) April 4, 2018
Harris is a spitting image of Darlene when she was younger. And Darlene's parenting is getting better. #Roseanne

— 𝔄𝔫𝔡𝔯𝔢𝔴 ℭ𝔬𝔩𝔩𝔢𝔱 (@AndrewCollet) April 4, 2018
They did a great job casting for Harris on #Roseanne. I buy her as the child of David and Darlene--great resemblance to Sara and Johnny.

— Miss T (@Mistyrose78) April 4, 2018
The two look so eerily similar that many fans are wondering if they're related in real life. Alas, the answer is no — though that would be super cool if they were.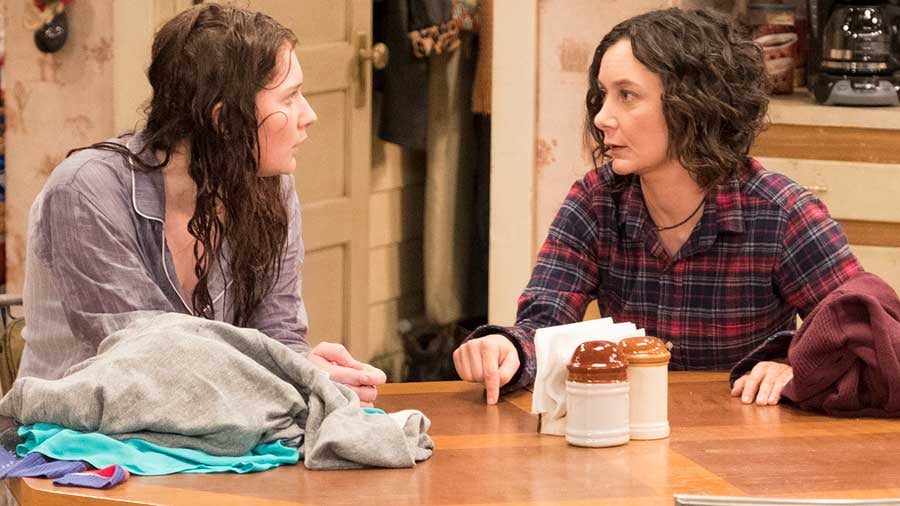 Gilbert is from a show business family. Her grandfather Harry Crane was co-creator of a little show called The Honeymooners and two of her four older half siblings, Melissa Gilbert and Jonathan Gilbert, were stars of Little House on the Prairie. She is best known for Roseanne, but Gilbert also appeared on Welcome to New York, ER, The Big Bang Theory and she co-hosts The Talk on CBS.
Kenney, on the other hand, is the only actor in her immediate family. She burst onto the acting scene when she was just 12 years old when she was cast as the fourth Gallagher child, Debbie, on Showtime's hit show Shameless. Other than Shameless and Roseanne, Kenney hasn't really been involved in many big projects. She only just turn 18 in 2017, though, so we suspect we'll be seeing this talented young woman for a long time to come.