Freeform Bleeping Out Sorry For International Women's Day
Freeform Is Unapologetically Bleeping the Word "Sorry" on International Women's Day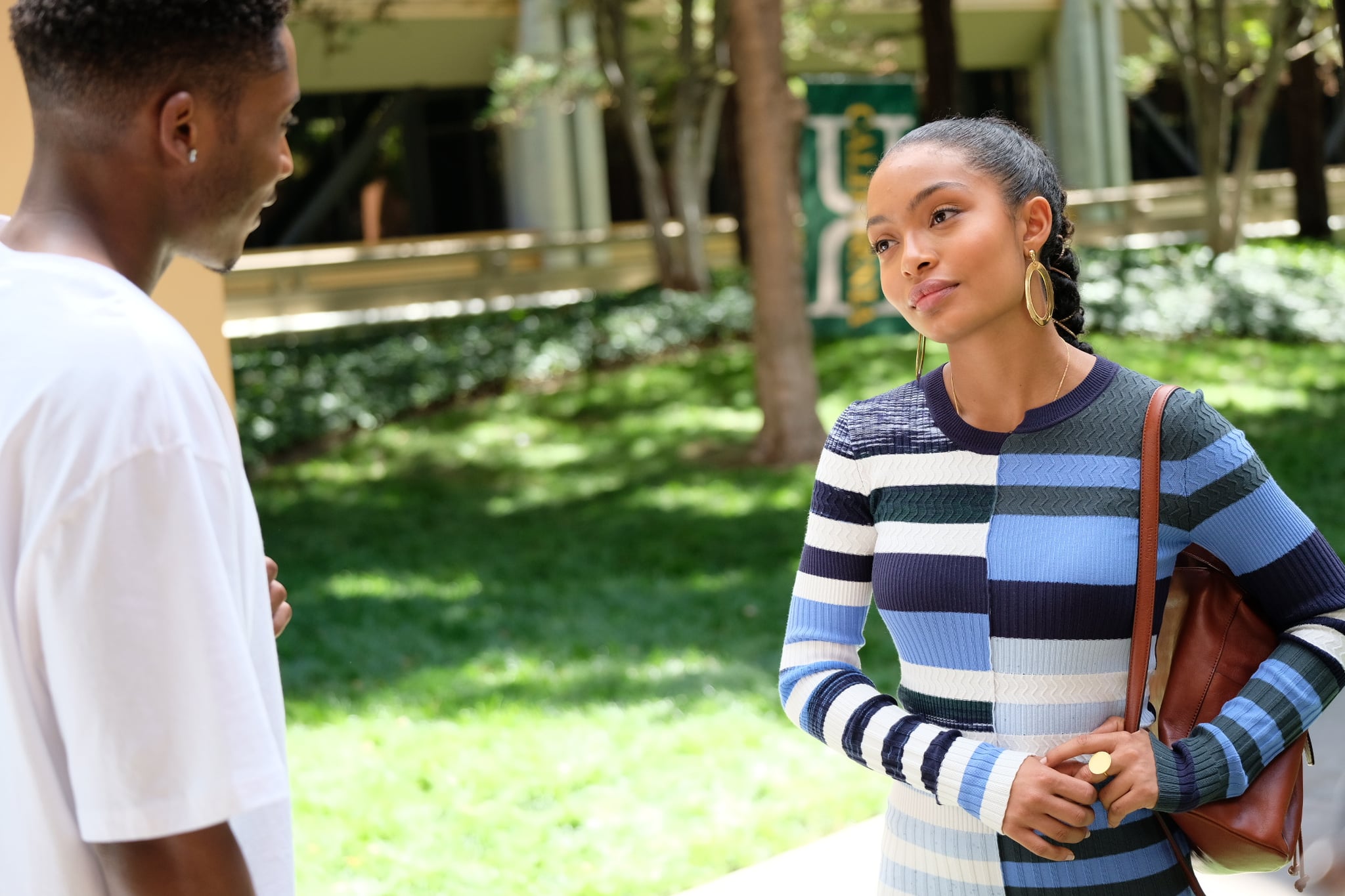 For International Women's Day on March 8, Freeform is breaking up with "sorry." In a new campaign, the channel announced it would be bleeping out every "sorry" spoken by a woman in any of its programming throughout the day. Freeform will also have an onscreen meter counting the number of apologies bleeped out.
Freeform made the bold announcement in a series of videos shared on Twitter. The first, shown ahead, contains clips from its shows like Grown-ish, The Bold Type, and Famous in Love with examples of the word "sorry" being uttered and subsequently bleeped out. Another video elaborates on the campaign and states, "We are not sorry for asking for equal rights and equal pay. We are not sorry for being bold. We are not sorry for being ourselves."
The epidemic of female apologizing ends now. Today, we're bleeping out every single "I'm sorry" on our air and social platforms. #NotSorry #InternationalWomensDay pic.twitter.com/r2kkuFjP5V

— Freeform (@FreeformTV) March 8, 2018
Viewers are participating in the campaign by tweeting things they are unapologetic about by using the hashtag #NotSorry, with Freeform retweeting responses throughout the day. Sadly, "sorry" will be unblocked once again following International Women's Day, but the hope is that women will feel less pressured to apologise when an apology does not need to be given.