Game of Thrones Season 8 Battle Details
Game of Thrones: This Surprising Detail About Season 8's Epic Battle Changes Everything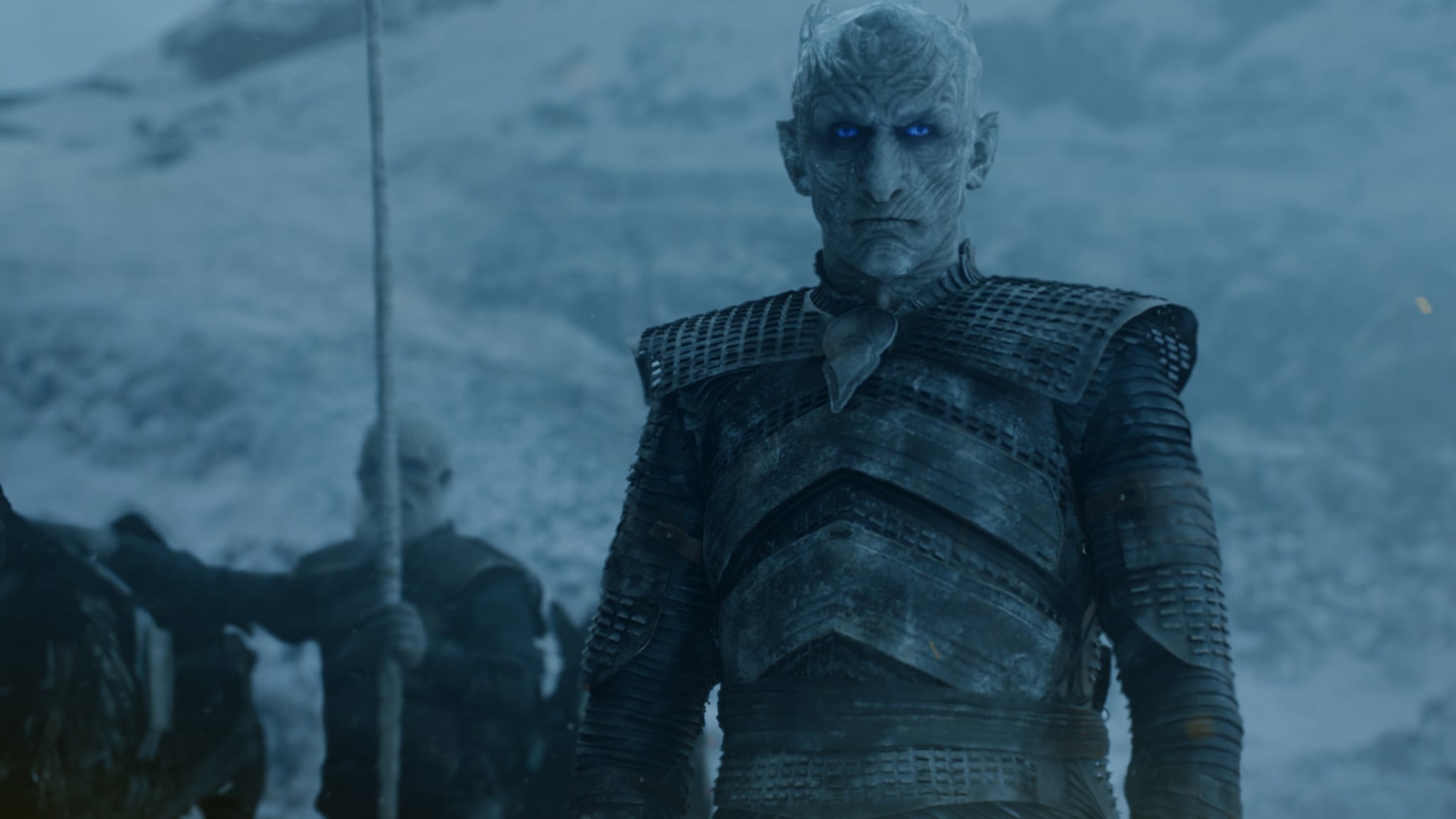 The seventh season of Game of Thrones finished back in August 2017, and it feels like we've been waiting forever for the final season to premiere. Now that we finally (FINALLY!) have an official confirmation of the premiere date, it means it's time to panic. April 2019 is months away, but we have a lot to prepare for, especially since this season will have the show's biggest battle sequence to date. And, according to one GoT star, we'll be dealing with that battle a lot sooner than we expected.
Vladimír Furdík, the actor behind the infamously diabolical Night King, revealed that the epic battle will actually be going down in episode three of season eight. For those who may not recall, the final season will consist of six feature-film-length episodes, which means the battle will happen smack-dab in the middle of the season.
"In the third episode of the last season, there is a battle that the creators intended to be a historic moment in television," Furdík revealed at a fan convention in Hungary, as translated by Mashable. "Almost the full episode will be about the battle, it will take about one hour."
For a reference point, this is the battle where the armies of Westeros go against the Army of the Dead. We're talking giants, dragons, soldiers from the North and South coming together to become one unified battalion and defeat the biggest bad that ever did bad — who also has a dragon on his side, of course. We're talking about a battle sequence that famously took 55 days just to shoot outdoors, which doesn't even count the time they spent filming in the studio.
Usually the big battles take place later in the season so the end is much more dramatic, like season six's "Battle of the Bastards." So hearing that this one is going to take place as early as the third episode is surprising. It totally changes our idea of how the season will pan out!
If the battle takes up the whole of episode three, what can we expect from the remaining three episodes? That must mean that the remainder of the season deals with the fallout of the battle, namely what happens when the victor emerges. Though with a war like this, "victor" might be an overstatement. It's more like, how will whoever is left alive deal with the wreckage that remains. Will there even still be a Westeros left? Will this be what permanently stops "the wheel?" There are so many questions and we have no idea what to expect! April can't come soon enough.