Glenn Close Backstage at the Golden Globes 2019
Glenn Close Tears Up Talking About Her Mother While Backstage at the Golden Globes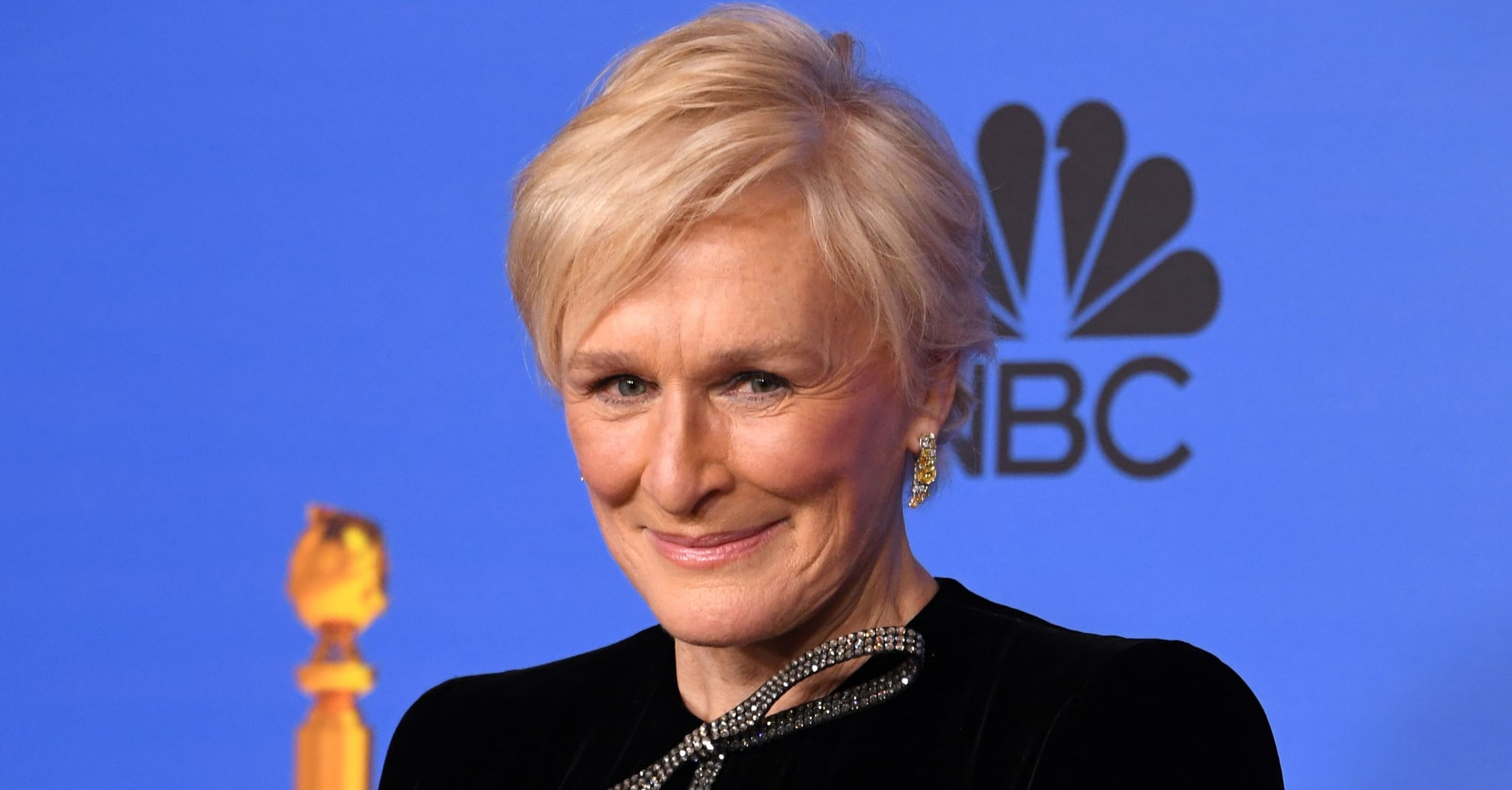 Sunday ended up being a rather emotional night for Hollywood icon Glenn Close, who took home the Golden Globe for best lead actress in a drama. While on stage, Close spoke in her acceptance speech about the power of women and fulfiling their dreams, touching on the fact that her mother was sublimated by her father. As it turns out, her mother's story is deeply woven into the fabric of The Wife, for which she won her award.
When Close made her way backstage to the press room, she was ask if she could expound on her mother's story, and how that ultimately influenced her performance. POPSUGAR was present to witness the powerful moment, in which Close described her early life and what she witnessed in her mother, and how, ultimately, she was left feeling like she hadn't quite fulfiled her own destiny.
"My mom and my dad got married when they were 18. My dad went off to the war, and my mom, she never went to college. She started having children very early, she had a great artistic mind . . . she always said, 'I made a vow, and I'm gonna stay in this.' But I can't say it was fulfiling for her, for all the potential that she had. She said to me, 'I feel like I haven't accomplished anything.' Of course, as a child, you say, 'No no no, that's not true!" . . . I understood what she meant, because there's another part of you that has nothing to do with who's in your life and everything to do with what's in your heart . . . so I hold this, I hold her in my heart, and I'm very moved to get this award for this particular story. For her sake."
Close became incredibly emotional as she spoke about her mother, and even stopped at one point to collect herself. She left the microphone on an inspiring, goosebump-inducing note: "It's never too late to pursue your dreams."