Good Girls Being Like Breaking Bad Quotes
Good Girls Go Breaking Bad in Your New Favorite TV Obsession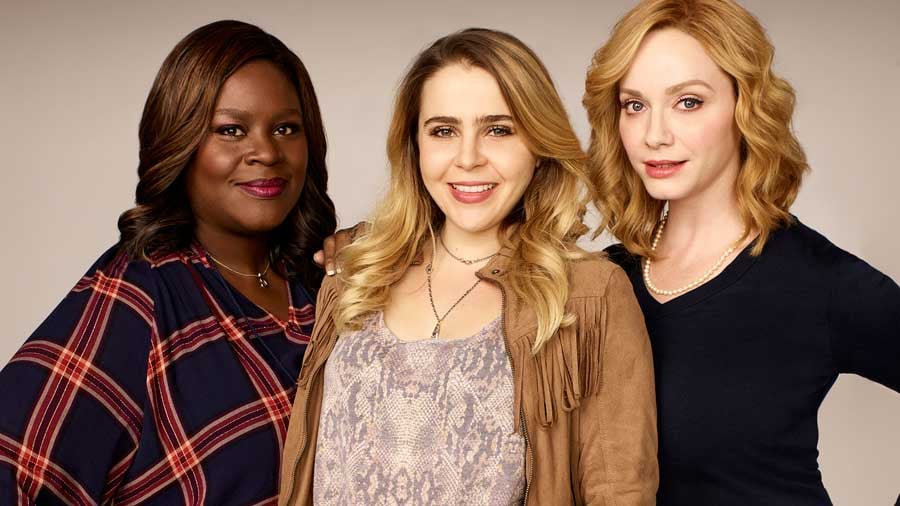 Your new favorite TV obsession debuts on NBC on Monday, Feb. 26, with Good Girls, a crime dramedy starring Christina Hendricks, Mae Whitman, and Retta as three women who find themselves in financial straits and decide the solution is to hold up a local grocery store. When I spoke with creator Jenna Bans at the 2018 TCA press tour, she agreed that comparisons to another show about a person turning to a life of crime when he finds himself in financial trouble are inevitable, but Good Girls isn't setting out to be, as I quipped, "Breaking Bad with boobs."
"I love Breaking Bad — love, love, love," Bans said. "But what's interesting about these women — and it's something that we get a lot of comedy out of later in the season — is that they aren't going the Walter White direction. They have their strong moral center, so what's funny to us, because I would personally do this, is if I broke the law, I would still have to be a good person about it. So you see them constantly readjusting and rejustifying where that line is morally so they don't ever become bad people."
"At least in season one," she added, laughing. "Talk to me in season five when they're, like, serial killers."
But speaking of season five, while the writers don't have the show laid out quite that far in advance, Bans did reveal to me that when she pitched the show to NBC, she had to come in with ideas spelled out for future seasons because this is the kind of premise where viewers will wonder where the show is going:
"We knew we had nine episodes going into the first season when the series was ordered, so we cohesively planned out a first season without getting ahead of ourselves. What has helped is the balance between the action stuff and the criminal stuff, but also a lot of the show is spent with the three women in their personal lives, their home-work life, their jobs that they still have . . . it has allowed us to not feel like the storytelling is slow, but at the same time not blow our entire long-term plan for them by the third episode, so it's almost like two shows in one. You always think ahead in the writers' room. We've been looking ahead for a while, and the nice thing is when you pitch a show, they make you come in with 'this is how the second season will go and this is how the third season will go,' and you're kind of annoyed by it at the time, but then you're kind of glad you did because you have ideas to fall back on."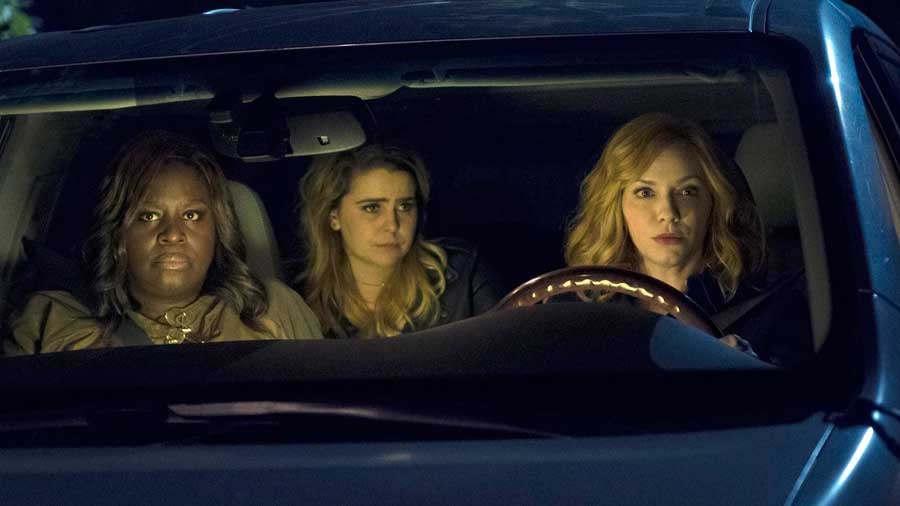 Another concern from NBC was if the women had enough justification to make viewers accept their actions. Much like how Walter White is, at least initially, making and selling meth in order to provide for his family after he dies of cancer, these women are all mothers trying to help their children, which Bans said was definitely the most important thing for her about the characters.
"I was discussing [the show] with the network, and they're like, 'Are they justified doing what they do?' And I was like, 'I don't know about y'all, but if my kid needed something — I'd do anything. I'd do literally anything.' It's so profound to realize you feel that way about another person," Bans said. "There's something about your kid that raises the stakes so much, so that was just really visceral to me because of the time of life I'm at, having two young children. You would give your life for them, you would give everything for them. So yeah, it felt like the most motivating, tangible thing that people could relate to. I think every mom will watch the show going, 'Yeah, I'd rob a store if my kid needed it.'"