Grey's Anatomy Season 14 Finale Preview
It Wouldn't Be a Grey's Anatomy Finale Without a LITTLE Drama — Let's Take a Look
We've finally arrived at the season 14 finale of Grey's Anatomy, and we don't know what to think. We've heard very mixed things about the final episode; Ellen Pompeo had us worried about death when she said it would be "devastating," while Kevin McKidd said it would be very "celebratory." But with April and Arizona's exits pretty much wrapped up, we can breathe a little easier. Even so, the preview for the finale proves not everything will go off without a hitch.
Naturally, we're excited to see that Alex and Jo are set to finally get married after all this time. That said, we're still a little on guard. Previously, Camilla Luddington had hinted a some trouble: "In true Jolex form," she said, "the wedding will have lots of twists and turns to it." The preview already throws a wrench in the day: Jo and Alex get locked in the barn, and they're essentially missing when it's time for the wedding to start. No one knows they're trapped.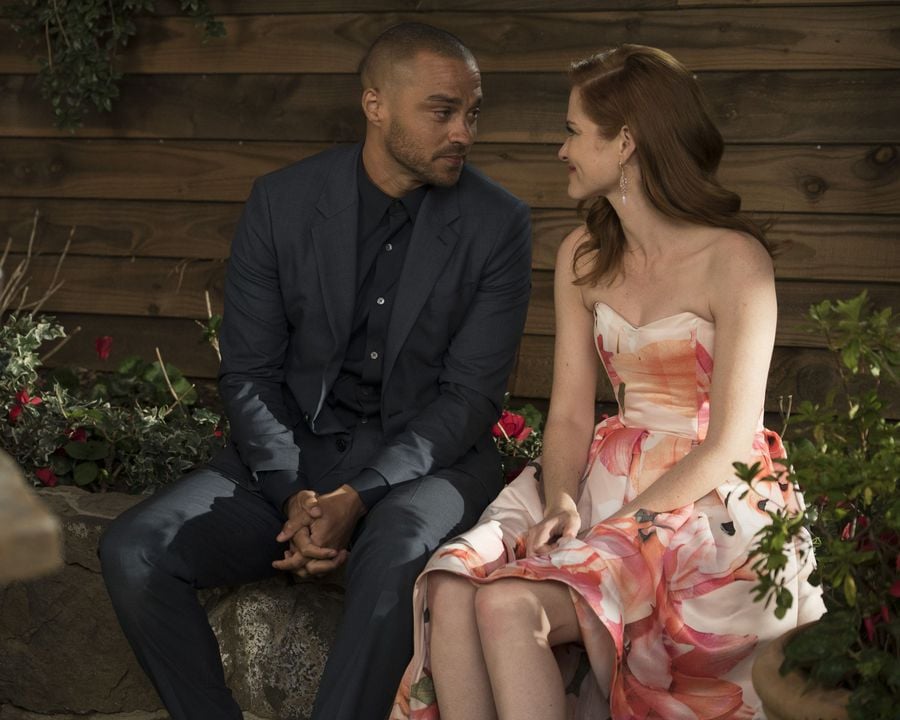 Meanwhile, in the promotional pictures for the episode, it seems like Jackson and April take some time to get some closure so they can move forward. At this point, we're just prepping ourselves for Pompeo's teased "devastation," even though everything seems OK. I mean, Alex and Jo aren't going to call off their wedding because they get stuck in a barn . . . right? Then again, there could be some entirely different situation that causes a bit of strife, especially since a few of the other photos show the doctors looking at something in shock.
Whatever the season finale may hold, we're just sad to say goodbye to Arizona and April. The good news is that neither of them is dead (at least as it currently stands), so they could always reappear some time down the line. I mean, I'm still holding out hope that Callie might come back or that Cristina might return, so now I have two more hopefuls on my list. Join us as we simultaneously look forward to and dread the season 14 finale. We'll even toss in a couple extra pictures below.