Will Grindelwald Be in Fantastic Beasts 3?
Despite Controversy, Johnny Depp Will Return as Grindelwald in Fantastic Beasts 3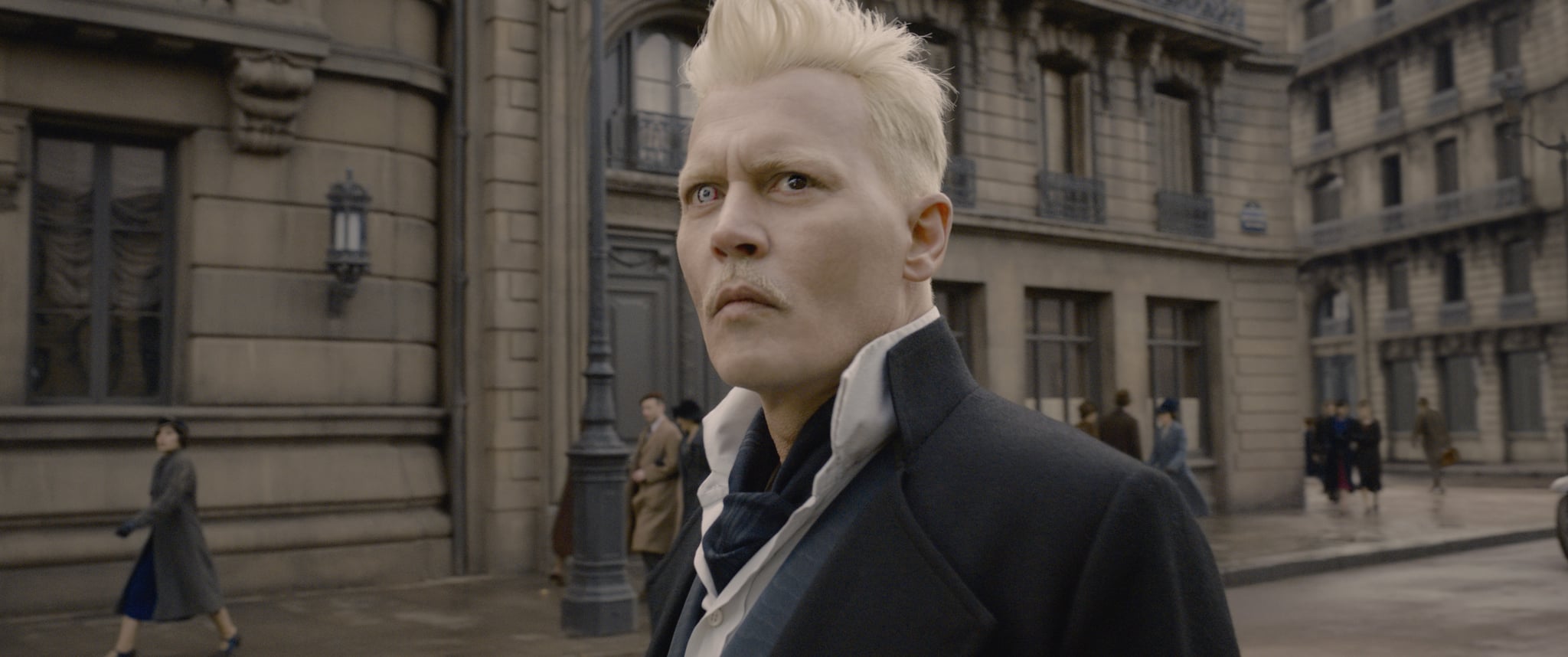 There are several more weeks to go before the release of Fantastic Beasts: The Crimes of Grindelwald, the second instalment of the Harry Potter prequels, but we're already discovering bits of information on the third film. Johnny Depp, who portrays the villainous Gellert Grindelwald, revealed that he will be reprising the role in Fantastic Beasts 3, which will begin filming soon.
While speaking with Collider about his time working on The Crimes of Grindelwald, Depp confirmed that he will continue to be part of the Fantastic Beasts franchise and praised the complexity of his character. "I loved it because that's really an arena where you can fly around and try different things and approach a character with a lot more," he said. "To take someone who is teetering on being a fascist . . . but to play him as a sensitive, concerned yet manipulative and powerful wizard. The possibilities in that world are wide open, so you can really try anything. So it was a gas and I look forward to the next instalment, which I think we start the middle of next year."
Depp first made his appearance as Grindelwald in the final scenes of the first instalment, Fantastic Beasts and Where to Find Them. However, following domestic abuse allegations from his ex-wife Amber Heard in 2016, the discovery that Depp was still involved in The Crimes of Grindelwald was met with intense backlash. Taking note of the uproar from fans, J.K. Rowling released a statement explaining that with their "understanding of the circumstances," she and the filmmakers were "not only comfortable" with Depp being on the cast but "genuinely happy" to have him in the films. Judging from Rowling's statement and Depp's announcement, it looks like Depp's Grindelwald is here to stay.