How Did Constance Langdon Die?
American Horror Story: We Finally Know How Constance Langdon's Story Officially Ends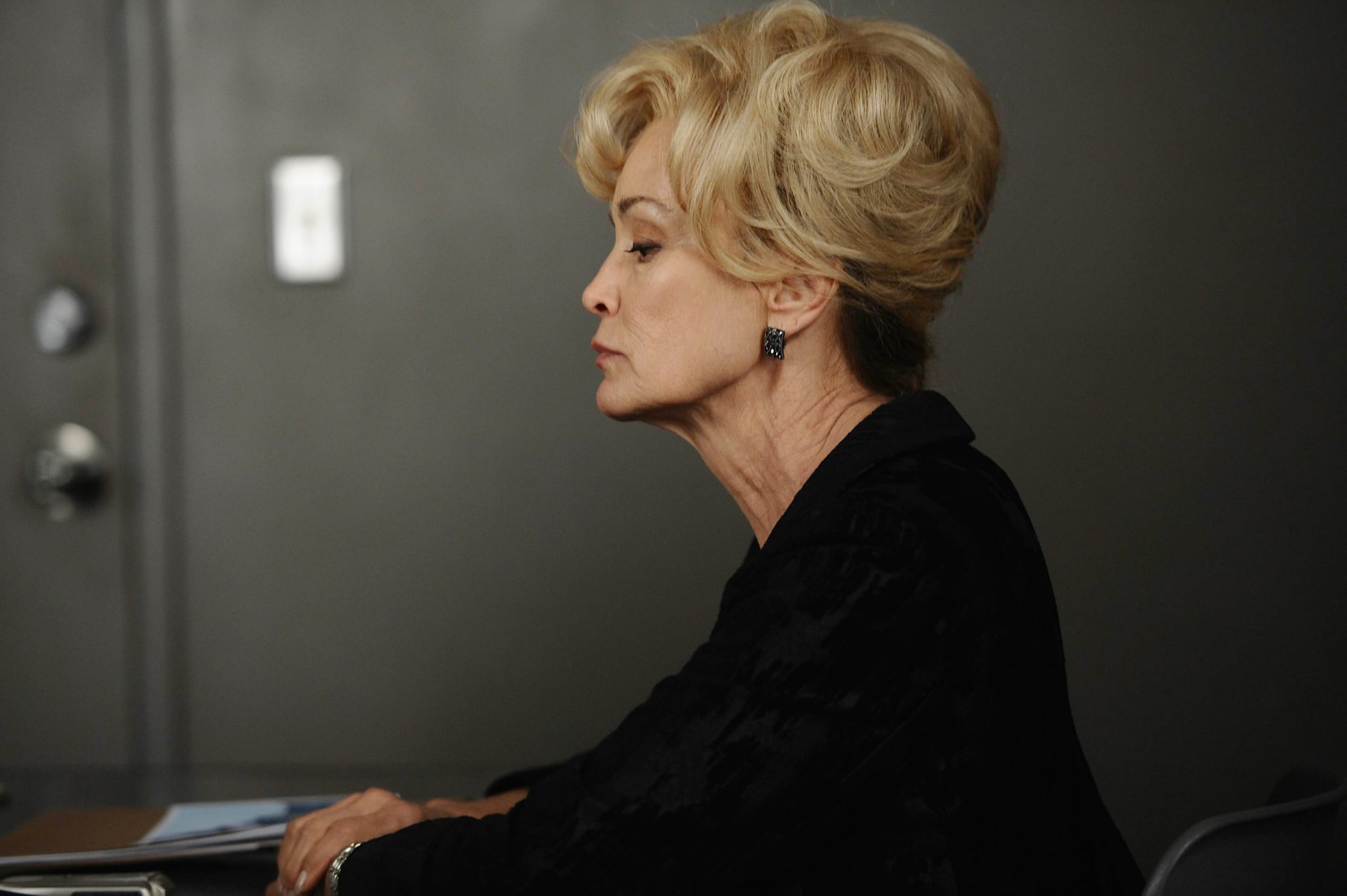 After seven years of waiting, American Horror Story finally returned to the Murder House for what might have been the best episode of Apocalypse so far. Not only was the sixth episode directed by AHS powerhouse Sarah Paulson, but it also reunited viewers with some key original characters. Connie Britton and Dylan McDermott returned as Vivien and Ben Harmon, Taissa Farmiga reappeared as Violet, and the mother of AHS, Jessica Lange, returned as Constance Langdon to much acclaim.
While we would have happily watched this reunion as is, "Return to Murder house" also served the purpose of solving several mysteries plaguing this season, especially the burning question of what happened to Constance, the original caretaker of our favourite Antichrist. For a quick refresher: Michael is the child of an evil spirit and a human, Tate Langdon and Viven Harmon. By his very nature, he is the essence of evil, the proclaimed Antichrist. Vivien dies during childbirth and Ben is killed by the evil spirits of the Murder House, leaving Michael orphaned. Constance, his paternal grandmother, takes Michael into her care.
In "Return to Murder House," Constance regales Madison Montgomery and Behold Chablis with what happened after she assumed guardianship of her grandson. As he got older, he got more homicidal, transitioning from killing flies to slitting his nanny's throat. For each of her grandson's kills, Constance would plant a rosebush in her garden until finally she grew sick of the scent. Despite it all, Constance was determined to raise him with love, saying, "It was Michael who made me realise that I was put on this earth to raise the monsters." Yikes.
The straw that broke the camel's back comes along after Michael ages rapidly overnight. He tries to kill his grandmother in her sleep, telling her, "You don't get to tell me what to do anymore." Though he snaps out of what looks like a trance, the damage is already done. Spooked by the unnaturalness of his transformation (because being homicidal isn't the limit here apparently), Constance calls a priest to save his demonic soul. Obviously, that doesn't work, and she finds Michael playing video games next to the priest's dead body.
At the end of her rope and realising that there's only so long before Michael truly snaps and kills her, Constance decides to disassociate from him eternally. She returns to the Murder House, where the rest of her children haunt the floors and ends her life by overdose because, "I wasn't going to give him or any man the satisfaction [of killing me]." Talk about going out on your own terms.
While her death might have actually been a catalyst to Michael eventually going full dark side, we can't be upset with her! Finally reunited with her children and doing what she loves (being a mother), Constance is truly at peace in her afterlife. And we're at peace with our official goodbye to the ultimate matriarch of AHS.