How Did Rhonda Stapley Escape Ted Bundy?
The Woman Who Escaped Ted Bundy — and Why She Told Her Story
The descriptions of Ted Bundy's crimes would turn even the strongest stomach. The infamous serial killer confessed to a wide array of gruesome, cruel assaults and murders, as well as many that were likely never uncovered. With the upcoming film Extremely Wicked, Shockingly Evil and Vile putting the spotlight back on Bundy's spree, there's one tale that has only recently come to light: that of Rhonda Stapley, a woman who escaped an attack by Bundy in the 1970s and was never counted among his victims until recently.
Warning: descriptions of violent assault follow.
In a 2016 interview with a Utah news station, KUTV, Stapley shared her story for the first time. According to her, the attack happened on Oct. 11, 1974 — 42 years before she finally spoke publicly about her traumatic experience. At the time, she was a young woman starting pharmacy school. While waiting for a bus one day, she got into a strange car that offered her a ride. Stapley's mystery driver turned out to be Bundy.
"I was waiting for a city bus downtown by Liberty Park. A tan Volkswagen came by and offered me a ride and I got in," Stapley said. "Instead of taking me back up to campus where he told me he was going to take me, we ended up in Big Cottonwood Canyon, and I was assaulted. I didn't tell anyone for 40 years. I felt shame."
Stapley describes Bundy in a way that's familiar to anyone who's heard the descriptions of Bundy at his trials or in popular culture. She paints a picture of an affable, average guy who started out completely friendly before pivoting sharply into unhinged brutality. At first, she thought it might even turn into a romantic — but consensual — moment.
"I said, 'My name is Rhonda, and I'm a first-year pharmacy student.' And he said, 'My name is Ted, and I'm a first-year law student.' It didn't seem scary or wrong. He just seemed like a fellow college student. There was nothing alarming at all about him." But the friendly conversation took a dark turn.
"I thought he was going to kiss me, and instead he said, 'You know what? I'm going to kill you.' And then he started strangling me." Stapley recounted to KUTV how Bundy sexually assaulted her and strangled her repeatedly, torturing her until she thought she was going to die. After hours of this, though, Bundy turned his back on Stapley — which gave her time to escape.
"I was able to run. And then I tripped and fell into a mountain river that swept me away from my attacker and saved my life," she continued to KUTV. When she returned to her dorm after hiking nearly 10 miles, she decided to try to shove the entire traumatic incident behind her.
"I bathed and just decided never to tell anybody," Stapley said. "I was afraid that people would treat me differently if they knew what happened. I wanted to put it behind me and get on with my life, pretend it never happened."
Part of her concern at the time was based in a common issue for assault victims: blaming herself and worrying what others would think. As a member of the Mormon faith, Stapley feared gossip and condemnation for no longer being a virgin, even though it was not consensual.
"I imagined people whispering, 'That's that girl who was raped,'" Stapley told People in 2016. But it wasn't until 2011, when a bullying incident at work brought up her past trauma, that she finally spoke about her past and got the help she needed.
"I couldn't control my tears, I couldn't sleep, I couldn't eat," she said. "I thought I was going crazy. But I knew it had to be related to the Bundy stuff, because that's what my dreams and my nightmares and my panic attacks were about," she explained in the People interview.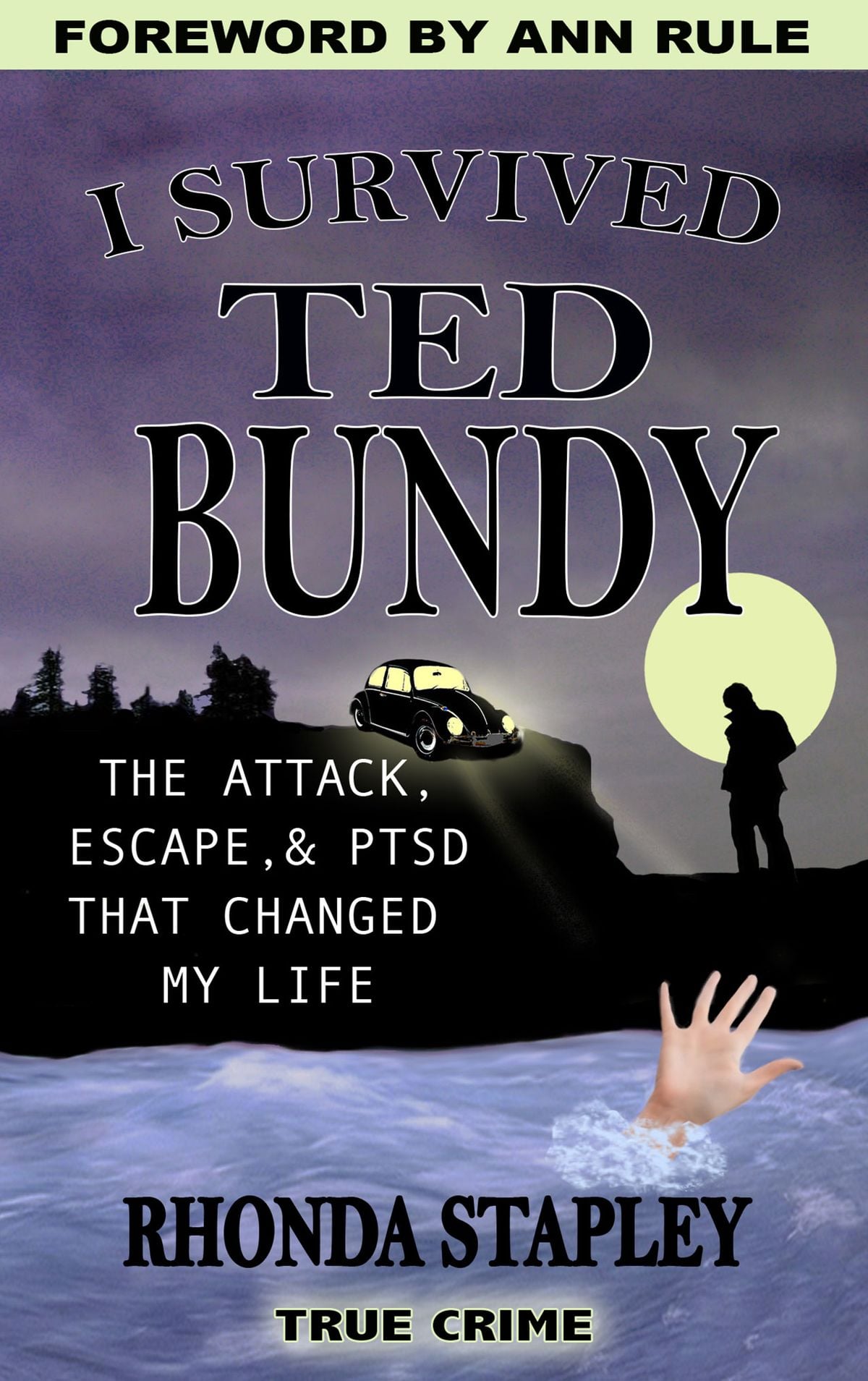 Ultimately, Stapley was able to find help and support, and in 2016, she wrote a book about her encounter with and escape from Bundy. I Survived Ted Bundy: The Attack, Escape & PTSD That Changed My Life chronicles the horrifying events of that day, as well as her subsequent emotional journey.
"The main thing I wanted to tell people was that they're not alone," she said. "Even though their traumatic experience may be different than my traumatic experience, at least there's someone who can recognise those feelings and people who can understand," she said to People. Since her attack, Stapley has lived out her life and now is a grandmother — a life that seems almost unthinkable but is a beacon of hope for fellow survivors.