How Does Legacies TV Show Connect to The Vampire Diaries?
Legacies: You'll Totally Recognise the Setting for the Vampire Diaries Spinoff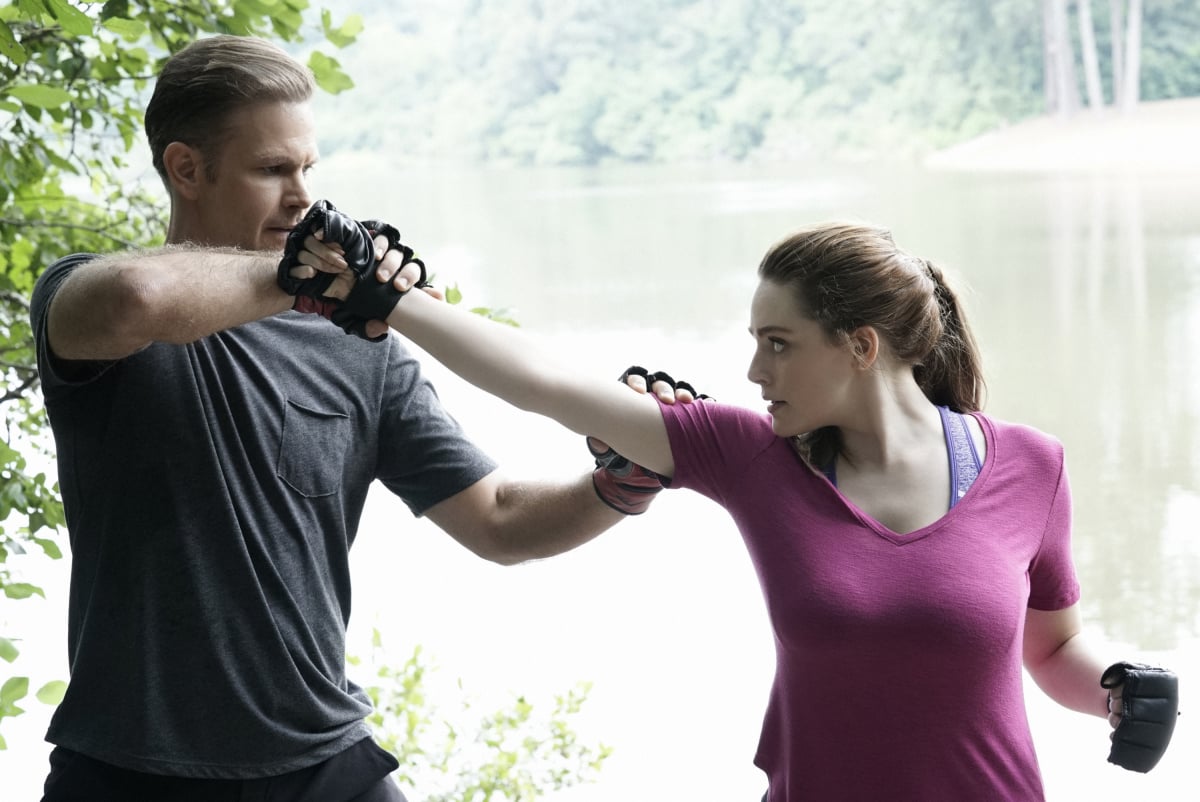 We already know that the new CW show, Legacies, is a continuation of the stories told in The Vampire Diaries and its first spinoff, The Originals. But how close to home do we get for this new series, which premieres on Oct. 25? According to creator Julie Plec, the answer is very. On Monday, she told journalists at the Television Critics Association's Summer press tour that the new show's prime setting is at a school that's "off old Miller Road, on the edge of Mystic Falls, where the locals think it's a troubled school for rich kids. But inside are a wonderful cast of characters of young supernatural beings."
For those well-initiated with our favourite fictitious Virginia small town, note that there will still be a Miss Mystic Falls pageant and a Founder's Day celebration. Steven R. McQueen will return as Jeremy Gilbert for one episode and Matt Donovan (Zach Roerig) is still the town sheriff. Most importantly, the show centres on The Vampire Diaries' Alaric Saltzman (Matt Davis), the headmaster at the (ahem) Salvatore School for the Young and Gifted — where he not only oversees The Originals' Hope Mikaelson (Danielle Rose Russell) but his own twin daughters and a bunch of other brooding teen supernaturals.
There are plenty of other Easter eggs for fans of the other two series, but Plec says there's still enough fresh material for newbies to experience what she calls "TVDU" (That would be The Vampire Diaries Universe. Duh).
"For the most part, the mythology is a new mythology," she says. "A lot of the supernatural beings that we'll be opening our doors to are things that you never would have seen on The Vampire Diaries. You don't need to know anything other than kind of just have a love for teen soap and/or like creatures of the night."
So will the kids at Salvatore School have any run-ins with the townies at Mystic Falls High?
"The single most important rule (at this school) is don't fraternize with the locals and don't let anybody in on the secret of who you are or what you can do," Plec says. "In the second episode, we [have] this annual flag football for charity against the local school. And they just they have to lose every year . . . But this bully and this mean girl are just poking and poking and poking . . . And [things] of course, goes terribly wrong."