How Will Fuller House Explain Aunt Becky's Absence?
John Stamos on Whether or Not Fuller House Will Address Lori Loughlin's Absence in Season 5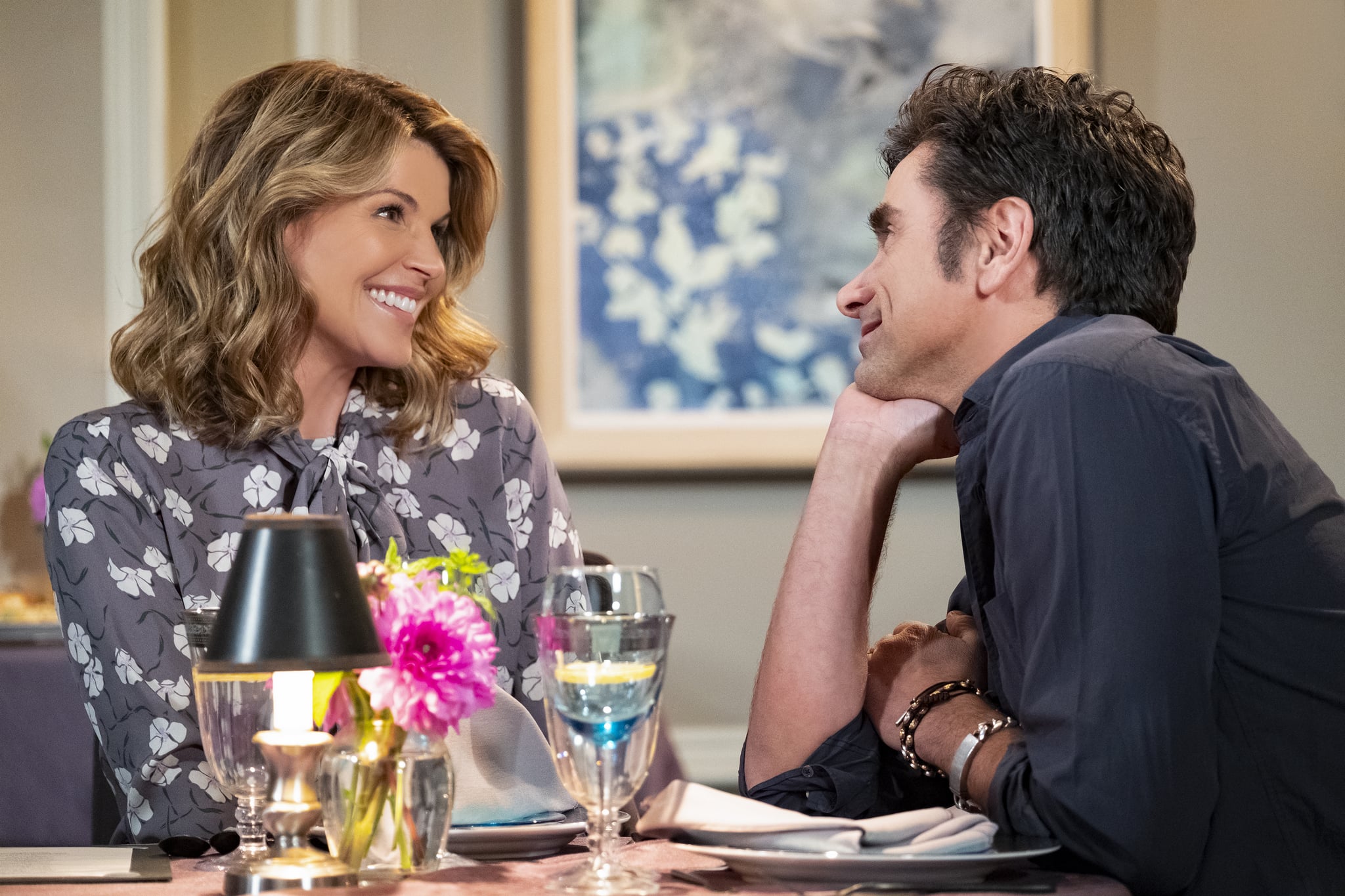 Fuller House is returning for its fifth and final season, but there is one key cast member who will not be returning. Following Lori Loughlin's involvement in the college admissions cheating scam earlier this year, Netflix announced that the actress will not be reprising her role as Aunt Becky on the Full House spinoff. Now that filming for the final season has officially begun, the one question on everyone's minds is: how will the show address her character's absence?
Well, it seems like the cast is just as unsure as the fans are. During an interview with Entertainment Tonight, John Stamos, who plays Loughlin's onscreen husband and is also a producer for the show, admitted that they are still trying to "figure it out." Since Stamos and Loughlin often make guest-appearances together, he explained that it hasn't come up yet because he hasn't started filming.
"I'm going to talk to some people about it this week and see what's going on." After taking a beat, he added that he's "going to wait a little longer" before he shares any more updates on the situation. "It's a difficult situation for everyone involved. Everyone. Everyone. I don't mean just on our side."
After being charged for her involvement in the cheating scandal in March, Loughlin and her husband, fashion designer Mossimo Giannulli, were indicted for fraud and money laundering the following month. They pleaded not guilty in court and turned down a plea deal. They currently face up to 20 years in prison for each charge if convicted.
Though the cast hasn't officially commented on Loughlin's college admissions scandal, they seemingly showed support for their costar when they attended the Kids' Choice Awards in March. "This family has a lot of heart," Andrea Barber said during a speech on stage. "And where there's a lot of heart, there's a lot of love," Candace added. "And a loving family sticks together no matter what." See what else Stamos had to say about season five ahead.