How Long Has It Been Since Ellen Performed Stand-Up?
You Will Not Believe How Long It's Been Since Ellen DeGeneres Last Went on a Comedy Tour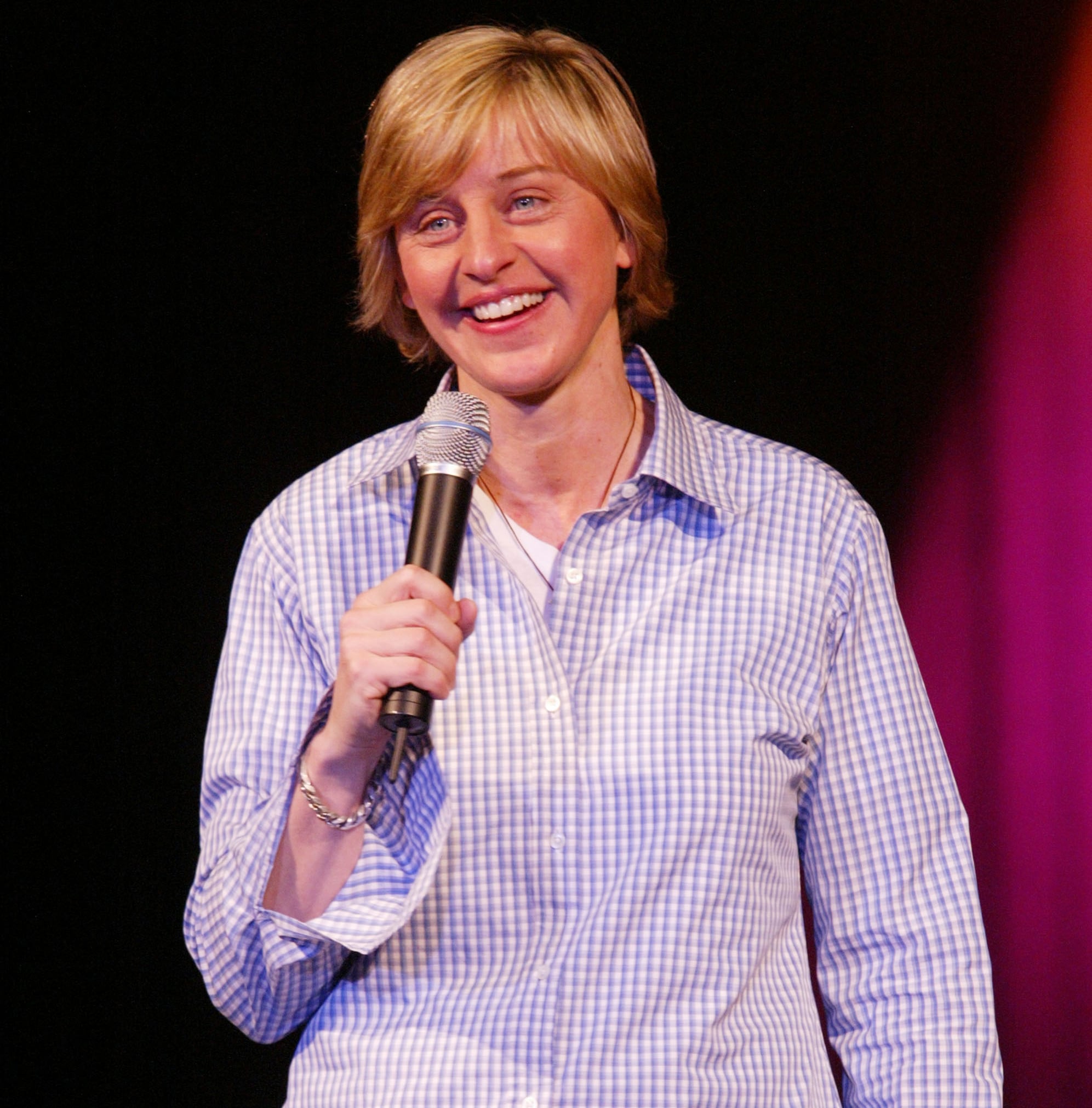 When we think of Ellen DeGeneres, we usually imagine her on the stage of The Ellen DeGeneres Show, hamming it up with (or scaring the ever-living crap out of) our favourite celebrities. But before there was Ellen the daytime host, there was Ellen the stand-up comedian, named the "Funniest Person in America." (She earned the title as the result of winning a Showtime contest in 1982, but it still counts!) After over a decade of being one of America's most beloved talk-show hosts, the 60-year-old entertainer is ready to dust off her mic and remind us all exactly how she got her start in the first place.
DeGeneres first announced she would be making a return with a Netflix special in May 2017 during an episode of her talk show. She revealed that it had been 15 years since she last performed stand-up (her last tour was 2003's Here and Now, shown on HBO), but she was excited about the special. "It has been 15 years since I did a stand-up special," she shared. "Fifteen years. And I'm writing it now, I can't wait. I'm excited to do it; I'm excited for you to see it."
On Sept. 4, 2018, she revealed more details about the special, announcing the official name, Relatable, and sharing how she spent the summer working on it. "I didn't do stand-up for 15 years and I decided, I just all of a sudden was like I miss stand-up, I want to do it. So I made a deal with Netflix," she told her audience. "I was working on stand-up all Summer. It was so much fun, I loved it so much. The audiences were great, Seattle was great. Thank you everybody in San Francisco and San Diego."
Since then, Ellen has been taking her turn in the interview seat and being asked the all-important question, "Why now?" When the host stopped by Jimmy Kimmel Live, she explained that initially she had been "done with it" after over 20 years of performing stand-up because of all the touring. "It was really hard because it was the beginning, and no one knows who you are," she admitted. "I used to joke, when I was touring, 'Someday, you'll all come to me,' and now they do. So I just stopped going out."
However, it was her desire to introduce her fans to a new side of her personality that inspired the entertainer to move forward with Relatable. "A lot of people know that I did stand-up, but I've been on the air for 16 years, and [some of the audience] just know my talk show," she explained. "I wanted them to know that I did something different." And that's just one of the goals of her Netflix special; the other is to go beyond just being a comedy routine and explain the universal idea of relatability that she holds to be true.
"It's called Relatable because I believe everyone is relatable, no matter if our lives are different, but I get to kind of peel back the curtain," she shared. "It's a funny special, but it's also meaningful. Like, I share things that happened in my life and things that changed my life, and what I believe that we all are — which is relatable."
If there's one thing that DeGeneres can say, it's that she doesn't regret coming back to the medium after so long. According to her, once she realised she missed it and thought about how it would present her with a new challenge, she had to take the plunge. "I just decided to start writing. And I'm really happy with it."
Relatable is currently available for streaming on Netflix.