How Many Grammys Does Lady Gaga Have?
Here's How Many Grammys Lady Gaga Has Heading Into This Year's Show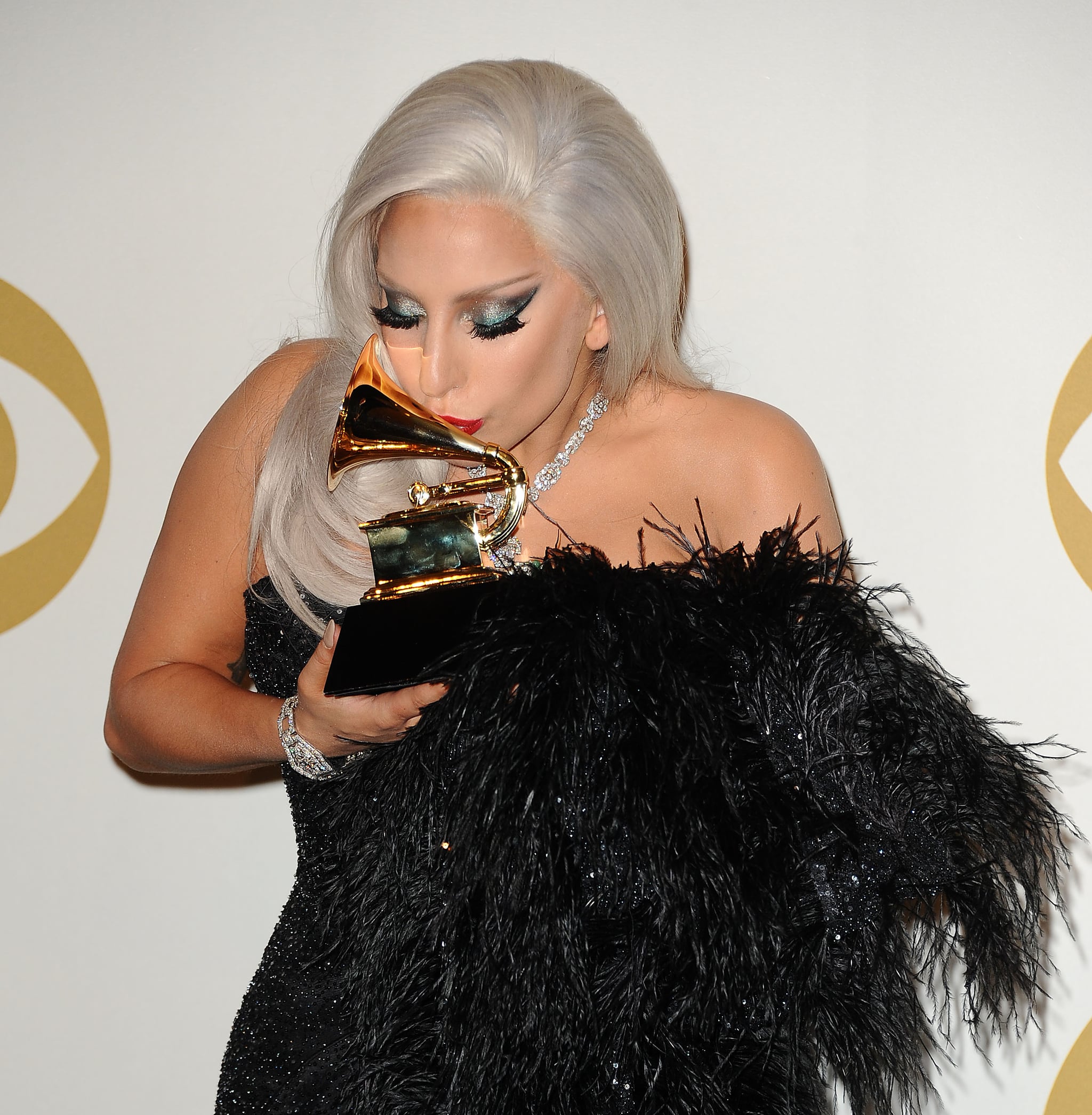 There's absolutely no doubt that Lady Gaga is one of the biggest names in the music industry, and she has the record sales and major awards to match. At the 2019 Grammys, she's set to perform on the broadcast, as well as sit front-row-centre as one of the night's biggest nominees. This is far from Gaga's first time at the Grammys, and she's already got quite of few of those golden trophies, climbing from smaller genre categories all the way up to the most high-profile awards.
Lady Gaga has won six Grammys and been nominated a whopping 24 times! Her first two Grammys came in 2009, when she won the award for best dance recording for her breakout hit "Poker Face," plus best electronic/dance album for The Fame. Gaga immediately one-upped herself the following year, taking home three Grammys in 2010. This time, she broke into some of the biggest categories of the night, winning best short form music video for "Bad Romance," plus best female pop vocal performance for "Bad Romance," and best pop vocal album for The Fame Monster.
Her most recent win was back in 2014. For her collaboration with Tony Bennett, Cheek to Cheek, she won in the best traditional pop vocal album. Gaga has been nominated in the years since, but hasn't taken home a prize in five years! This year, she's nominated for five Grammys, four of which are for "Shallow," the breakout song from A Star Is Born which she cowrote and performed. If she wins them all, she'll almost double her Grammys haul in a single night! A star is (re)born, indeed.