How Much Does the Bachelorette Make?
Here's How Much Money Becca Could Make as the Bachelorette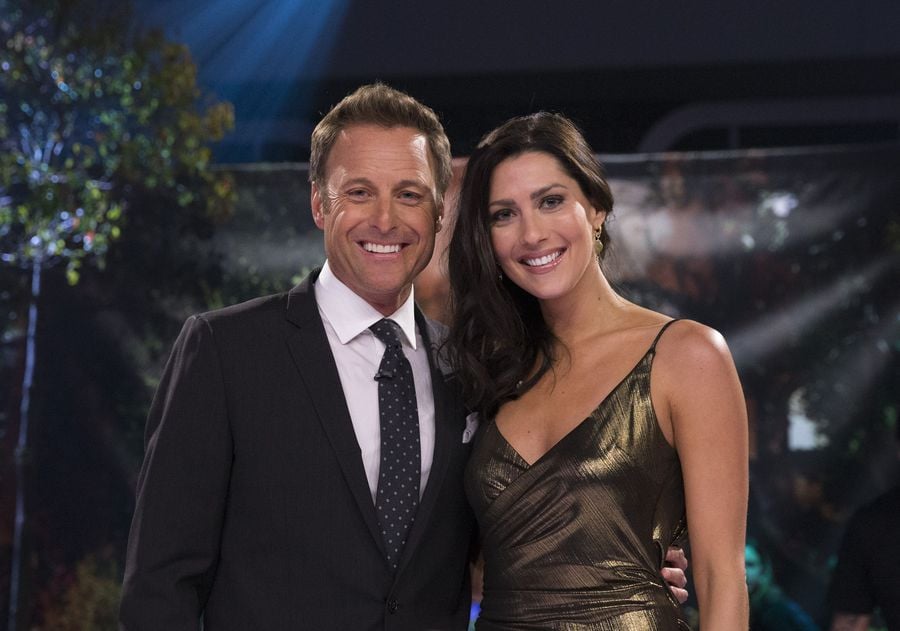 Becca Kufrin might have her fans' Venmo drinking fund to fall back on — it was created so Becca wouldn't have to pay for booze following the terrible Arie Luyendyk Jr. breakup on the Bachelor finale — but becoming the Bachelorette is definitely going to be bringing her more money.
Over the years, there have been all sorts of reports talking about whether or not the Bachelor and the Bachelorette make money while being on the show. They don't have any expenses while on the series — though they do live rent-free in a mansion with "free" food and wine — but that doesn't mean their real-life expenses go away magically.
In fact, when it comes to the ladies who compete on the series, there are even more expenses than your rent, food, and average living fees to deal with. Think two months of glamorous dresses, beauty prep fees, and lots and lots of shoes!
With all of that said, we've always wondered how much money, if any, the contestants and leading men and women make to star on the reality series. The short answer is that it varies, and the long answer is the more popular you are, the more money you get . . . once you're off the show.
For example, Emily Maynard made $250,000 for her role as the star on season eight of The Bachelorette, while Us Weekly said that Ashley Hebert only made $30,000. Meanwhile, Reality Steve reports that ABC tends to pay its stars closer to the $100,000 range, which makes a little more sense.
Keep in mind that the leads of each season of The Bachelorette have to put their real careers on hold, assuming they don't get fired for being gone for two months, and therefore it makes sense that they make somewhere near their normal salary for the time they're out of the office.
Although the numbers vary, there is a wide consensus that the alumnae of this franchise make bank once they're done filming or when they are filming spinoffs. For example, E! Online reported that Sean Lowe and Catherine Giudici made six figures for doing a TV wedding, which is equal to the amount of cash that Hebert raked in with her TV nuptials.
This doesn't include all of the endorsement money and product placement deals that each of the big stars from the reality dating series can land if they are popular enough. Take all of the Bachelorette ladies who always seem to be promoting FabFitFun boxes; they're not doing it just for fun. In fact, Kaitlyn Bristowe has ads for Colgate and Reddi-wip on her Instagram account as we speak, and she was just in a commercial with her main man, Shawn Booth, for Reddi-wip during the Bachelor finale. Talk about coming full circle!
Those ads, commercials, and partnerships can bring in millions of dollars. They reportedly can get $1,500 to $7,000 for just one picture on Instagram. In 2016, Us Weekly reported that Jade Roper and husband Tanner Tolbert were "on track to make $1 million from sponsored posts," which just means social media. It's all insane.
So, while the exact salary our next Bachelorette is going to make is unknown — Becca is a publicist, so she's probably making a decent living right now — she is already so loved from Bachelor Nation, so she has a long list of possible partnerships and Instagram ads heading her way even if she doesn't find love.