How Much Does Millie Bobby Brown Make For Stranger Things?
Holy Upside Down — Millie Bobby Brown Reportedly Got a HUGE Stranger Things Raise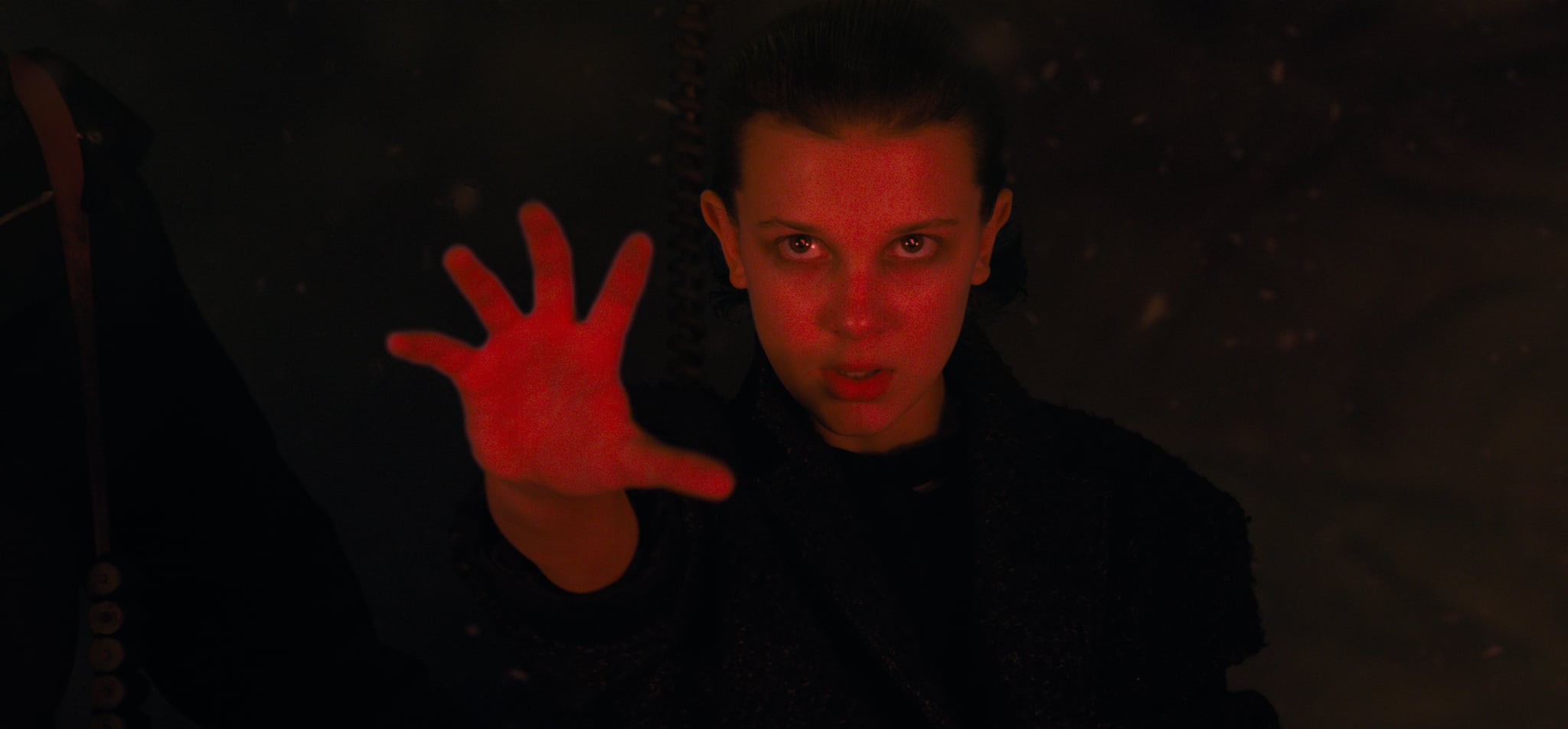 When the first season of Stranger Things premiered, it didn't take long for one character in particular to become the sci-fi hit's unofficial mascot: Eleven. Her shaved head, pink dress, and beloved box of Eggos were everywhere come Halloween, launching young actress Millie Bobby Brown to instant fame. A new report suggests that Brown's immensely talented performance as the fan-favourite telepath has just paid off — literally.
Back in March, it was announced that the entire cast of the Netflix hit were getting massive raises, especially the younger actors. Brown and costars Finn Wolfhard, Gaten Matarazzo, Noah Schnapp, and Caleb McLaughlin reportedly all received the most dramatic salary increases compared to adult cast members Winona Ryder and David Harbour due to the fact they joined the show as virtual unknowns. While they started with an estimated $25-$30,000 per episode for the first two seasons, their new fee is rumoured to be somewhere between $200,000 and $250,000 per episode. Brown, however, might be making even more, according to TMZ.
If the report is true, the Enola Holmes star could be getting paid as much as $350,000 per episode, which is around what Ryder and Harbour are both making. That means Brown will bank almost $3 million for season three, which is now in production and will consist of eight episodes. Given Hollywood's deeply unfortunate history of paying women less than their male costars, this is a refreshing turn of events.
Now all we need to do is figure out how to take down Demogorgons and smoke monsters ourselves — apparently it's pretty lucrative!