How Much Money Has the Halloween Reboot 2018 Made?
Jamie Lee Curtis Celebrates Halloween's Record-Breaking Box Office Status With an Epic Tweet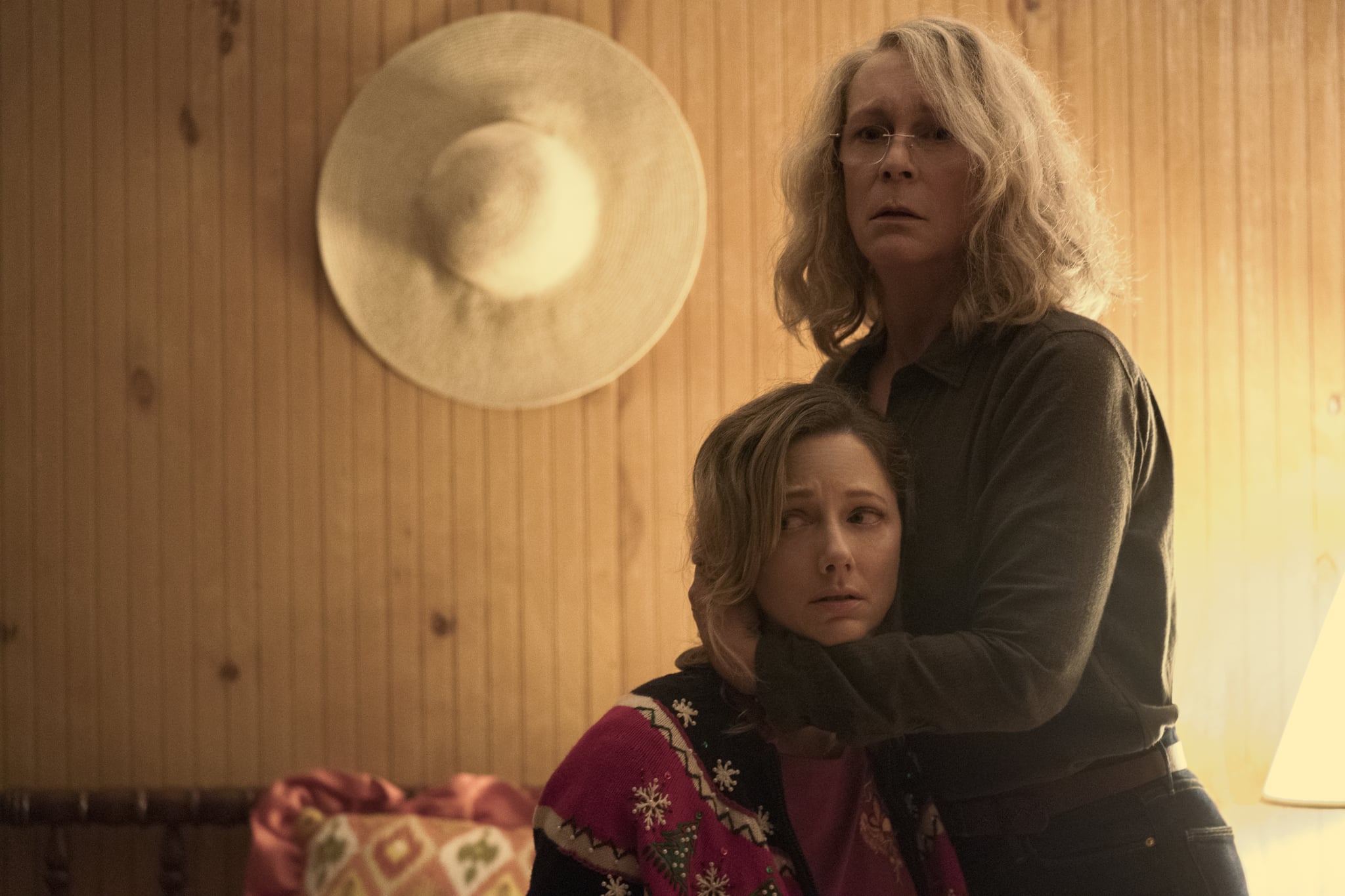 If you haven't seen the new Halloween yet, hop in your car and drive to a theatre ASAP — pretty much everyone else in the country has. The latest addition to the horror franchise centreed around Michael Myers — as well as Jamie Lee Curtis's OG Final Girl Laurie Strode — slayed the box office as easily as a silver screen serial killer slays . . . well, everyone.
The film took home a domestic haul of $77.5 million, making it the second-highest opening for an R-rated horror film of all time (second only to 2017's It), as well as the second-highest opening for a movie release in October of all time (Venom nabbed the top spot). Not too shabby for a story that's essentially been being told over and over again since 1978, eh?
In addition to the financial accolades Universal, Blumhouse, and Miramax are reaping, is the immense amount of respect that needs to be attributed to the film's lead heroine, Jamie Lee Curtis. Even so, the 57-year-old actress isn't afraid to brag about Halloween's accomplishments herself — she shared a tweet on Sunday that she dubbed a "boast post," outlining all the ways her movie is currently kicking ass.
OK. I'm going for one BOAST post. Biggest horror movie opening with a female lead.
Biggest movie opening with a female lead over 55.
Second biggest October movie opening ever.
Biggest Halloween opening ever #womengetthingsdone @halloweenmovie pic.twitter.com/DhUBy82z3U

— Jamie Lee Curtis (@jamieleecurtis) October 21, 2018
According to Variety, Halloween's earnings at the box office not only made it the best opening for a horror movie with a female lead, but also the biggest first weekend ever for a film with a female lead over the age of 55. In fact, this is the second time this year we've seen a horror film choose a female lead over that age.
In January, Blumhouse's Insidious: The Last Key starred 75-year-old Lin Shaye, and racked up a few records for the Insidious franchise: second-highest opening weekend, highest international gross, and second-highest domestic gross. Both that film and Halloween put the actresses front and centre, hinging the stories almost entirely around them, which is no small thing in notoriously ageist Hollywood.
As Curtis's choice in hashtag says, "Women getting things done" is right.