How Old Is Molly Mesnick?
Arie Isn't the Only Bachelor to Pick a Younger Fiancée — Just Ask Jason and Molly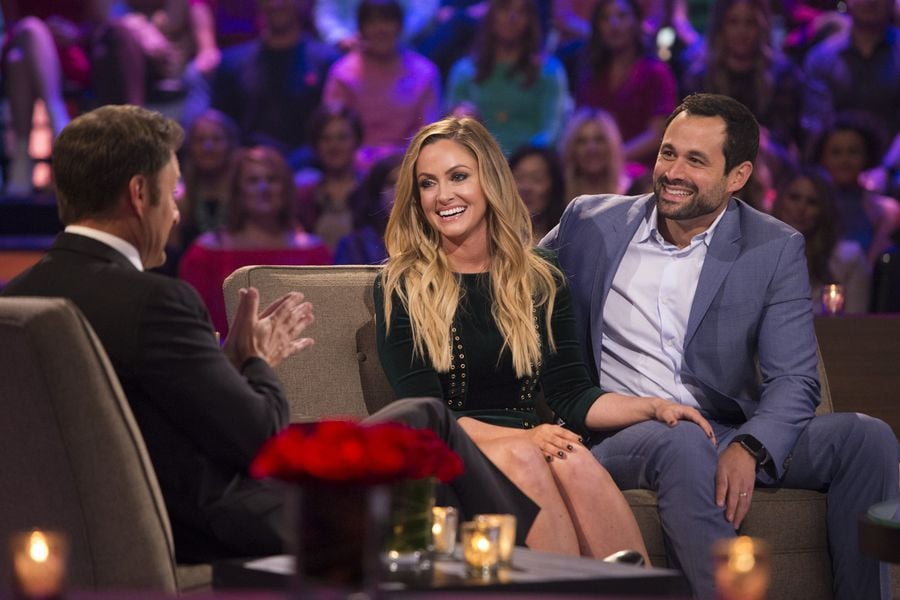 So much went down on The Bachelor finale that we're still processing all of it, but if there's one truly positive thing we can dwell on, it's the strength of Molly and Jason Mesnick's relationship.
Not too long ago, Jason found himself in a similar situation as Arie Luyendyk Jr. He proposed to Molly Malaney following a season in which he first chose Melissa Rycroft. Before the rise of social media, it all seemed so simple!
Jason told Melissa he had made the wrong decision, and subsequently asked Molly to restore their relationship. Since that time, Molly and Jason dated, had a their wedding (on live TV), and their relationship has blossomed into a semi-successful bachelor story.
Age has played such a big role on the most recent season (just ask Bekah) that you might be wondering how old Jason and Molly were during their season. When ABC aired season 13 in 2009, Molly was 24 and Jason was 32.
As of 2018, Molly is now 33 to Jason's 41!