How Tall Is Bachelorette Becca?
How Tall Do Becca's Men Need to Be on The Bachelorette?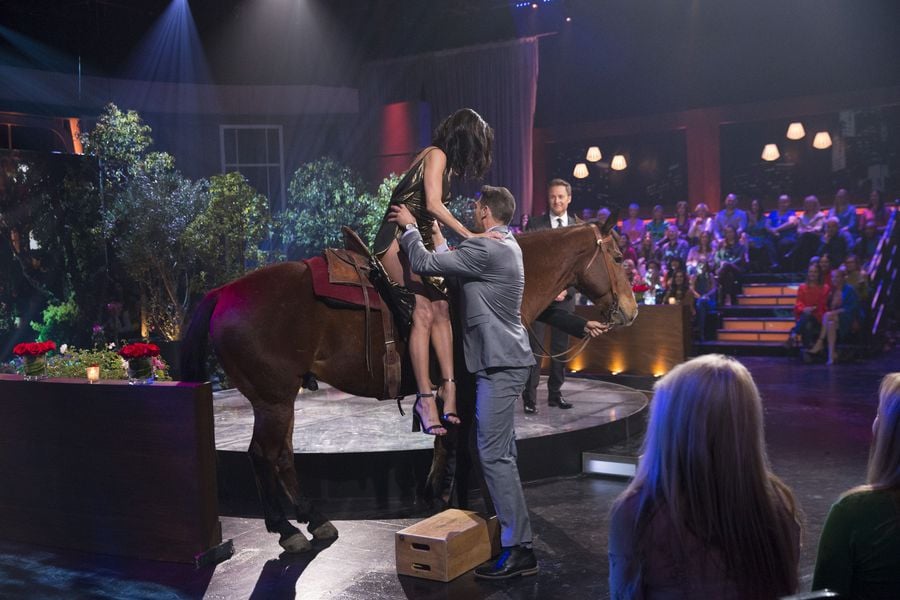 On Tuesday, Bachelor Nation got what they wanted: the end of a disastrous season of The Bachelor and, more importantly, a new star of The Bachelorette with Becca Kufrin!
ABC and The Bachelorette fans were so excited to move forward that Chris Harrison dropped yet another bomb on Becca during the After the Final Rose special by revealing that season 14 of The Bachelorette was going to start live on the aftershow . . . immediately.
Despite feeling the pressure, Becca was able to describe what she's looking for in a man, but only after she threw out her signature catchphrase, "Let's just do the damn thing!" As for what she wants in a man, it's pretty simple. "[I'm] looking for somebody who is loyal, who can make me laugh . . . honesty, all the good things." Chris then asked about any physical traits she'd want, and she really only had one: his height. "Bring them all on. I mean I like tall, I want to wear my heels around you, but that's it," she said.
Throughout her season of The Bachelor, it's been obvious that Becca isn't short, and she's shown off her long legs on numerous occasions, but how tall is she? She's clearly tall enough that she wants a decently tall man in order to rock heels on their date nights, and therefore we've done some digging, and Becca isn't crazy-tall at all.
The Minnesota-based publicist is 5'7", and while that is on the taller side of the height chart, it's not like she's 6'-something. Instead, we now know that Becca is your average tall girl, which means men under 5'6" need not apply — just kidding.
Tune into The Bachelorette on May 28 when the season premieres to see if this long-legged beauty finds love with a taller man, or a shorter man, or really any man at all.