Idina Menzel Talks About Playing Elphaba in Wicked
How Playing Elphaba in Wicked Changed Idina Menzel's Career For Good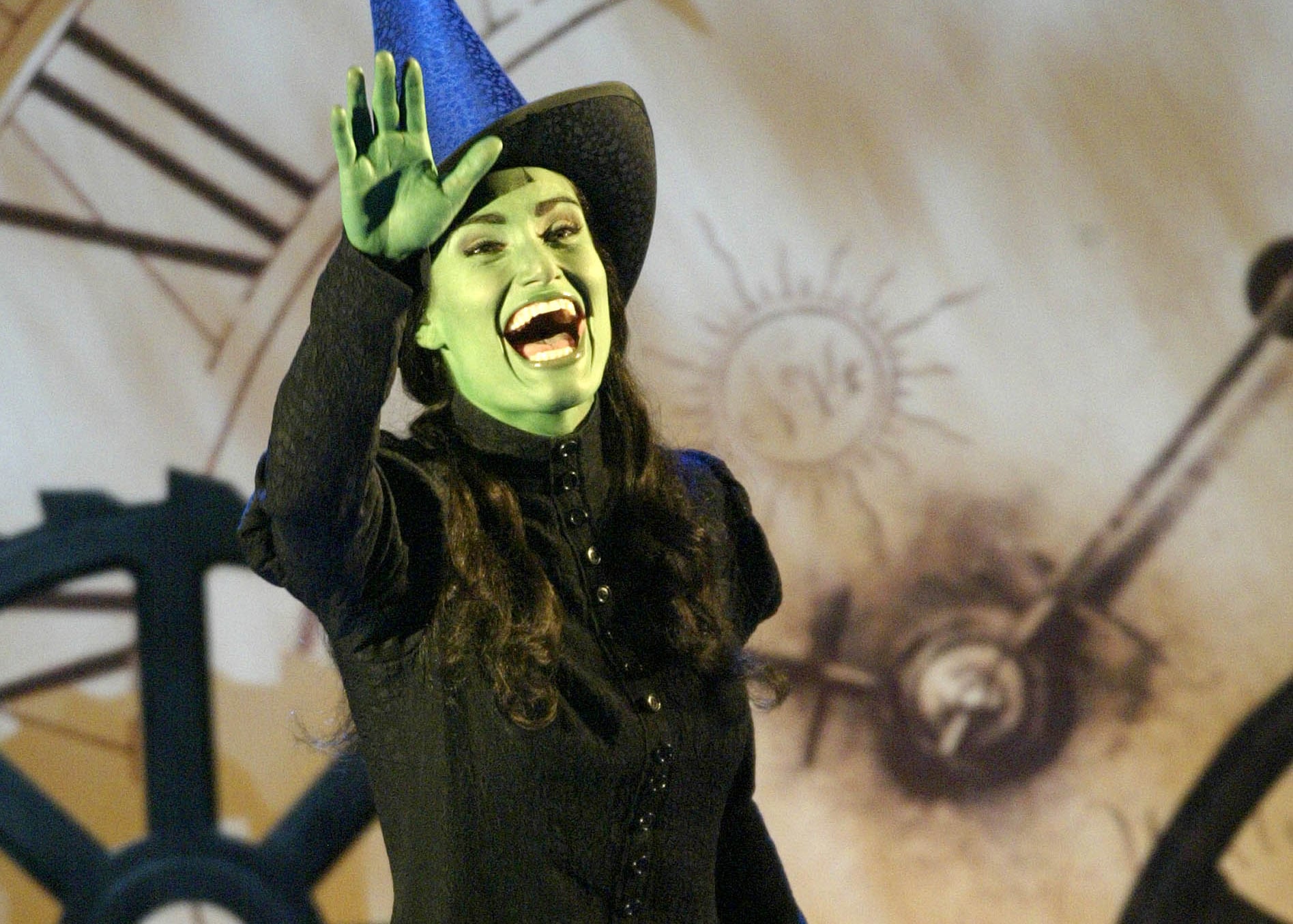 Even after 15 years, Wicked still holds a very special place in Idina Menzel's heart. While the Tony-winning actress has had a lot of iconic roles throughout her career — including Maureen in Rent and Elsa in Frozen — her role as Elphaba is still one of her most memorable. "Wicked changed my career," Menzel told POPSUGAR. "It changed me as a performer. The whole process. The many years of working on Wicked and the workshops leading all the way through my run on Broadway built my confidence as a performer, and my process, and what I have to offer. So after I left there, I was much different in everything else that I approached. And that stuck with me, what I learned from Joe Mantello, Kristin [Chenoweth], Stephen Schwartz."
In honour of the musical's anniversary, Menzel is getting ready to relive all the magic as she cohosts NBC's A Very Wicked Halloween special with her former costar Kristin Chenoweth, and she couldn't be more excited. Not only has the musical made a big impact on her career, but it has also developed a passionate fanbase over the years. "It's a remarkable gift in my life, honestly," Menzel added. "You know, you can play a lot of roles and have a lot of great projects, but it's rare to have something like this, so iconic, that resonates with young audiences, to grow up with people through a role, through an experience. And something that reminds us all about being courageous, and taking risks, and harnessing that power in us in order to really change the world."
You can see Menzel and many more stars in action when NBC's A Very Wicked Halloween special airs on Oct. 29.
Image Source: Getty / Frank Micelotta