In Praise of Movie Reboots and Remakes Essay
Why Little Women Reminded Me to Stop Being a Snob About Reboots and Remakes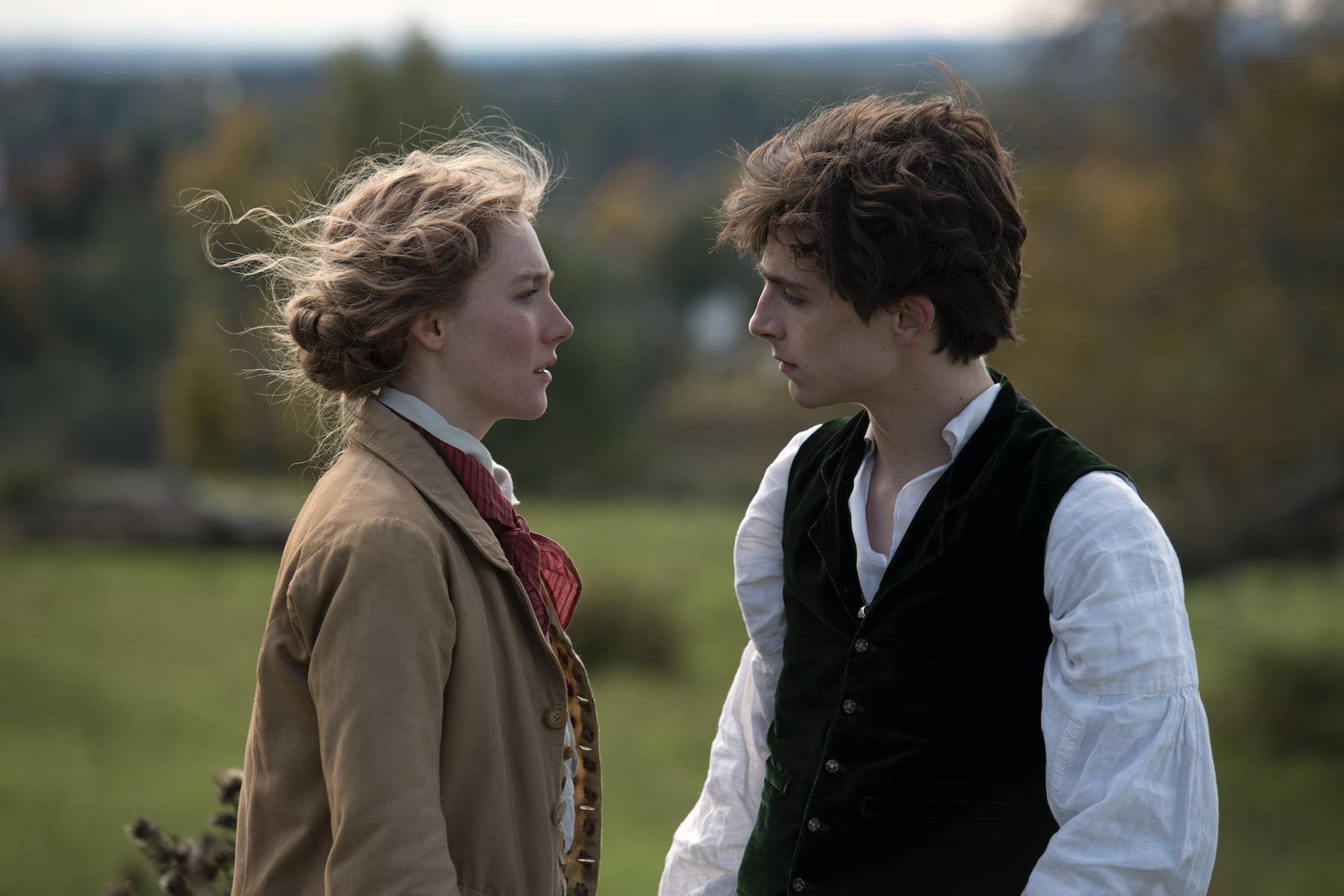 Image Source: Sony Pictures
With the number of sequels, prequels, remakes, reboots, and reimaginings currently hitting our screens, it's beginning to feel like there are no new ideas when it comes to TV and film. Why write a new romantic comedy when you can just remake Four Weddings and a Funeral? In my lifetime, I've lived through three Spider-Man franchise reboots, three iterations of 90210, and three Baby-Sitters Clubs (four, if you count the books, which I obviously do). Every Disney animation I devoured as a kid is getting the "live action" treatment right now. And don't even get me started on the terrifying return of Stephen King's It, just as I was finally getting over the scars of seeing the Tim Curry version at far, far too young an age.
Barely a day goes by without news of another reimagining and the inevitable social media outpouring that comes with it.
It's no surprise that the glut of reboots and franchises clogging up our screens have caused a bit of a backlash. Barely a day goes by without news of another reimagining and the inevitable social media outpouring that comes with it. But while I agree there must be something better to reboot than Dynasty, and I too nearly smashed my phone when I heard a Clueless remake was in the works, I can't help but think we're all being way harsh, Tai.
This week, the first full-length trailer for Greta Gerwig's adaptation of the Louisa May Alcott novel Little Women was released. Twitter was immediately full of inspirational Jo March quotes and people swooning over Timothée Chalamet. I saw no real backlash, despite the fact adapting Little Women is hardly an original idea. There have been eight Little Women films already. The BBC alone has made four television adaptations, one as recently as 2017. So what makes this new movie different to all those remakes and reboots that caused Twitter to erupt in anger?
Some might argue it's the quality of the source material. Alcott's novel (novels, if you live in the UK, where the second volume is still published separately as Good Wives) was written in the 1860s, so perhaps viewers feel it has a little more longevity than a screenplay penned by Richard Curtis in the mid-1990s? But I'd argue that something like Four Weddings and a Funeral has brought just as much joy to a generation as many classic novels. Clueless may not be classic literature, but it has its roots in it: it's based on Jane Austen's Emma.
I believe good stories endure and deserve to be shown to new audiences.
Let's be honest, we're just snobs, really. We don't like how tight the cycle has become — that something from our own childhoods is already considered ready for a remake. For most of us, the idea of remaking something that's only a decade or two old is very different to adapting a book that was written over a century ago. But regardless of whether they were written in 1895 or 1995, I believe good stories endure and deserve to be shown to new audiences. I had, at last count, five copies of Little Women on my bookshelf. There are few books that mean more to me: I read it at just the right time to be wholly inspired by Meg, Jo, Beth, and Amy (it helped that I had no sisters myself, so I really romanticised the idea of growing up with three). At the same time, the Hollywood gods delivered me the ultimate film adaptation, introducing me to a radiant Winona Ryder as the only Jo I will ever need (sorry, Saoirse Ronan; I know you'll be wonderful, too) and, perhaps more importantly when it came to my hormonal teenage self, a gorgeous 20-year-old Christian Bale as Laurie.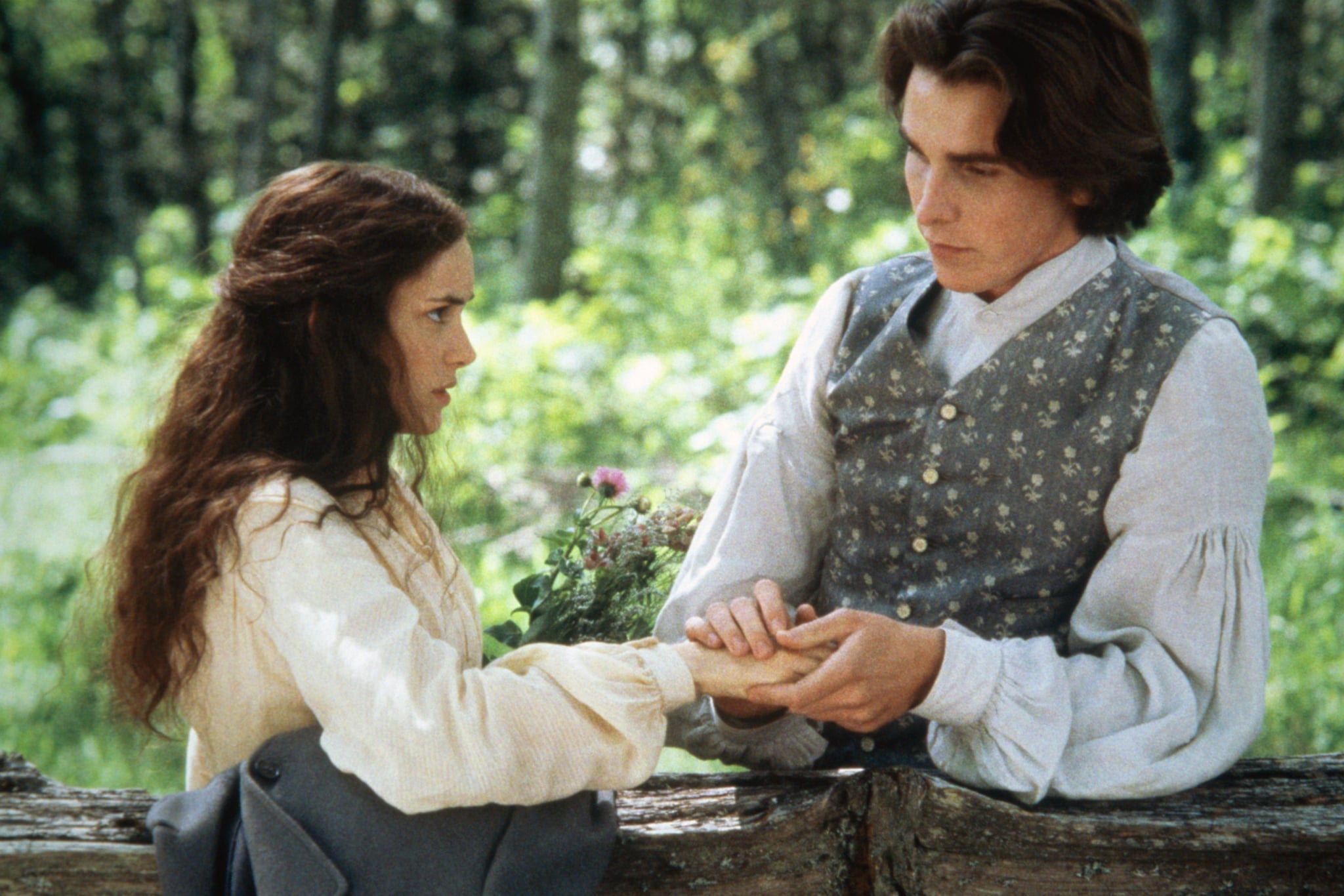 Image Source: Everett Collection
I've never been one of those bookworms who hates movie adaptations. In fact, I was devoted to that film, which I must have seen upwards of 50 times. I cannot use a lime in a cocktail without parroting "It's nothing but limes now!" in the manner of precocious Amy. I revelled in people calling my hair "your one beauty", just like Amy said to Jo. The affection I feel for that particular adaptation is strong. But it doesn't mean I want to deny a whole new generation their own feisty Josephine March or their own adorable, floppy-haired Teddy. After all, Timothée Chalamet wasn't even born when I was swooning over Christian Bale.
So why should it be any different when it comes to The Lion King, or The Dark Crystal, or Sabrina the Teenage Witch? If we enjoyed something during our formative years, who are we to grumble and stop other generations from having their own version of something so beloved? It really comes down to one simple fact: if you don't like it, that's fine. It probably wasn't created for you in the first place.
Just do me a favour? Remind me of this when they decide to remake The Princess Bride.