Will Iron Man Be in Avengers 4?
Could Iron Man Survive Avengers: Infinity War? Why We Still Have Hope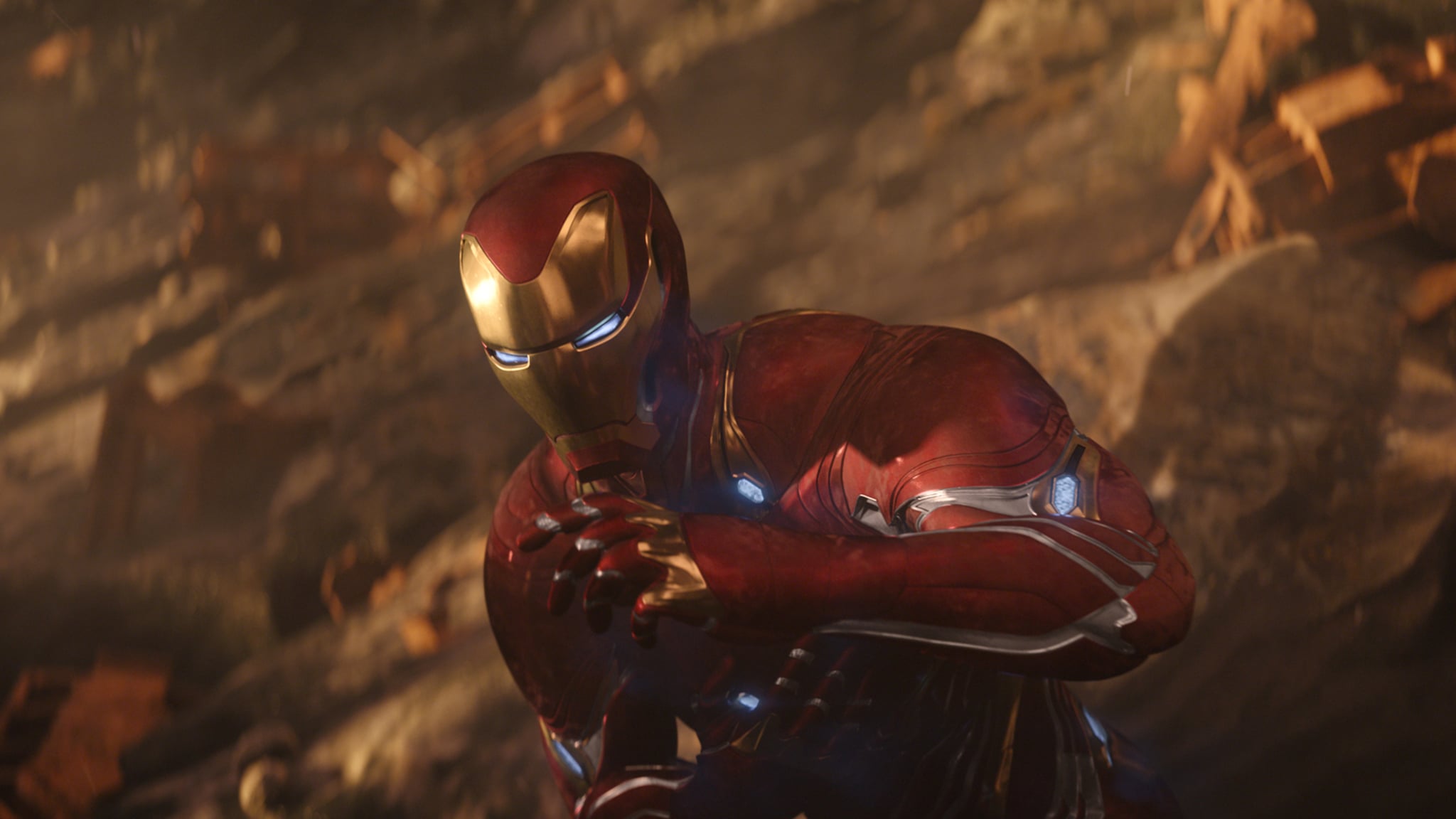 When it comes to Avengers: Infinity War, one big question seems to be looming above all the others: who will die?! When you consider the fact that the film's villain, Thanos, is so powerful, and he wants to destroy half the universe with the Infinity Stones, it's hard to envision an outcome in which all of the many superheroes make it out alive. When it comes to potential victims, there are unfortunately a few front-runners.
There are a few theories out there pertaining to potential victims. For instance, many think Vision could die when Thanos takes the Infinity Stone from his forehead. Then there's Captain America, who is such a noble and pure cinnamon roll that he would feasibly sacrifice himself to save everyone else. But there's another top pick that makes even more sense: Iron Man. Diehard fans think Iron Man might die because he's effectively the leader of The Avengers, and actor Robert Downey Jr. has been hinting at his retirement for nearly five years.
Ahead of Avengers: Infinity War's release, I attended the press conference for the film, but I was surprised to hear that Downey Jr. still offered a bit of hope that Iron Man would survive. When a member of the audience asked if the hero might appear in the untitled fourth Avengers film, he looked over to Kevin Feige, the president of Marvel Studios. "Kevin?" he asked, before adding, "He's nodding his head, but let me see what he whispers in my ear."
"If I die . . . I'm going to be confused. We'll see."
After literally hopping over and letting Feige whisper in his ear, Downey Jr. said, "Ah, yes. We already filmed it! Which means, I guess I'm . . . you never know. I'll see you at the screening tomorrow. If I die tomorrow, I'm going to be confused. We'll see." Obviously, every single member of the cast has been forewarned about dishing spoilers, and they've all been forced to keep Infinity War spoilers under lock and key. But still, it's worth noting that the fourth Avengers movie was filmed at the same time as the third. Which, in hindsight, may have been a ploy to sabotage any speculation about this very subject.
All things considered, Downey Jr.'s comments about being "confused" certainly add an interesting layer to the whole ordeal. And sure, there's still a chance he'll die in Infinity War. But hey, maybe we'll still get a flashback or something else as a small consolation.