Jared Harris Quotes About The Crown Salary Controversy
Jared Harris Slams The Crown Over Claire Foy's Pay Controversy: "It's an Embarrassment"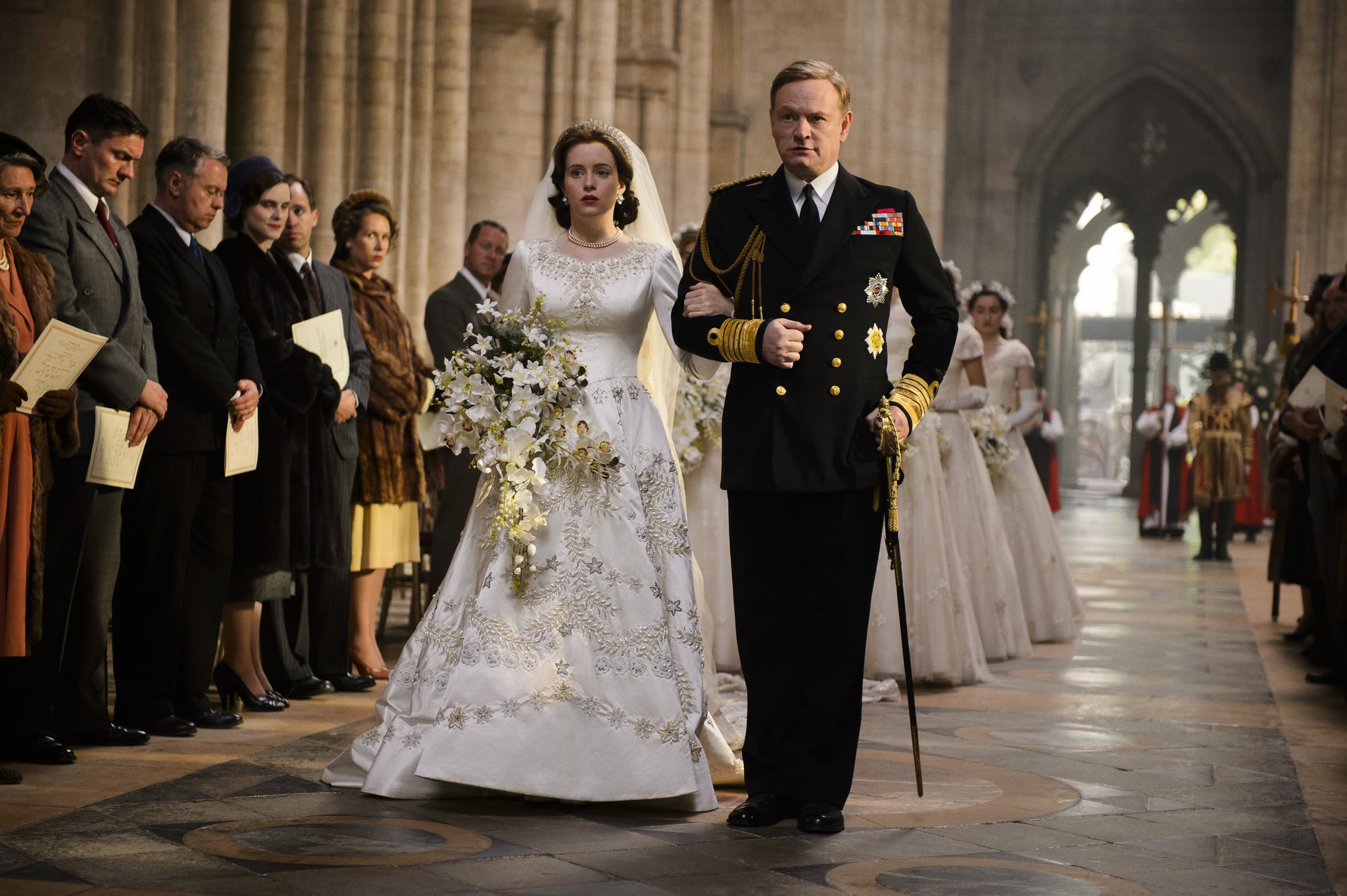 You know you've truly messed up when King George VI comes back from the dead to drag you.
Jared Harris, who played the ill-fated British monarch in season one of The Crown, didn't mince words during a recent interview with Digital Spy about the Netflix drama's recent gender pay gap controversy involving stars Claire Foy and Matt Smith. "I think it's an embarrassment for [production company] Left Bank Pictures," Harris said of Foy being paid less than her male costar, despite being the show's lead. "It's got nothing to do with Matt Smith. It's probably nothing to do with Netflix either."
The news that Foy's salary didn't match (or exceed) Smith's came out when the producers behind the critically acclaimed royal drama — Andy Harries, Suzanne Mackie, and Martin Childs — sat down for a panel about the series at the INTV Conference in Jerusalem earlier in March. There they revealed that when casting the first season, Smith was offered more due to his Doctor Who fame, but that it was a mistake that won't soon be repeated. "Going forward, no one gets paid more than the queen," Mackie said.
It didn't take long for their comments to go viral, and a petition calling for Smith to donate his salary to Time's Up was started. Left Bank Pictures, which produces The Crown, soon issued a statement apologising that the actors had "found themselves at the centre of a media storm" over the salary revelation. For her part, Foy has said she's "not surprised" by the interest in the story given that The Crown is a female-led drama, even though it feels "very, very odd" to be at the centre of a story she didn't ask for.
"I understand they made an apology but, you know, an apology and a check would be more welcome," Harris continued. "[Foy] worked longer hours. Her performance is a huge reason why this thing is going to have a season three, four, five, and six . . . send her a paycheck and, in retrospect, bring her pay up to parity."
If Left Bank takes a suggestion from anyone, it might as well be from a king, right?