Is Jay Ellis in Insecure Season 3?
In Case You're Wondering If We'll See Lawrence in Season 3 of Insecure . . .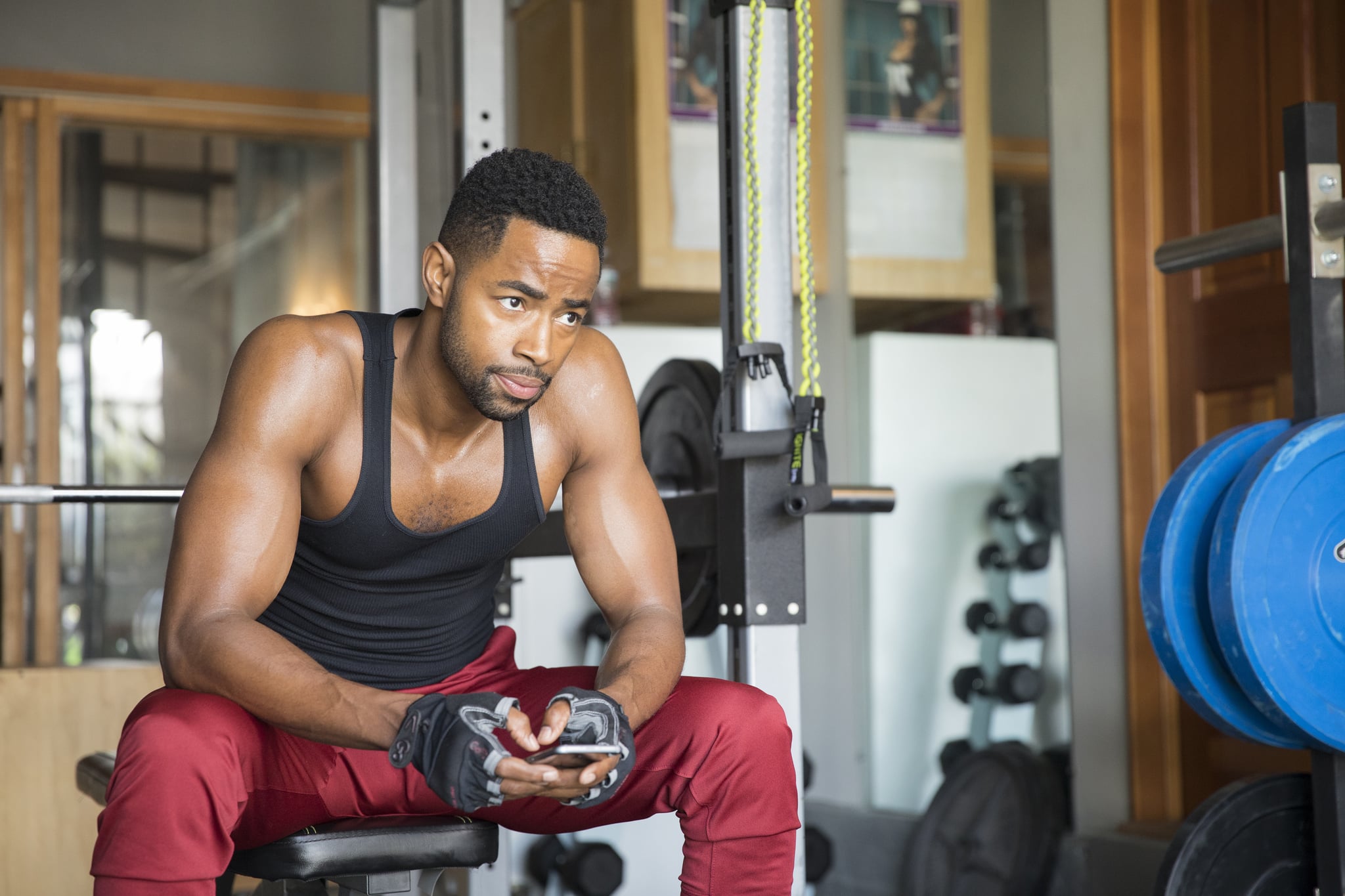 Insecure's third season premieres on Aug. 12, and we're looking forward to getting some of the questions we're left with after the finale of season two answered. From questionable pregnancies to even more questionable relationships, season two left us reeling from a whirlwind of emotions. But there's one question everyone had after watching Issa and Lawrence tearfully say goodbye, a montage of what could have been still burning in our brains: is that really the end of the couple? Are we officially saying goodbye to Lawrence Walker and everything that came with him? Do we really have to say goodbye to Jay Ellis's beautiful face?
Sorry to tell you, Team Lawrence, but the finale of season two is officially his swan song. The rumours surrounding his appearance in the show began after Ellis revealed that he hadn't been involved with the show since production began filming season three. When the trailer dropped and there was no sign of Ellis, fans definitely took notice. Show creator, actress, and writer Issa Rae confirmed the news during the HBO Insecure Fest in Los Angeles and explained that the show aims to stay as true to life as possible.
"They had a great conversation at the end of season two and it was just about like, hey, she's moving on Daniel, sometimes we have those conversations," Rae told Vulture. "You never see the exes again. And it's okay! You gotta explore life without Lawrence."
Fans may be in their feelings over the news, but Rae isn't too concerned about it. To be fair, it would be incredibly weird if the two broke up and still hung around one another. That's not how you get closure, folks! Ellis himself told us he doesn't know "if there's a future for [Issa and Lawrence]" after last season, and he was right. Of course, this doesn't mean we'll never see Lawrence again. He and Issa have parted ways, but you never know what future seasons may bring. We already know Issa is the type to harbor feelings for old flames (it's how she got into it with Daniel, after all), so never say never!
For now, use this as an excuse to rewatch seasons one and two, bond with your fellow #LawrenceHive members, and get ready for more shenanigans from Issa and co. in season three. It's gonna be alright!