Joe Jonas's Reference to Sophie Turner in "Cool" Song
Hmm . . . Is Joe Jonas's Game of Thrones Nod in "Cool" a Hint About the Show's Final Season?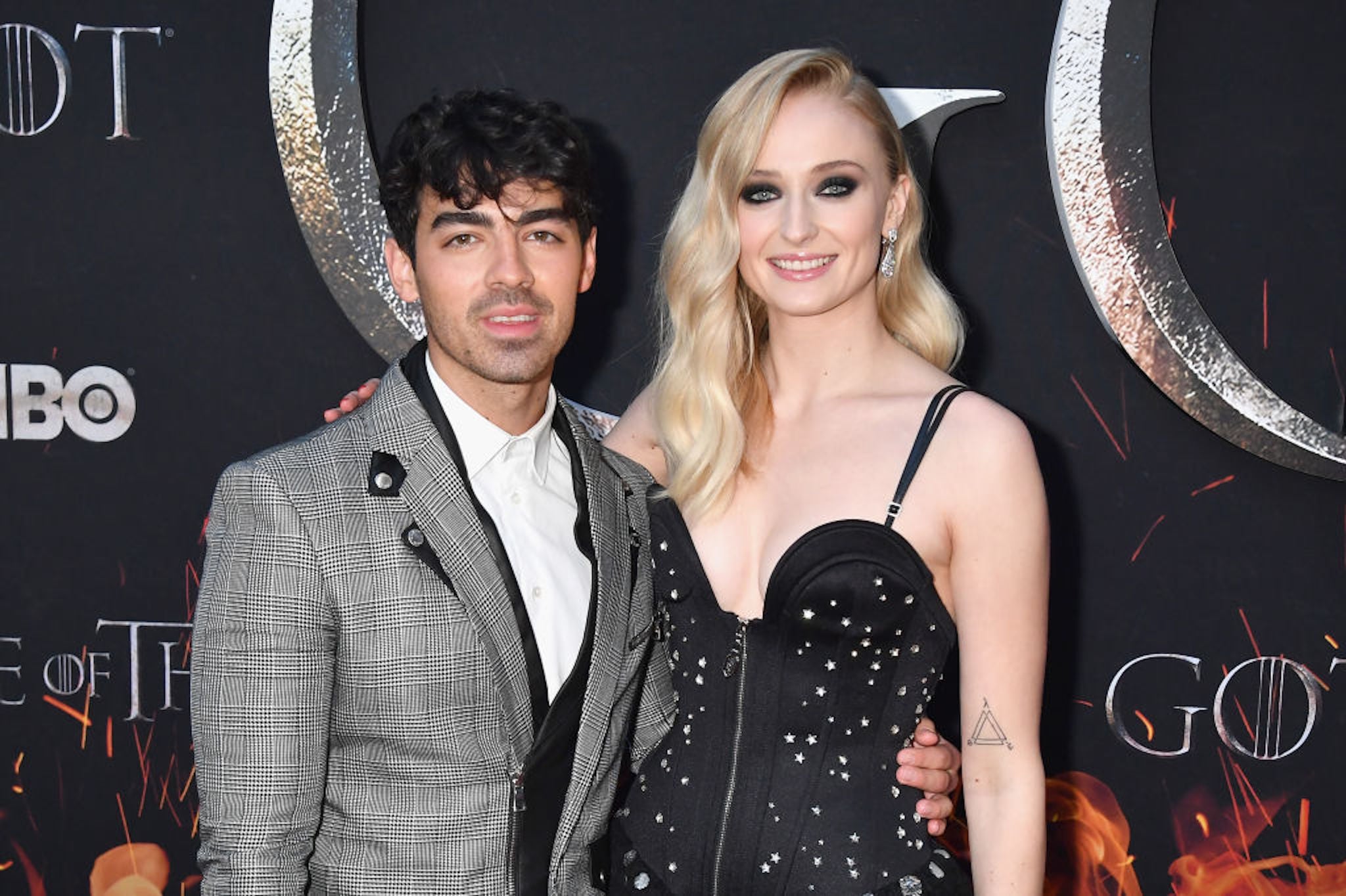 In case you haven't heard yet, the Jonas Brothers are back, and it's pretty clear their significant others inspired a huge part of their comeback. Following the release of "Sucker" in February, the boys dropped another single on Friday titled "Cool," and if you listen closely, you'll catch Joe Jonas's special nod to fiancée Sophie Turner and Game of Thrones.
In the second verse, the 29-year-old sings, "Oh, I feel like Post Malone when I get home / Sittin' there, winning like it's Game of Thrones / And now that we've made it, how complicated was last year?" Turner famously plays Sansa Stark in the HBO series, though it's unclear what he means by "winning" since there are a lot of deaths on the show. Hmm . . . perhaps Jonas knows something we don't know? After all, Turner did tell him how the series ends but made sure to make him sign an NDA. Guess we'll just have to tune in when Game of Thrones returns to HBO on April 14 to find out what the heck he is talking about!