Jonas Brothers "Move On" Song
Only Longtime Jonas Brothers Fans Will Recognise This Song in Their Documentary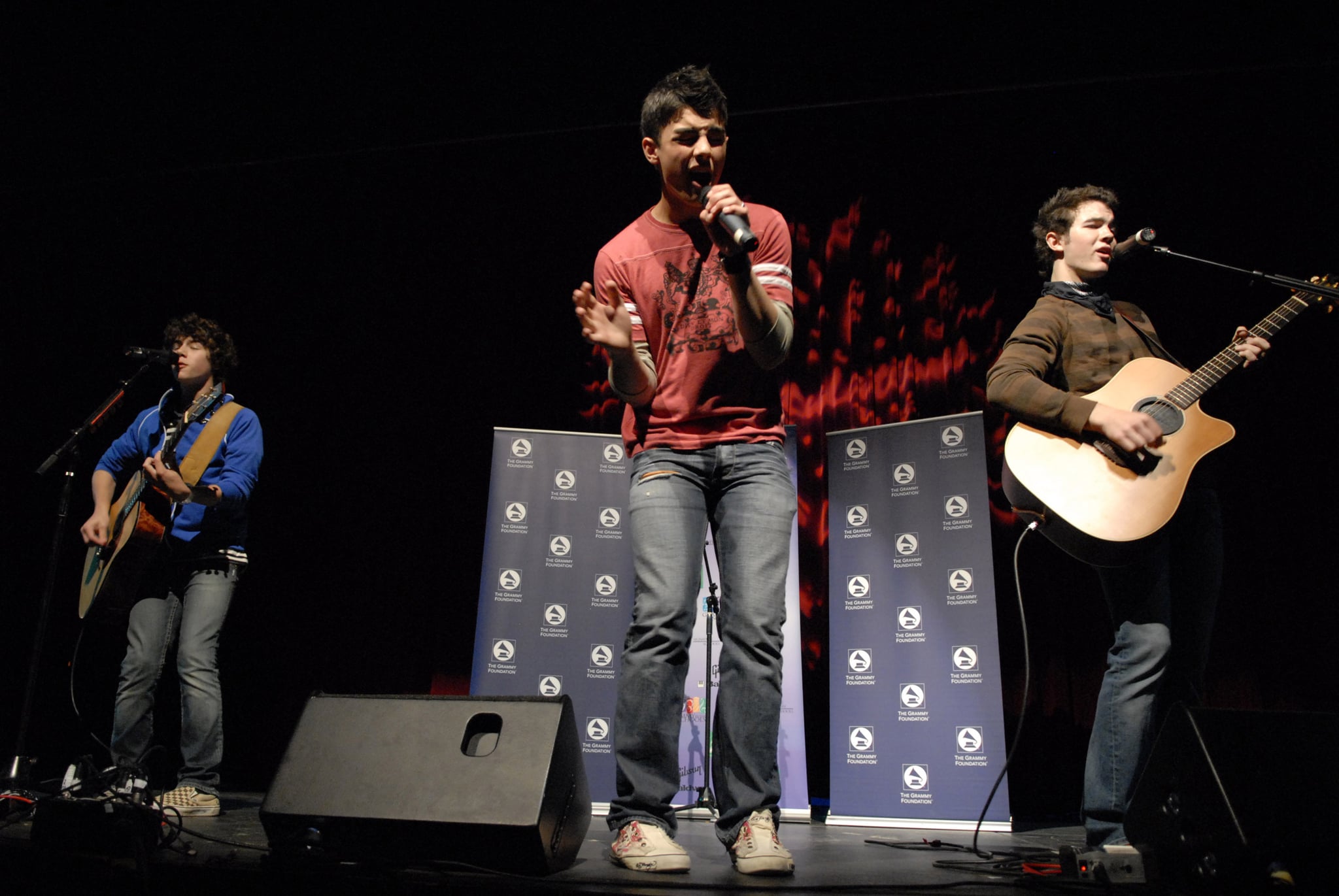 The Jonas Brothers documentary, Chasing Happiness, is certainly a nostalgic trip. Not only does the film recount their crazy rise to fame, but it also includes a few of their most memorable hits for the soundtrack. While the brothers are best known for love songs like "When You Look Me in the Eyes" and "Lovebug," there is one song featured in the documentary that some fans might not be familiar with.

As the brothers talk about their early songwriting days, we get a glimpse of home video with Kevin, Joe, and Nick singing a song called "Move On." Unlike their previous tracks, the lyrics to this one aren't exactly sweet and happy. At one point, Joe sings, "Wouldn't it be nice if I had some tissues to wipes away the tears, that's right you got issues." If you're unfamiliar with the breakup song, it's because it was never actually released.
Though the brothers never put the song on one of their albums, they did perform it live at the start of their career. During a set at the Bamboozle music festival in their native New Jersey in May 2007, one fan taped the full song, and it's pretty much the only video of the track on the internet. If you thought that one line Joe sang was harsh, just wait until you hear the rest!
Image Source: Getty / G. Gershoff